This post may contain affiliate links, which means we may receive a commission if you purchase through our links. Please
read our full disclosure here
.
Looking back, 2015 was a pretty momentous year for me: I got my master's degree, moved from Boston to New York, started medical school, watched The Force Awakens twice, and spent hours obsessing and crying over Hamilton.
Now as I enter my fifth year (!) of writing for College Fashion, I'm taking a look back at some of the best fashion/beauty decisions, changes, and purchases that I made in 2015.
1. Commitment to a Skincare Regimen
I inducted myself into the cult of Korean skincare this year and I'm so happy I did! While my mid-twenties might seem a little early to think about anti-aging, I would much rather take preventative measures now than worry about fixing wrinkles and sun damage in the future.
The ten-step Korean skincare regimen is kind of intimidating, and I've pared down my own nighttime routine to "just"4 steps. My skin has never looked better.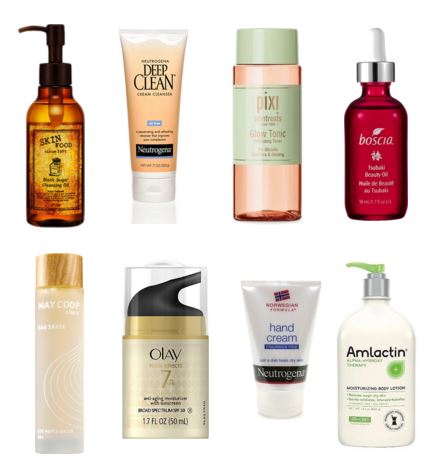 I don't wash my face again in the morning, but I use the Glow Tonic and then apply May Coop Raw Sauce for a fresh, glowy look. Don't forget to use a moisturizer with SPF, like this one from Olay, daily!
I also made an effort to constantly moisturize my hands and body with Neutrogena's hand cream (my absolute favorite! Inexpensive and never greasy) and Amlactin body lotion, which contains lactic acid to help get rid of gross scaly skin and the keratosis pilaris bumps on my arms.
2. Started Washing My Hair Less
I've mentioned this in previous articles, but 2015 is the year I finally started listening to all of those magazine articles that recommend cutting down on daily sudsing. Washing my hair every other day has helped save me precious sleeping time, plus it gives my long, fine, stick-straight hair volume and texture that I never thought it could have!
On no-wash days, I use dry shampoo (Klorane with Natural Tint is my current fave as it doesn't leave any grayish residue) to ward off greasy roots and a shine serum to prevent flyaways.
3. Got On Board the Brow Bandwagon
For the past few years, I've been filling in my brows with a trusty gray brow pencil. After seeing countless rave reviews about the Anastasia Dipbrow Pomade, I decided that I, too, would join the hip younguns of Instagram in the relentless pursuit of "brows on fleek."
I'm a bit dismayed that the pomade does in fact live up to expectations, as I now feel a bit naked leaving the house without applying it (I use "Ebony," a deep brown-black that doesn't look too reddish or too black). There's a bit of a learning curve, but it really does make my brows look a lot better than they did before and requires only a little more effort than a brow pencil (and a good angled brush).
4. Found My Perfect Perfume
I've never been particularly interested in fragrance: putting on perfume has always been an afterthought for me. Now, it's one of my favorite parts of getting ready in the morning! After receiving a 100-point perk Sephora sample of Nest Indigo, I pretty much ran back to the store to purchase the full-size bottle.
Nest describes the scent as "Moroccan tea, Kashmir wood, and black cardamom…enhanced with hints of wild fig and bergamot." I don't know much about fragrance, but I do know that I have never received so many compliments on how I smell before! Spritzing on a perfume that's perfect for you is surprisingly confidence-boosting!
5. Settled Into a Signature Style
It might sound strange to admit on a fashion website that I'm pleased to have made "boring" style choices this year, but hear me out! I still love following trends, but the fact is that I've pretty much figured out what looks good on me and what kind of clothes make me feel happy and confident when I step out of the door. And now, I embrace that.
Fashion is still super important to me and I take pride in looking polished and presentable (even during finals week), but I don't experiment as much I used to. And that's okay!
6. Made Smarter Purchases
Having defined parameters of what I know I'll wear has helped me make smarter purchases this year. Instead of making impulse buys that I'll never end up wearing (e.g. most heels, clothes that I need to lose 3 pounds to feel comfortable in, or non-skinny jeans) I make sure that whatever I buy will mesh with the rest of my wardrobe.
Even though my closet might look repetitive to my mother, who wonders why I have so many gray sweaters, black jeans, and pointy-toe flats, it all gets worn! That's not to say that I don't allow myself a few wardrobe wildcards: the electric-blue motorcycle jacket I bought this year has become one of my favorite pieces despite being much less subdued than what I usually choose.
7. Followed Through on Fitness Resolutions
Technically, this one doesn't really fall under the umbrella of either "fashion" or "beauty", but a healthy lifestyle does definitely contribute to your sense of well-being, which will make you feel more beautiful! (Using a bit of Elle Woods-type logic here.)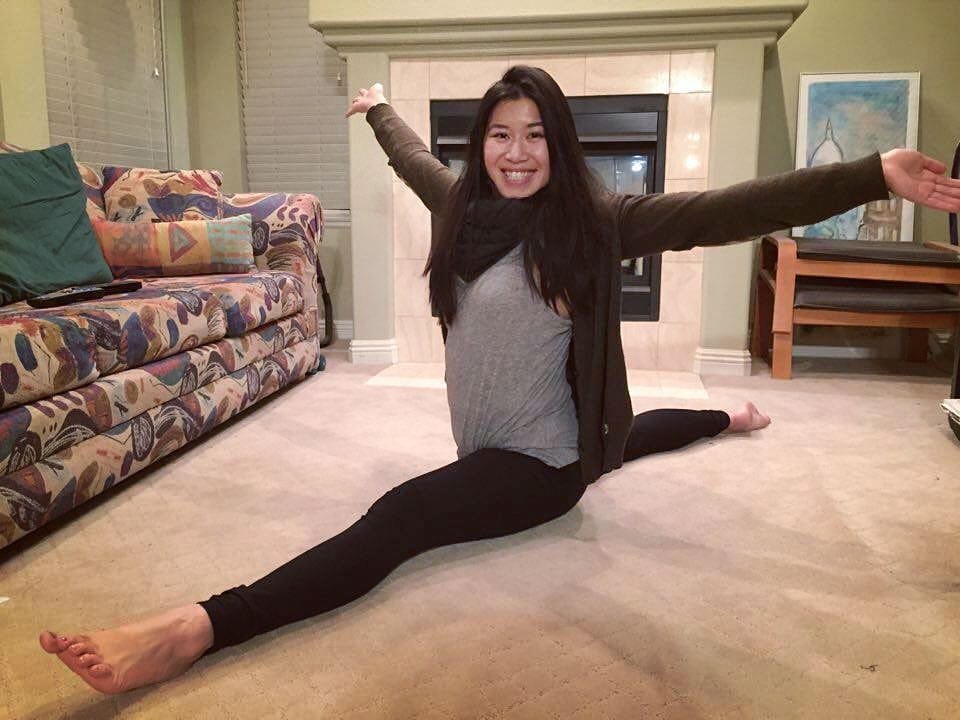 I started taking pole fitness classes in April and was super inspired to get stronger, fitter, and more flexible. Specifically, I decided that I wanted to be able to do the splits by the end of the year. (Let it be known that I am not at all naturally flexible and couldn't even touch my toes at that point).
After 8 months of almost daily stretching, I got into a front split this week! I think I'm honestly prouder of the dedication it took to meet my self-set splits deadline than by the actual splits. I hope that I'll be able to apply this attitude to whatever obstacles I face in 2016!
What did you think?
What changes did you make in 2015? What are your resolutions for 2016? Let us know in the comments!