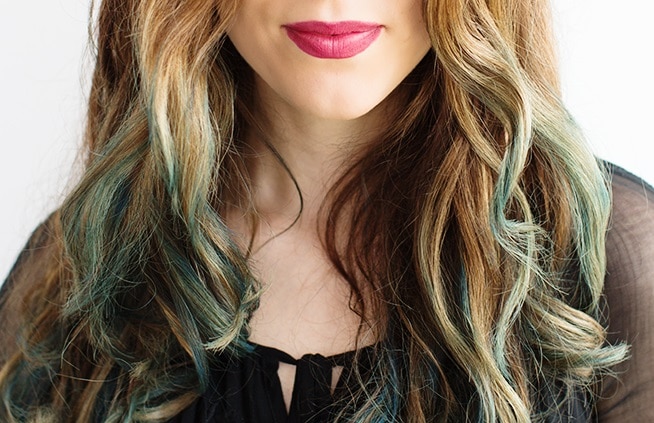 Trying new trends can be a little intimidating, especially if they're unlike anything you've ever worn before. In this article, we'll explore a trend that seems "out there" but is totally adorable and wearable when approached with confidence.
Bell sleeves are going strong this summer, and they'll probably be sticking around for fall. They have a breezy '70s vibe and feel elegant to wear. Below are a few outfits featuring bell sleeves to get your creative juices flowing!
Metallics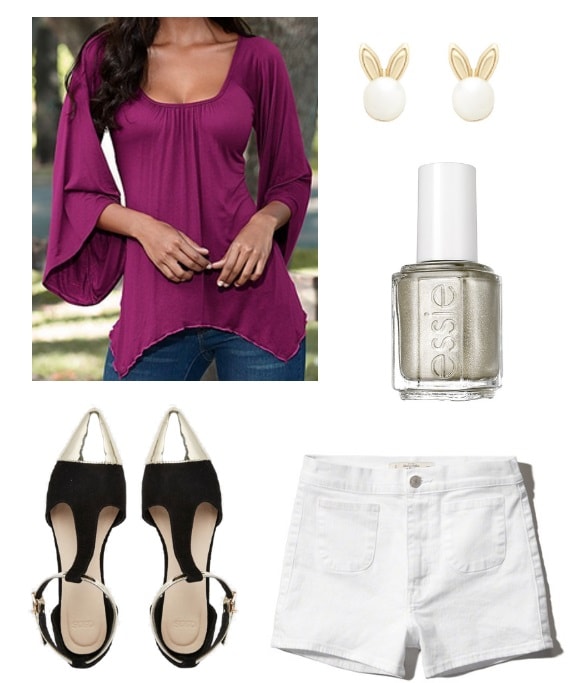 Products: Top | Shorts | Flats | Earrings | Nail Polish
This set incorporates metallic elements for a modern take on bell sleeves. The top is a perfect solid base for this outfit. Pair it with crisp white shorts and futuristic silver-toed flats. Match that silver with some metallic nail polish. Cute, playful bunny earrings tie it all together.
Breezy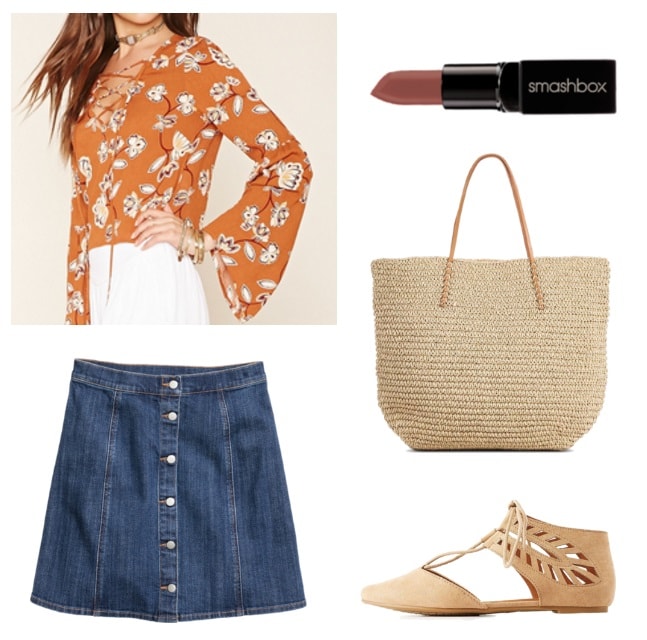 Products: Top | Skirt | Shoes | Bag | Lipstick
For a more traditional boho take on bell sleeves, take a floral print top, featuring a low v-neck with drawstring, and pair it with a classic denim a-line skirt. Keep the rest of your outfit neutral with light nude shoes and a woven bag. A subtle neutral lip leaves you looking polished but breezy.
One-piece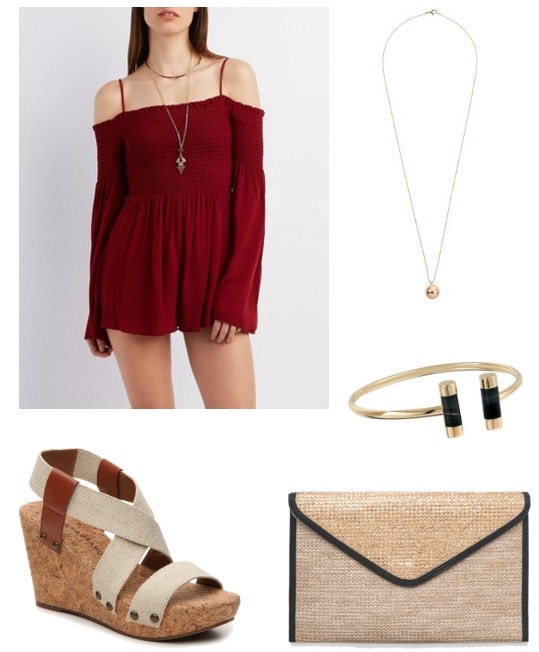 Products: Romper | Wedges | Necklace | Bracelet | Clutch
With a huge selection of bell sleeve dresses and rompers to choose from, there's no reason to stick to two-piece outfits. This adorable romper is fun and youthful, and the deep red hue adds a touch of sophistication. Gold jewelry turns up the class and the sparkle. Pick out a cute neutral clutch with contrasting edges and comfy wedges and you're ready for a grad party, picnic, or other fun summer outing.
What do you think?
Do you own a piece with bell sleeves? Are you going to try this trend out? Let us know in the comments below!