This post may contain affiliate links, which means we may receive a commission if you purchase through our links. Please
read our full disclosure here
.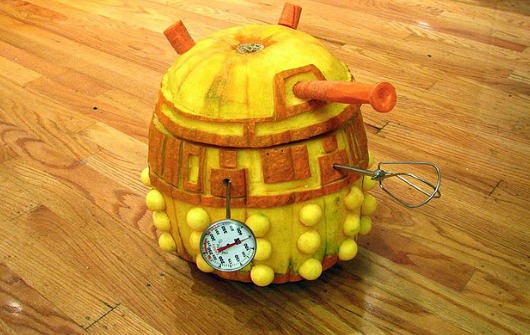 Though Halloween is not as big in England as it is back home in the States, if you're studying abroad in the UK, you're sure to be invited to a "fancy dress" party or two! And if you find yourself stuck for a costume, there's a whole host of fun British characters at your disposal.
So, whether you're spending Halloween abroad or are an Anglophile stuck in America, here are five British costume ideas to inspire you:
1. Queen Elizabeth II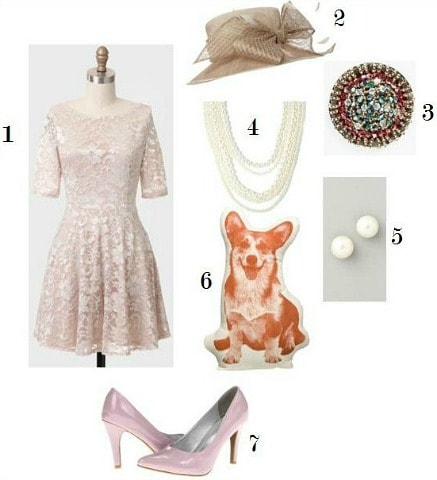 1. Shopruche.com; 2. House of Fraser; 3. Nordstrom; 4. Claire's; 5. Shopbop; 6. Allmodern.com; 7. Zappos
It may seem like an obvious choice, but there's no denying that the Queen is a major symbol of Britain. Of course, the royal family isn't loved by everyone, but you'll still have fun practicing your best posh accent and toting around a cute corgi friend.
Want to add more?
If you don't think people will "get" that you're playing Queen, swap the hat for a formal-looking crown and go for more regal attire. And hey, if you can find a real, live, cooperative corgi, that's sure to be a hit, too!
2. Doctor Who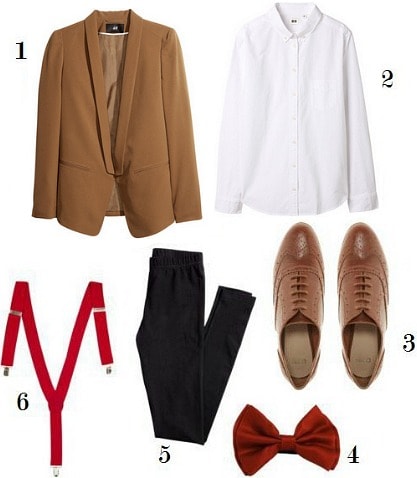 1. H&M; 2. UNIQLO; 3. ASOS; 4. Hot Topic; 5. H&M; 6. 80sTees.com
Whovians rejoice, the Doctor is in! Having found popularity on both sides of the Atlantic, the Doctor is a surefire costume hit. We've gone for recreating the Eleventh Doctor's look here, but any of the previous Doctors would also be simple to do – so choose your favorite and get shopping.
Want to add more?
No Doctor is complete without a sonic screwdriver (you should be able to find one online) and an Eleven costume could be topped off with a fez as well. Extra points if you get a friend to accompany you as the TARDIS!
3. Sex Pistols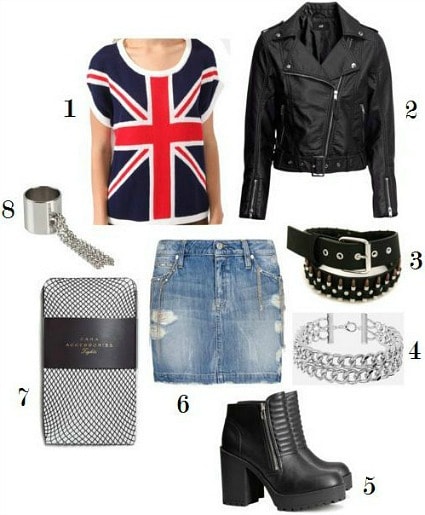 1. Forever 21; 2. H&M; 3. Hot Topic; 4. Topshop; 5. H&M; 6. Mango; 7. Zara; 8. Cheap Monday
Though their run was short, the Sex Pistols were responsible for kicking off punk in Britain. Celebrate the movement (or just stock up for this autumn's punk trend) with ripped fishnets, a Union Jack top, and lots of leather.
Want to add more?
Punk up your costume with pins, wallet chains, and, if you're feeling ambitious, spiked hair! Snarl and social rebellion optional.
4. English Bobby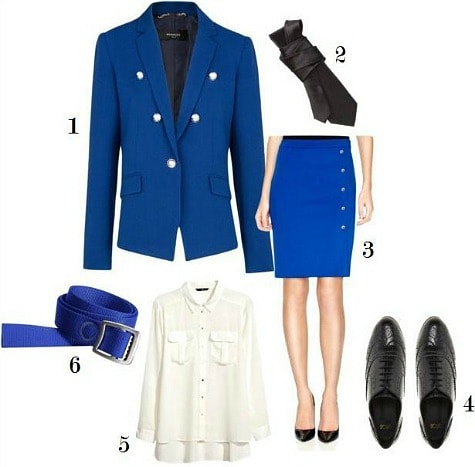 1. Mango; 2. Target; 3. The Limited; 4. ASOS; 5. H&M; 6. Patagonia
On the opposite end of the anti-establishment Sex Pistols is the classic English bobby on the beat. This costume is instantly recognizable, super simple, and a nice break from the swarms of "sexy" cops you'll see. Add a police helmet (you'll find one in almost any costume shop) and you're ready to go!
Want to add more?
Get yourself a plastic truncheon and your outfit will be complete.
5. Sherlock Holmes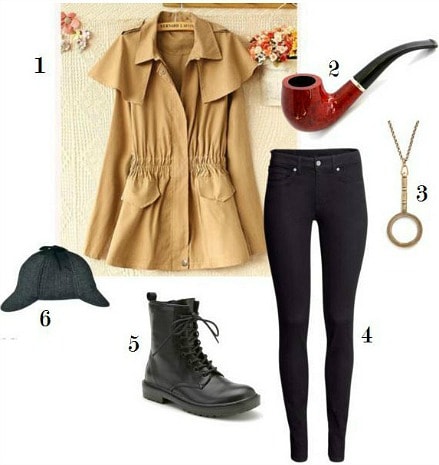 1. Yesstyle.com; 2. Amazon.com; 3. Modcloth; 4. H&M; 5. Kohl's; 6. Villagehatshop.com
Benedict Cumberbatch has made Sherlock Holmes swoon-worthy again, but if you want to stick to the lines of Sir Arthur Conan Doyle's literary classic, you'll need a caped coat and a deerstalker hat. The fictional detective is rarely seen without a pipe and magnifying glass, so be sure to equip yourself before you take on any Halloween sleuthing!
Want to add more?
It's elementary, my dear Watson – grab a friend and get yourself a Dr. Watson!
Your thoughts?
What do you think of these costume ideas? What are you planning to wear for Halloween? Let us know your thoughts in the comments below!