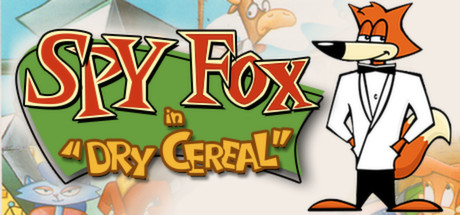 Here's another post dedicated to all of you that still play the same games that you did when you were 8. (In case you missed it, see our Freddi Fish fashion post from last time!)
As you guys know, I will continue to play these games until I die…Or at least until the CD wears out.
In this game, you play as a fox, who also happens to be a spy. And well…his name is Spy Fox, which is self-explanatory. Along with help from his comrades, Monkey Penny and Professor Quack, he's pretty much unstoppable. The sky is the limit with Spy Fox and that's in relation to his fancy gadgets, the villains he meets and the puzzles that you have to solve together.
Though these games stumped me much more often than Freddi Fish, I did enjoy the increased amount of creativity that went into these games. The worlds were much more intricate than those of any other kid's game on the market, the puzzles were more engaging and most importantly, the "stakes" were much higher. That is, if you can count the possibility of not having regular cereal milk as a "risk."
Overall, Spy Fox was a game series that treated me like an adult even though I had the brain of a child. So, this week I've created three outfits drawing inspiration from Mr. Fox and the rest of the gang at the Mobile Command Center.
Spy Fox
Spy Fox, our protagonist, is almost as suave as he is sarcastic. He uses his smooth-talking capabilities to his advantage to get himself out of hot water a majority of the time. However, when he can't talk himself out of a situation, that's when he uses one of his handy-dandy gadgets that he keeps in his suit.
Products: Choker – DSW, Shoes – Nordstrom Rack, Pants – ASOS, Tank – Forever 21, Blazer – ASOS
Spy Fox is never seen without a white suit jacket and a pair of black pants, so to start off this outfit inspiration, I began with the basics: a cutout white blazer and a pair of wide-leg trousers. Not only do they get the job done, but they're a more modern take on the classic spy uniform.
Keep up with today's trends by accessorizing with the ever-popular bow tie choker instead of a basic tie or an actual bow tie. Throw on a simple white tank underneath the blazer and slide into a pair of block heels to tie everything together.
Monkey Penny
Monkey Penny is just one member of Spy Fox's main squad at the Mobile Command Center. She's basically the brains of the operation besides their boss, whom I don't recall ever actually meeting.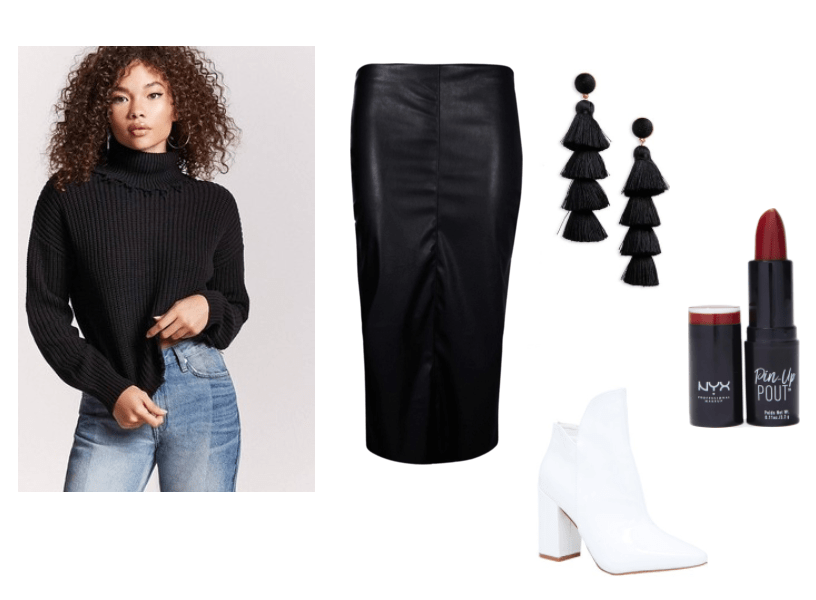 Products: Skirt – Boohoo, Sweater – Forever 21, Shoes – Dollskill, Earrings – Baublebar, Lipstick – Dollskill
Her in-game outfit is quite simple, consisting of just a black turtleneck and black leggings. Although she never leaves the Mobile Command Center, for a look that you'll want to take on the town in, start off with a simple black turtleneck sweater.
Glam the look up even more by tucking your turtleneck into a black leather midi skirt and accessorizing with a pair of fringe earrings. For some added pops of color, finish the look off with some bright white booties and a classic red lip.
Professor Quack
Professor Quack is a strange one. He's lovable, hilarious and smart as heck, but he's still very odd… and everyone loves him anyways. While Monkey Penny is the brains of the operation and Spy Fox is the muscle, Professor Quack is the mad scientist behind all of the gadgets that Spy Fox uses to save the day.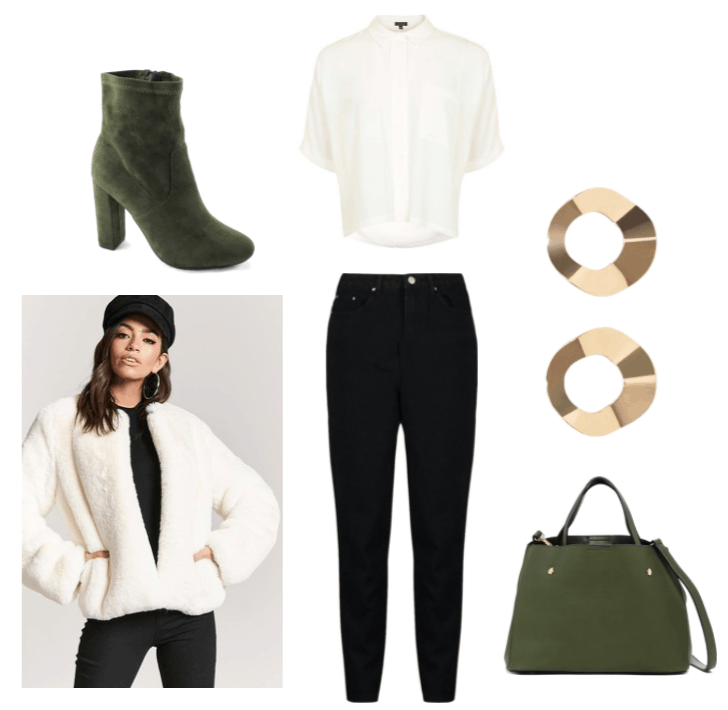 Products: Coat – Forever 21, Earrings – Mango, Top – Topshop, Jeans – Boohoo, Bag – Nordstrom Rack, Boots – Nordstrom Rack
Channel some of Professor Quack's mad-scientist vibes with a pair of basic black skinny jeans and a white, short sleeve shirt that's perfect for the lab. Swap the lab coat for this oversized, faux fur one.
Throw on a pair of olive green booties and a matching bag for interest. Then, accessorize with a pair of these unique, twisted hoop earrings for an interesting twist on your standard lab uniform.
What do you think?
Which of the Spy Fox games is your favorite? How old were you when you started playing video games? What are some of your childhood favorites?