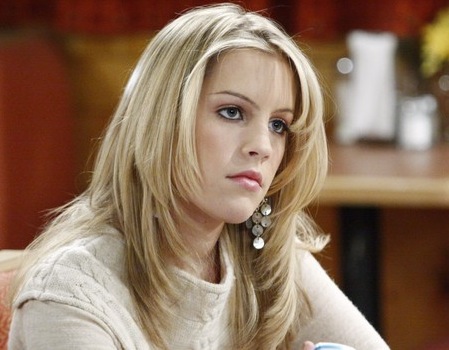 Photo Credit: ABC
Continuing with the One Life to Live edition of our series on Soap Opera Style (in case you missed it, check out the last post on One Life to Live's Langston Wilde), I'll be breaking down the sophisticated, girly style of reformed bad girl Starr Manning.
Who is Starr Manning?
If someone had told her as a child that she would grow up into a responsible young lady, Starr Manning would have laughed in their face. By the age of 14, Starr's offenses included sneaking out, blackmailing, theft, and breaking-and-entering. Her parents' complicated relationship and her father's criminal activities definitely didn't help things, either.
Somehow, Starr tamed her wicked ways when she fell in love with her first boyfriend. But Starr's life really changed when she discovered she was pregnant. She struggled with what to do, but she ultimately decided to keep her little girl, who she named Hope. These days, Starr is busy balancing motherhood with her family responsibilities and her college classes. She's determined to make something of herself and prove to everyone she can do it all.
Outfits inspired by Starr
Here are the key essentials to infuse a little Starr into your look:
Casual Cutie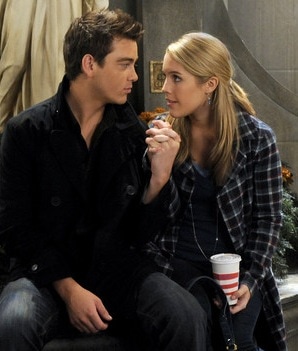 Photo Credit: ABC
Between attending her college classes, being a mom to Hope, and keeping up her relationship with her boyfriend, Starr sure has a lot on her plate. She's constantly on the go, but she doesn't sacrifice style in the name of practicality. She's developed her own casual-meets-chic aesthetic that's perfect for play dates with Hope or coffee with her friends.
Get Starr's cute everyday look by starting out with a basic long-sleeved tee and a pair of dark skinny jeans. Next, add in a preppy plaid jacket and a pair of tall brown boots for a cool city vibe. Accessorize with a pair of chandelier earrings and long cluster necklace. When it comes to a bag, look for one that's versatile enough to take you from class to coffee dates and everything in between, like this functional pick. Top off your look with a spider ring – a nod to Starr's childhood pet tarantula.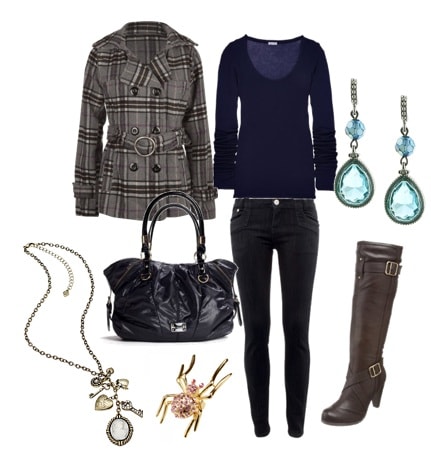 Jacket, Shirt, Jeans, Boots, Bag, Earrings, Necklace, Ring
Sophisticated Lady
Photo Credit: ABC
She and her father may have had their ups and downs, but Starr will always be daddy's girl. She's stood by him through good times, bad times… and the occasional murder trial. Already a seasoned veteran with the court system, Starr always has her most innocent-looking outfit ready to go.
It's easy to score Starr's prim and proper attire for your next event. Start with a flowy pale pink tank embellished with girly elements like lace and roses. Pair it with chic striped skirt in chocolate brown. Cover up your shoulders with a black blazer and layer on a long gold necklace. Polish off your ensemble with a pair of vintage-inspired cream and brown pumps.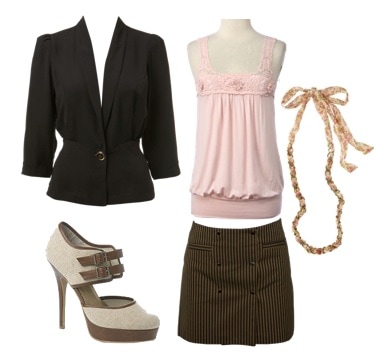 Jacket, Top, Skirt, Necklace, Shoes
Out on the Town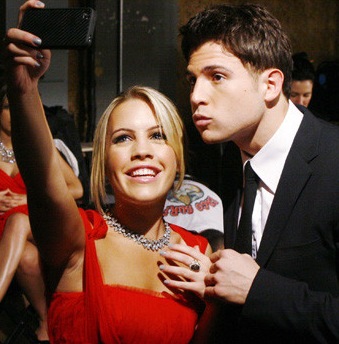 Photo Credit: ABC
She may have a lot of responsibilities to juggle, but Starr still knows how to let her hair down once and awhile. Every so often, she makes plans with her boyfriend, hires a babysitter, and puts on the cutest dress she can find in her closet. Even though she's had to grow up fast, she still possesses a carefree spirit.
Try Starr's fun look for your next night out. Start with flirty dress in a wild color like red or orange to pay homage to Starr's wild child past. Skip traditional plain black shoes and bags in favor of silver embellished ones. Finish your look off with some girly, vintage-inspired jewelry and you'll be ready to paint the town red.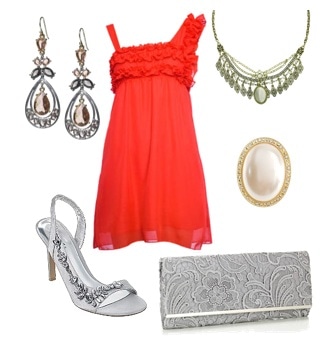 Dress, Shoes, Necklace, Earrings, Ring, Bag
What do you think?
Do you like Starr's sense of style? Which of these outfits is your favorite? Which Soap Opera character would you like to see featured next? Leave a comment and let us know!