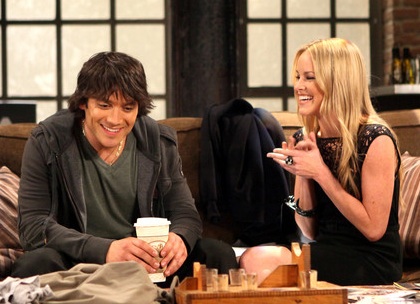 Photo Credit: ABC
Since sixth grade, I've been a soap opera junkie. I love the characters, the drama, and, most of all, the clothes. Yes, while soaps are best known for evil twins, love triangles, and back-from-the-dead returns, they are also an untapped source of inspiration for your wardrobe. No soap today is a better example of this than General Hospital.
In this four-part series, I'm going to break down the styles of four of the most popular young characters on General Hospital: Lulu Spencer, Brook Lynn Ashton, Kristina Davis, and Maxie Jones. This week, we'll start with my favorite character, Lulu Spencer.
Who is Lulu Spencer?
The daughter of one of the most popular soap opera couples, Luke and Laura Spencer, Lulu lives her life with her heart on her sleeve. However, don't let her pretty face fool you – Lulu's not afraid to go after what she wants. Sure, she's taken a few wrong turns over the years, but it looks like her luck has started to change. Between her career at a fashion magazine and her amazing boyfriend Dante, Lulu may finally be on her way to happily ever after.
Outfits Inspired by Lulu
Here are a few key looks you'll need to take Lulu's look from the screen to the street:
Classic Beauty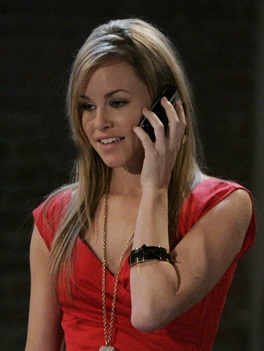 Photo Credit:ABC
Whether she's working in the office or grabbing a quick lunch with Dante, Lulu always looks chic. Her vintage-chic, romantic style sets her apart from her trend-following colleagues. Her closet is stocked with sweet dresses, ladylike heels, and girly accessories.
Perfect for the office, a presentation, or even a hot date, this versatile outfit is a great addition to any wardrobe. Start with a classically cut dress in a solid color – try a bold, bright hue like coral for a youthful feel. Add pair of lacy heels in black for an extra girly touch. When it comes to accessories, it's all about capturing a funky vintage vibe, so don't forget your bangles – they're a Lulu staple.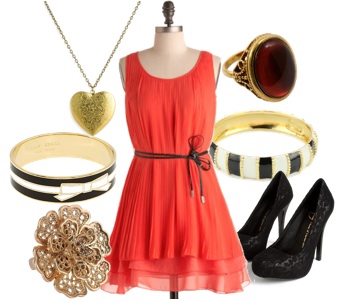 Dress, Necklace, Bow Bangle, Flower Ring, Red Ring, Striped Bangle, Shoes
Adventurous Spirit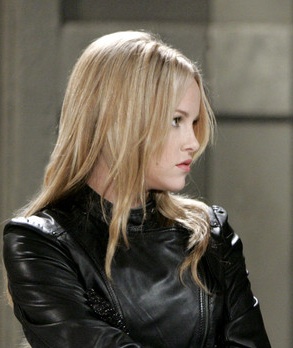 Photo Credit: ABC
Lulu might be a fashionista in the making, but she hasn't forgotten the days when jeans and layered tees dominated her closet. She always keeps one of her old outfits on hand in case she needs to get her father and brothers out of trouble on one of their wild, globe-trotting adventures.
A complete 180 from the first look, this outfit is perfect for those lazy days when the weather isn't the best. Get this comfy look by matching your favorite pair of jeans with a soft leather (or faux leather) jacket. Invest in some layering tops or, alternatively, some tops that just look layered, like the one below. Finish with a pair of sturdy, stylish motorcycle boots.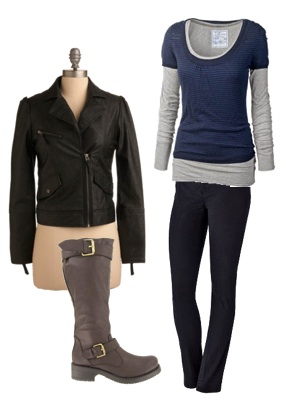 Party Time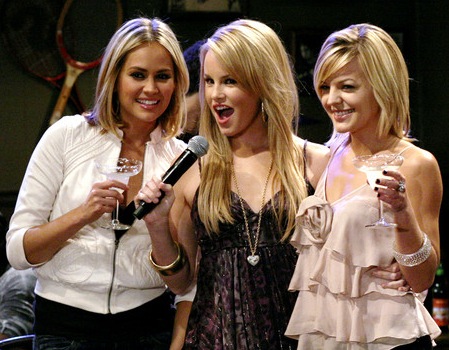 Photo Credit:ABC
After a hard week, Lulu loves to hit Jake's Bar with her girls for round of drinks and karaoke. With the addition of a few key touches, she transforms her daytime outfit from sweet to sexy just in time to shoot some pool and turn some heads.
To score this glam look for your next night on the town, start with a dress cut similarly to the one in the first look – try a patterned dress for more pop. Switch out your professional heels for sparkly, accented ones. Ward off the evening chill with with a funky motorcycle jacket and finish the look with some bronze accessories.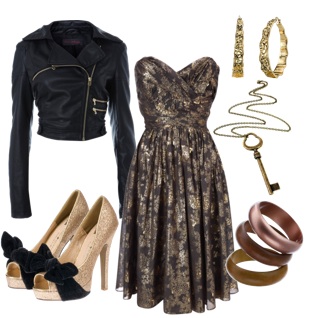 Jacket, Shoes, Dress, Earrings, Necklace, Bangles
Your thoughts?
What do you think of Lulu's style? Are you a Soap Opera fan? Do you get fashion inspiration from Soap Operas, too? Let me know your thoughts with a comment!