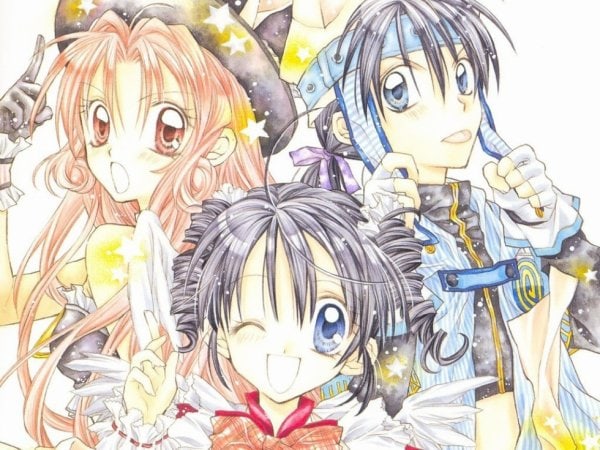 This week I'm going back to my roots and focusing on one of the first anime I watched growing up. Full Moon wo Sagashite (literally translated as "Searching For the Full Moon") may seem simple on the surface — a little girl has a life-threatening disease, wants to sing, and becomes sixteen years old with the help of two friendly shinigami (death gods) — but it becomes so much deeper as the series moves on.
The anime doesn't shirk away from uncomfortable subjects like death and suicide, which is wonderfully refreshing for a shoujo series. While initially super cutesy on the surface, Full Moon wo Sagashite has an intense and touching storyline that touches upon every human emotion. That's why it's our focus today.
Full Moon Crash Course
To pursue one's dream with unrelenting dedication and a sliver of hope is not an easy pursuit for anyone, and downright impossible once you add a fatal condition. Twelve-year-old Mitsuki, diagnosed with a rare cancer of the throat, strives to fulfill her promise made with her first love, Eichi, to become a professional singer, despite the harsh restraints and limitations set by her illness, doctor, and grandmother. One fateful day, she is confronted by two shinigami (death gods) who reveal she only has one year left to live. Her ambitions now challenged by the race of time, Mitsuki convinces one of the shinigami to transform her body into her sixteen-year-old self so she can audition and sing as the persona she dubs Full Moon.
Full Moon Fashion Inspiration
Mitsuki Kouyama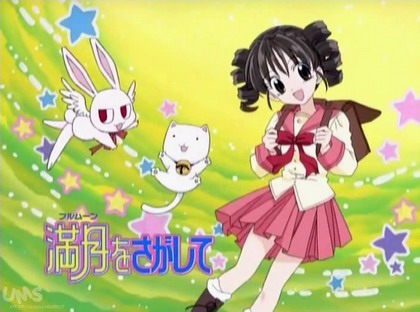 Mitsuki Kouyama is a 12-year-old girl who dreams of becoming a pop singer due to a promise she made with her lost love. Tragically, she suffers from throat cancer, which not only restricts her ability to sing, but will end her life in one year. With the help of the two shinigami assigned to collect her soul, she is able to chase after her goal by transforming into her sixteen-year-old self, who she names Full Moon.
Products: curling wand, sandals, crop top, high waisted shorts, earrings, bracelet, messenger bag
Unleash your inner child with this playful and girly look. To capture Mitsuki, I paired a mint tie-front crop top with floral printed high-waisted shorts and gave the look pops of color with some hot pink sandals and music note earrings. To add just a hint of mixed prints, I also added this adorable polka dotted messenger bag. A celestial bracelet references Mitsuki's secret pop star identity. Lastly, finish off your look with some romantic ringlets.
Full Moon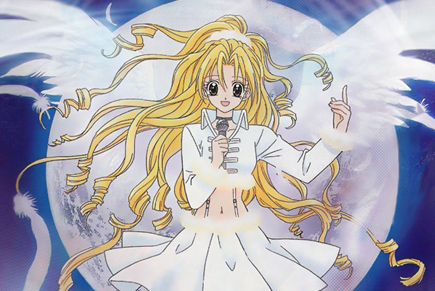 Full Moon is Mitsuki's sixteen-year-old alter ego. With the help of Takuto, Mitsuki is able to sing as Full Moon in order to fulfill her dreams and her promise to her childhood friend and lost love, Eichi.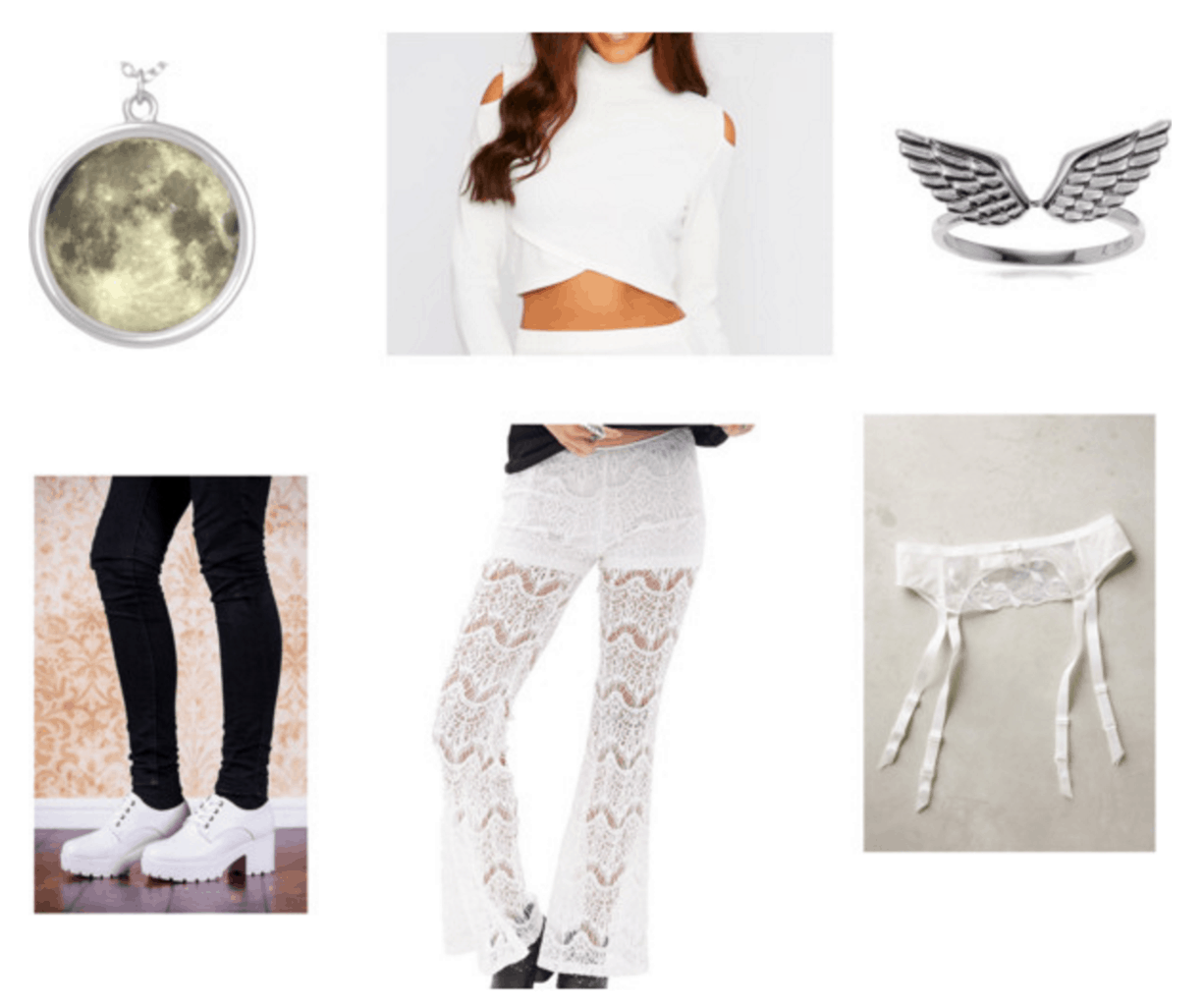 Products: pendant, platform boots, cut-out shoulders crop top, lace bell bottoms, angel wings silver ring, garter belt
For this outfit, I copied Full Moon's stage look, an all-white ensemble with unexpected textures and accessories. I combined an on-trend cut-out shoulder turtleneck crop sweater with these music festival-ready white lace bell bottoms. If you're feeling adventurous, add in this risque garter belt and chunky platform boots to add even more edge! Next, I found a perfect full moon pendant necklace and an angelic winged ring.
Takuto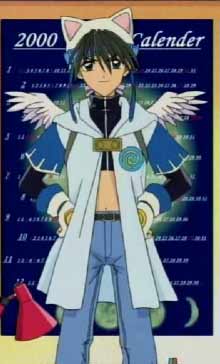 Takuto is a cat shinigami partnered with Meroko, assigned by the heavens to take Mitsuki's soul in one year. His shinigami costume is a cat outfit and backpack with wings, without which he would not enjoy the power of flight. Not yet a full shinigami, he has not yet sprouted wings of his own. He is capable of transforming into an anthropomorphic cat stuffed animal, which Mitsuki often carries around. It is Takuto who is able to transform Mitsuki into a 16-year-old, initially to help her participate in a singing audition.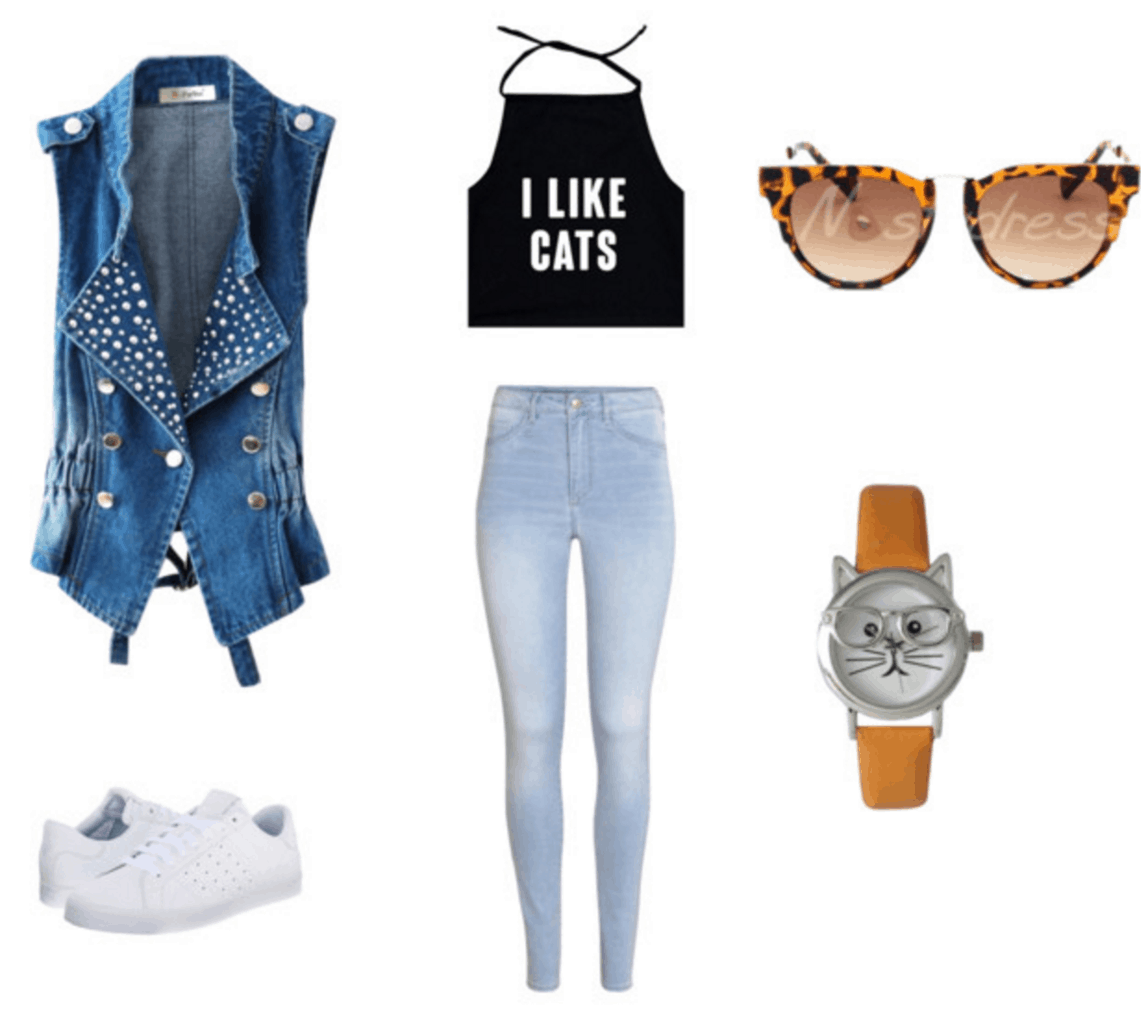 Products: denim vest, tennis shoes, halter crop top, high waisted jeggings, sunglasses, watch
To channel Takuto's edgy, laid-back cat look, imitate his monochromatic colors with some trendy denim-on-denim pieces, a cute crop top, and some casual and cool white sneakers. For some more visual interest, I added an orange kitty watch and some cheetah print cat-eye glasses for a spark of complementary colors.
Meroko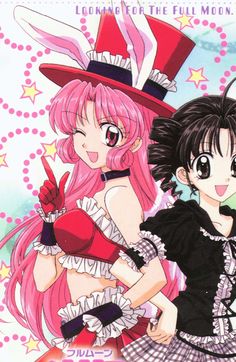 Together with her partner and love interest, Takuto, Meroko is a part of the shinigami team sent to collect the soul of Mitsuki. Meroko is a rabbit shinigami with long ears, and she is capable of transforming into an anthropomorphic bunny stuffed toy. She has a hot temper and is sometimes very moody, especially when it comes to her relationship with Takuto. Though she tries to help Mitsuki with her singing career, Meroko's ideas often get her into trouble.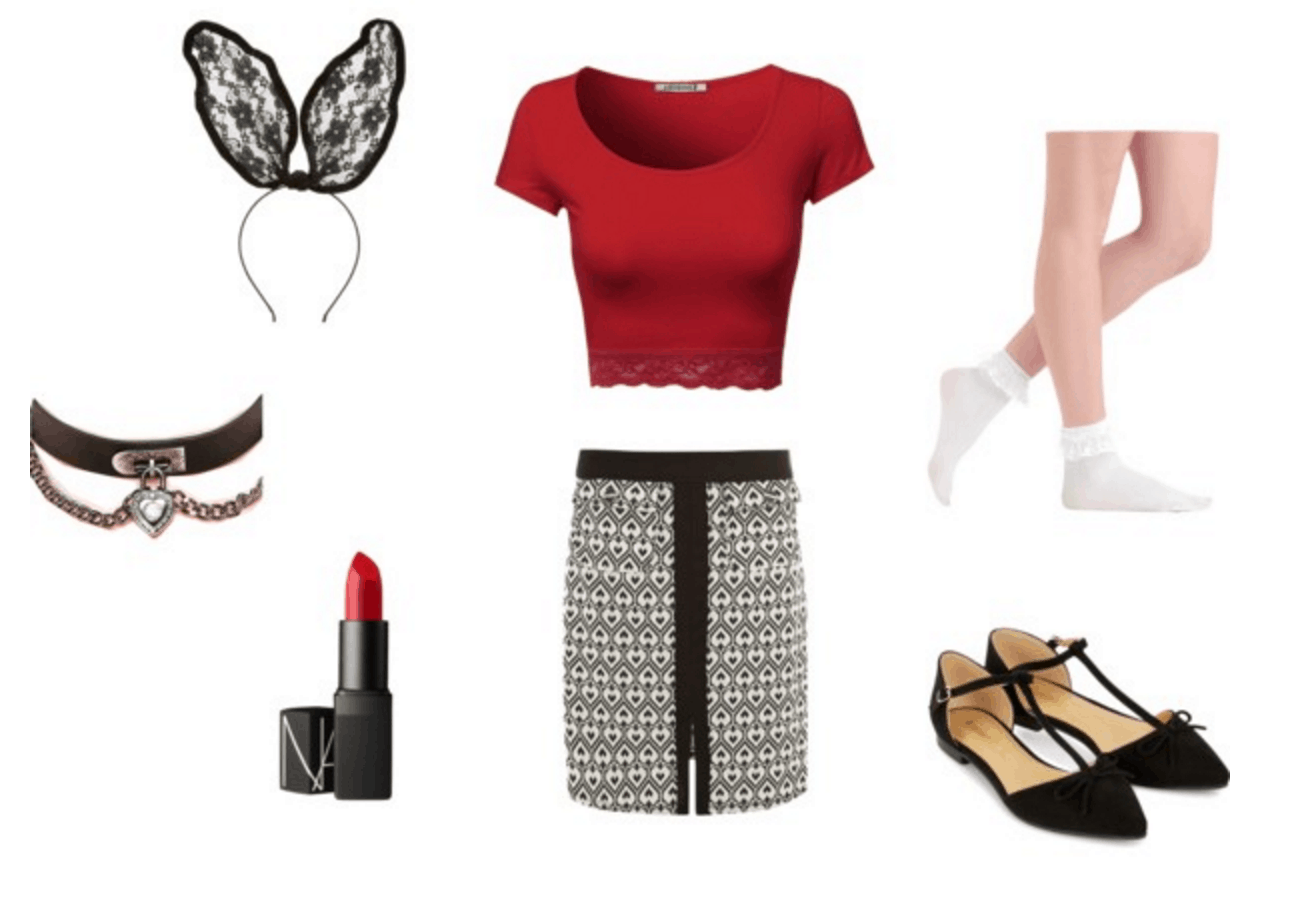 Products: headband, choker, lipstick, crop tee, skirt, socks, shoes
True to her playful bunny nature, Meroko's look is flirty and mischievous. I kept her red crop top plus choker combo and complemented it with sweetheart accessories. Keep red as the centerpiece with a bold lip and add in some sweet Mary Jane's and frilly socks. If you're feeling extra confident, add in this fun lacy headband.
Final Thoughts?
What did you think of the looks? Have you watched this series before? What other series are you interested in? I want to hear it all!