This post may contain affiliate links, which means we may receive a commission if you purchase through our links. Please
read our full disclosure here
.
Topshop Unique's Spring 2016 collection strikes the right balance between flirty and elegant. High-slit skirts are daring and fun, while blazer cover-ups keep things modest and polished. This collection features a statement piece for everyone, from polka dot pants to fur coats to leather skirts.
Want to snag a runway-ready look for less? Just scroll down to check out three looks inspired by Topshop Unique's Spring 2016 collection.
1. Crimson
This first look shows a little skin but keeps it classy. A free-flowing dress, bright red cardigan, and stunning red lipstick are attention-grabbing, especially when paired together.
Get the Look: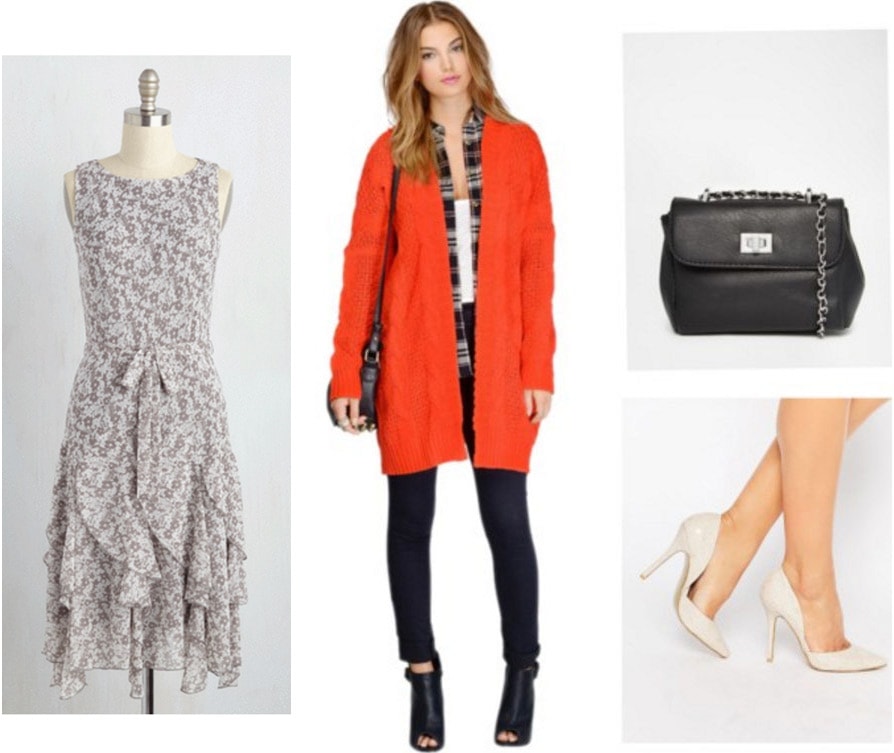 Products: Dress, Cardigan, Handbag, Shoes
To recreate this look, start with a gray and white free-flowing dress. Add an electric red cardigan for a bold accent. Accessorize with a mini black handbag and cream-colored pumps.
2. Leopard
This look is certainly unforgettable, combining classic, edgy, and trendy. Leopard is always in, while pink leather is very on-trend for the spring season. Fluffy ankle strap heels? Well those are just fun.
Get the Look: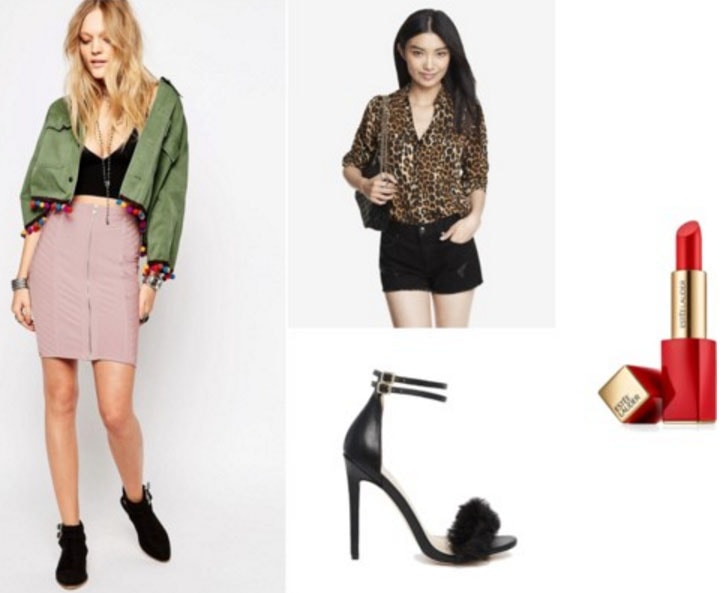 Products: Skirt, Shirt, Shoes, Lipstick
For this look you'll need a blush pink form-fitting skirt – this one is more versatile and less expensive than a leather version. A leopard print blouse is a style staple that adds a pop of pattern to the look. Make the ensemble bold and fierce with black fur-detailed strappy heels and bright red lipstick.
3. Floral
Floral is a recurring print every spring and this third look presents it in a cool, relaxed way. Jeans create a carefree look while fur heels again add pizzaz.
Get the Look: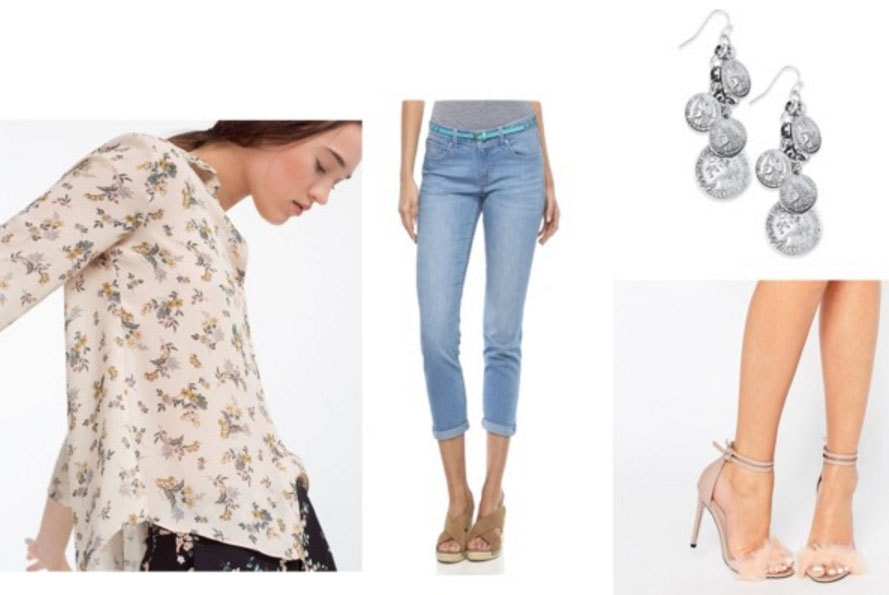 Products: Shirt, Pants, Earrings, Shoes
Start with a soft pink floral blouse to create our final look. Light wash denim capris pair well with the blouse and are perfect for warmer temperatures. Silver drop earrings and blush pink fur heels finish the pretty ensemble.
Your Thoughts?
What do you think of Topshop Unique's Spring 2016 collection?Which outfit is your favorite? Remember to share your thoughts in the comment section below!