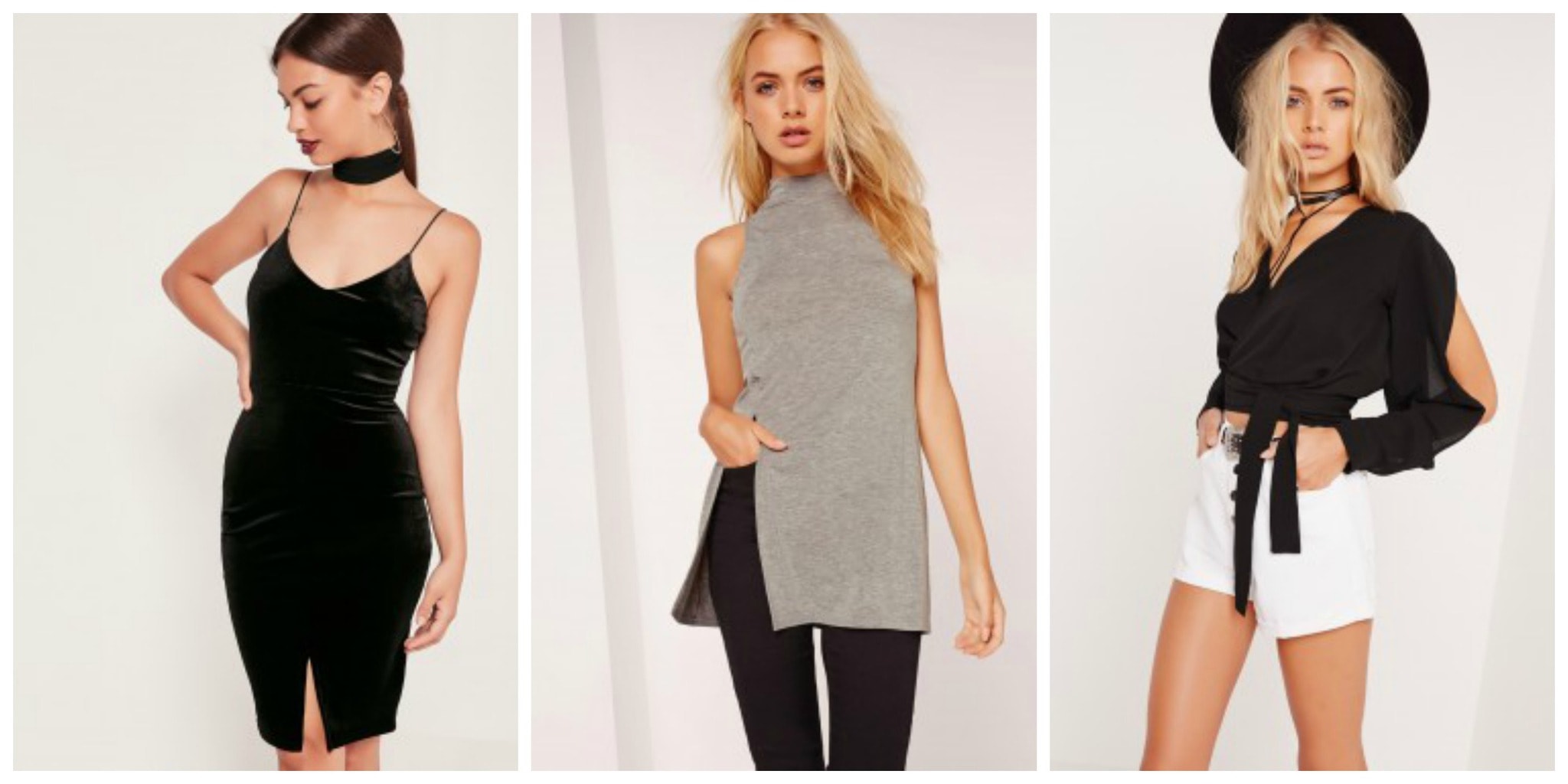 The color palette within Oscar de la Renta's Spring 2015 RTW collection varies from black and white to pastel pinks and blues. It is filled with lace, crop tops, tailored shorts, gingham, and more. This collection is perfect for the summer, whether you're going to brunch or heading on a nice date.
Do you have your eyes on pieces from Oscar de la Renta's spring collection and are wondering how to get them on a tight budget? Keep reading for three college budget-friendly outfits inspired by looks straight off the OdlR runway:
1. Prim & Slightly Proper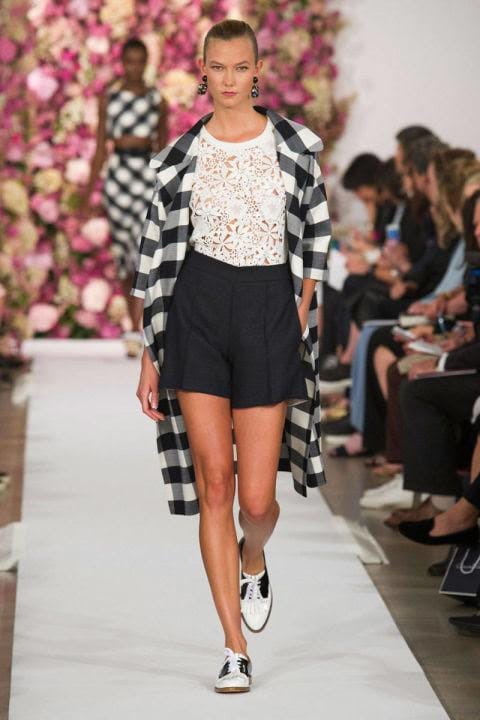 This Oscar de la Renta runway outfit channels a casual yet professional look with a pair of tuxedo shorts and a crochet lace top. The black-and-white palette adds sophistication to this ensemble, while the classic oxfords and patterned trench coat channel a menswear-inspired vibe.
Get the Look: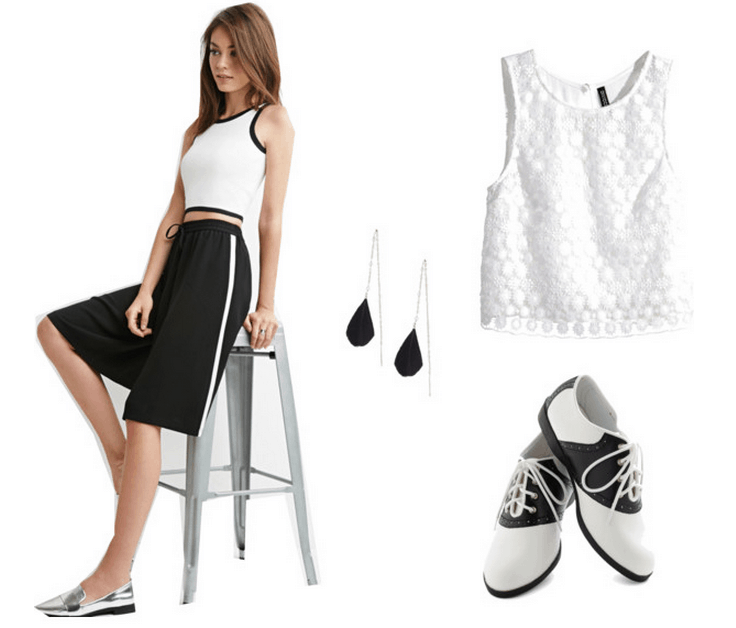 Products: Shorts, Earrings, Top, Oxfords
Recreate this look by combining a crochet crop top with shorts that have a tuxedo stripe along the side. Bring the look together with black-and-white oxfords, and for the finishing touch, accessorize with obsidian black dangling earrings.
2. Pastels in Wonderland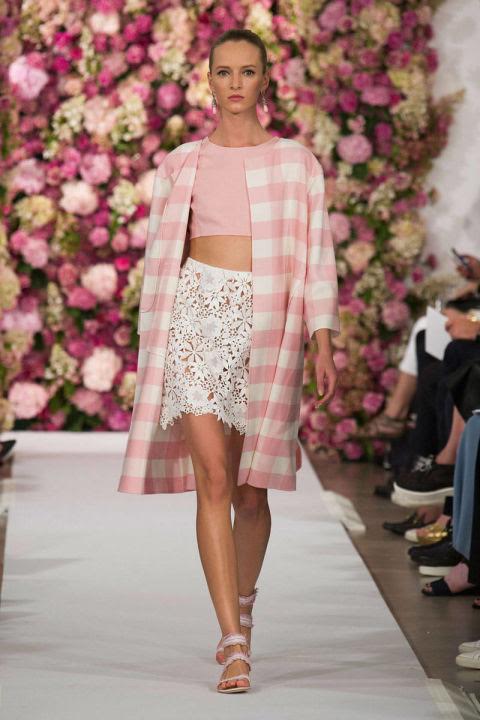 Lace appears throughout Oscar de la Renta's collection, and this model sports a floral trimmed crochet skirt along with a pink crop top. A color-blocked coat, similar to the one in the first outfit, complements the look, while strappy sandals channel a more casual vibe.
Get the Look: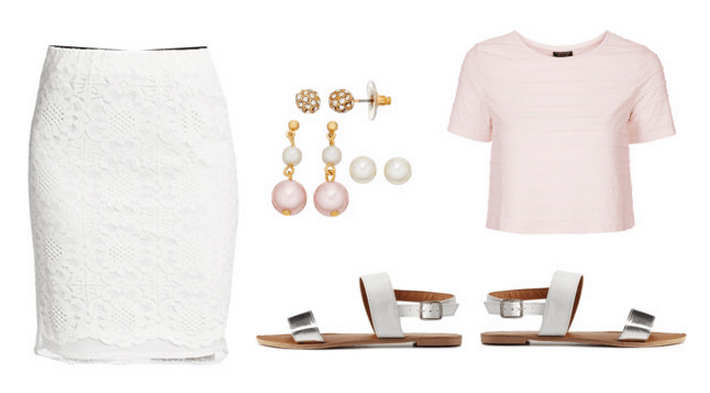 Products: Skirt, Earrings, Top, Sandals
For this look, wear a pastel pink scalloped crop top with a feminine white lace pencil skirt. Add strappy sandals that are made for walking and you have the perfect ensemble for grabbing brunch with friends. Remember to complete the look with chic earrings that match the outfit's color palette.
3. The Silver Lining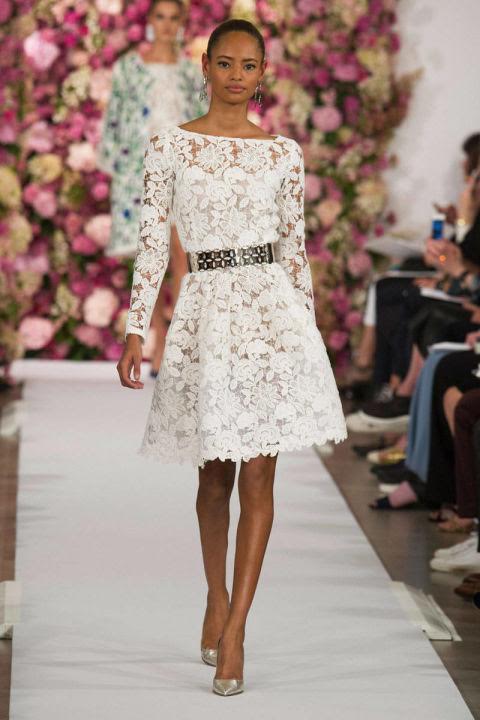 This is one of favorite looks from Oscar de la Renta's Spring 2015 collection. I love this sheer floral lace dress, plus the silver heels, earrings, and belt add just the right amount of sparkle. This effortlessly elegant outfit is perfect for a summer date.
Get the Look: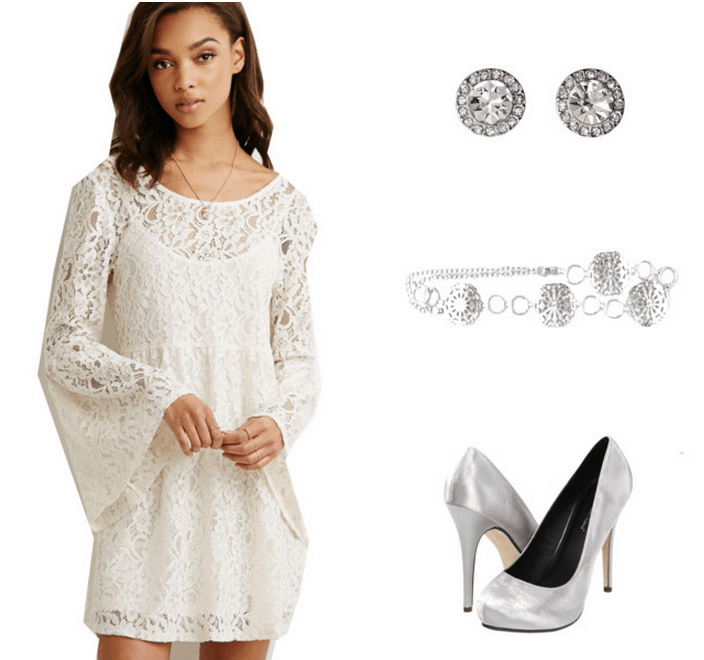 Products: Dress, Earrings, Belt, Heels
For this look, start with a white, long-sleeved floral crochet dress. Add a silver belt for a waist-cinching effect, then accessorize with round silver earrings. The addition of silver heels ties the look together.
Your thoughts?
What do you think of Oscar de la Renta's newest collection? Are you coveting any of these looks as much as we are? Which one would you wear? Remember to share your thoughts in the comment section below!