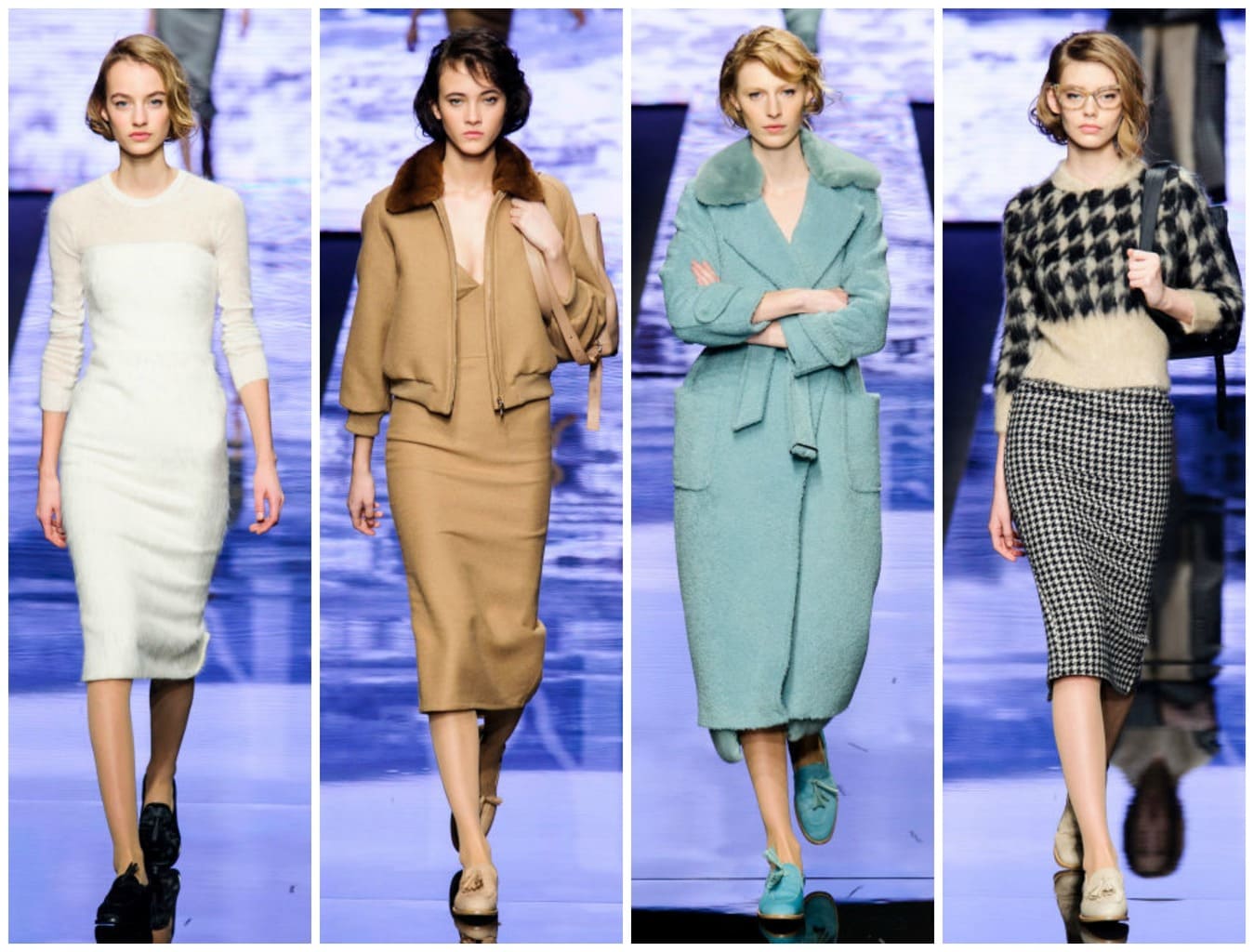 Max Mara Fall 2015 is my favorite fashion collection of the Fall 2015 season. Infused with vibrant pops of color and patterns, these runway looks are far cries from the basic black winter uniform. I love the way that bright yet subtle hues are splashed across overcoats, dresses, skirts, and more. Take inspiration from this collection and you'll be a ray of light on a dreary day.
Love the collection, but want to save some cash for gifts this holiday season? Keep reading for three runway-inspired outfits perfect for your budget:
1. Cable-Knit Stitched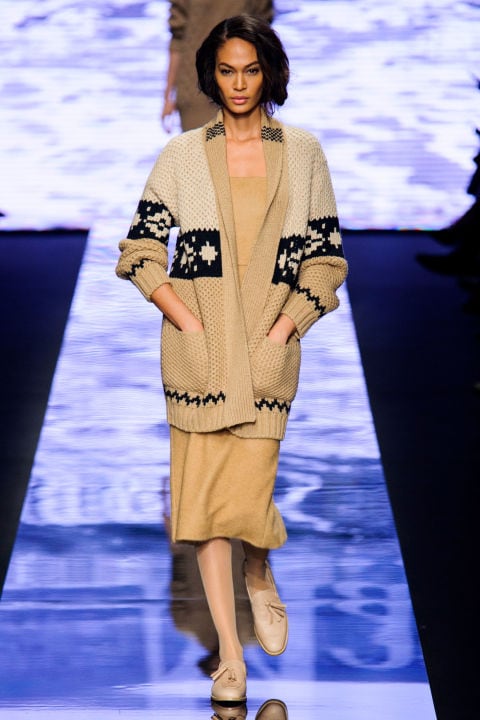 I was drawn to this runway look because of its monochrome palette. Usually my outfits incorporate tan only in the color of my boots, but I love this head-to-toe tan look. It's so fresh and unique for winter!
Get the Look: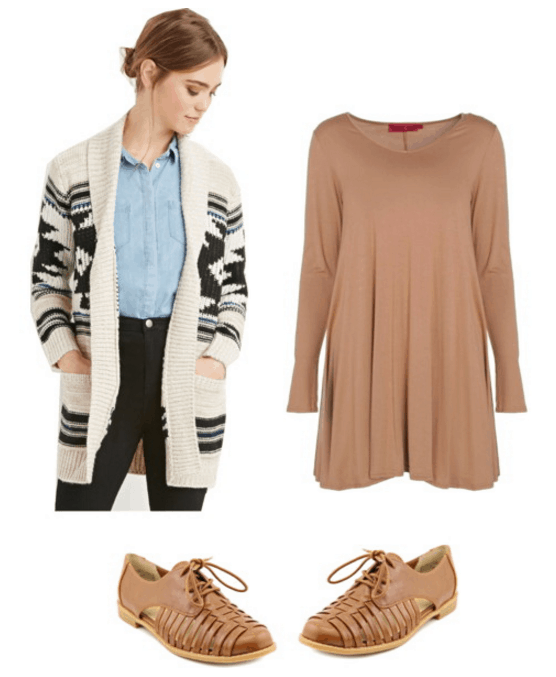 Products: Cardigan, Dress, Shoes
Start with a tan jersey swing dress. Slip into a pair of faux leather oxfords. Finish the look by layering on a geo-patterned long-sleeve cardigan with a ribbed shawl collar.
2. Cubed Square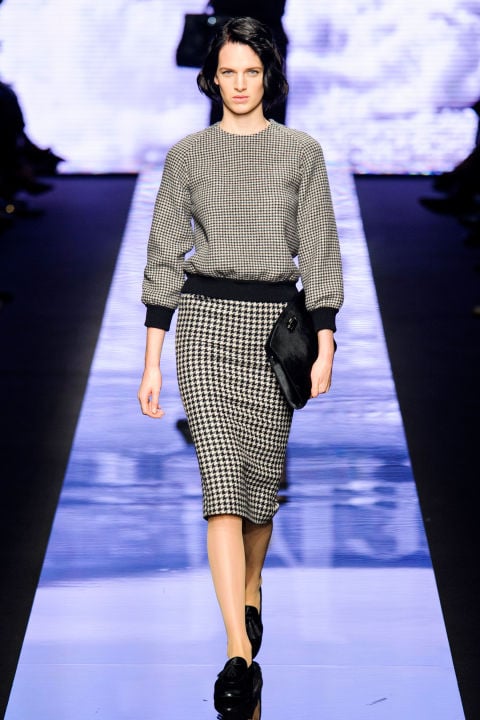 Black and white can get boring, but this ensemble shows us a fun way to wear the two classic tones. Varying prints and solid black accessories make this ensemble pop.
Get the Look: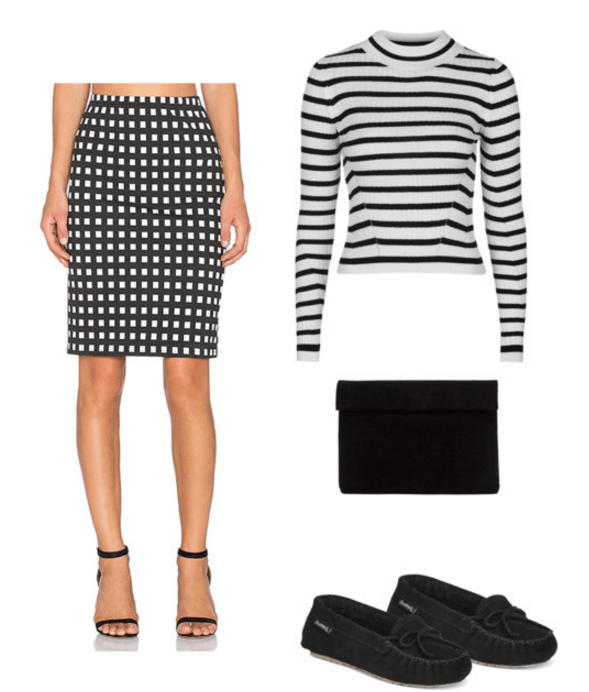 Products: Skirt, Top, Clutch, Shoes
For this look, mix and match your black and white. Grab a gingham pencil skirt, then pair it with a striped crop top. Accessorize with some big, cozy, and cushioned black moccasins. These comfy shoes are sure to keep you warm this season. Finish off your look with a black suede clutch.
3. Winter Blushed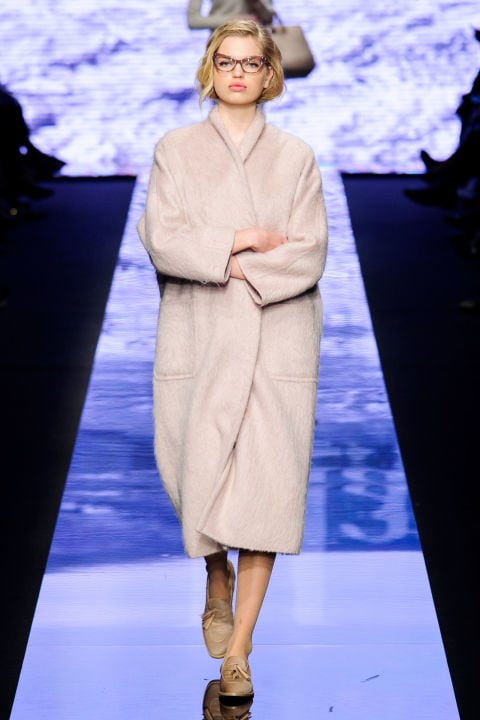 This is one of my favorite looks from the runway. The powder pink color of the coat is ultra romantic, reminiscent of a warm flush on one's cheeks. I love the way the cat eye glasses add a bit of flirty edge to the simple ensemble.
Get the Look: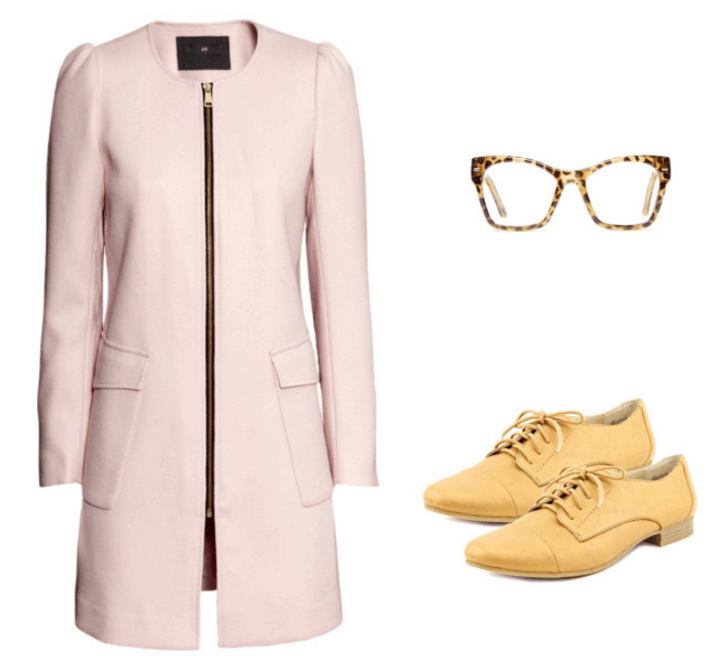 Products: Coat, Glasses, Shoes
Channel this look with a pair of cheetah print cat eye sunglasses. Add a pink textured woven coat over just about any ensemble to keep warm and look great. (Choose a dress underneath to duplicate the runway vibe.) Complete your look with a pair of comfy oxfords.
Your thoughts?
What do you think of the Max Mara Fall 2015 collection? Are you lusting over any of these looks as much as we are? Would you wear any of these ensembles? Remember to share your thoughts in the comment section below!