Christian Dior's Spring 2016 collection gives off a winter vibe with luxury-crafted sweaters, yet also has a spring presence with the use of scalloped hem shorts and shirts. The mix makes it perfect inspiration for wear-now-and-later looks.
Looking for a college budget-friendly runway look? Just scroll down to check out three looks inspired by Christian Dior's Spring 2016 collection.
1. Delighted & Delicate
When I hear the word "spring" I think of the re-emergence of white apparel and accessories. This all-white look is spring-ready yet is also perfect for the transition from the winter season, with the addition of a navy cable-knit sweater.
Get the Look: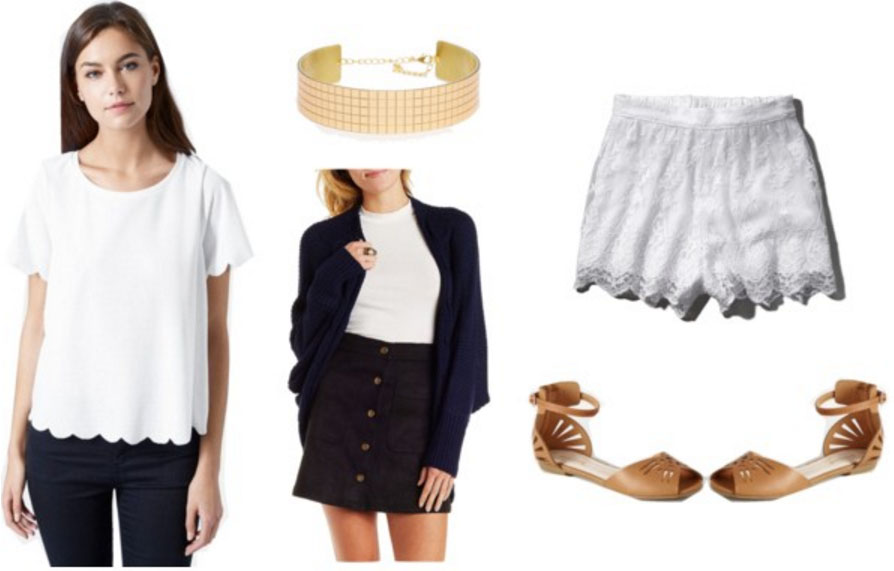 Products: Shirt, Cardigan, Shorts, Shoes, Necklace
To recreate this look, start with a white scalloped hem blouse and pair it with white lace shorts. Stay warm with a dark blue cardigan. Add some detail with tan cutout flats, and finish the look with a metallic gold choker necklace.
2. Soft & Serene
This look is calm, relaxed, and ultra stylish. Though it's made up of neutrals, what makes this look stand out is its contrasting textures, as it goes from chunky knit sweater to free-flowing skirt. Black strappy flats make the perfect statement to finish.
Get the Look: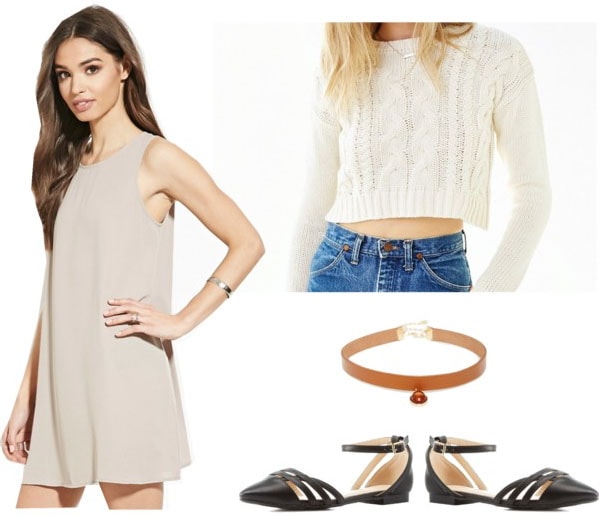 Products: Dress, Sweater, Shoes, Necklace
For this look, use a beige shift dress as your foundation. Top it with a cream crop top sweater (cable-knit detailing adds definition). Contrasting black pointed toe flats and a leather beaded choker necklace complete the look.
3. Interesting & Intricate
This look is a show-stopper. Although it has a simple silhouette, the intricate black and white detailing makes a lasting impression.
Get the Look: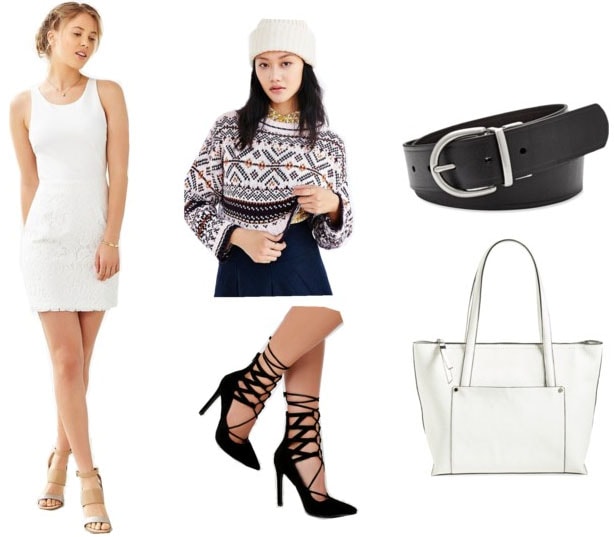 Products: Dress, Sweater, Shoes, Handbag, Belt
For a similar look, a white lace minidress works well for your base. Pull a detailed knit crop sweater over the dress, then lace up in black suede heels. Accessorize with a black belt at your midsection and a white tote bag for carrying your essentials.
Your thoughts?
What do you think of Christian Dior's Spring 2016 collection? Which runway look is your favorite? Remember to share your thoughts in the comment section below!