Carven's Spring 2016 collection provides the perfect mix of contemporary chic and sophisticated, fashionable flair. This collection is cool and fresh for the spring season with its geometric shapes, precise silhouettes, and intense colors.
Want to snag a runway-ready look for less? Just scroll down to check out three looks inspired by Carven's Spring 2016 collection.
1. Vibrant
This first ensemble is bold yet balanced with its combination of electric orange and sky blue stripes. This color contrast creates an unexpected look and can be worn just about anywhere.
Get the Look: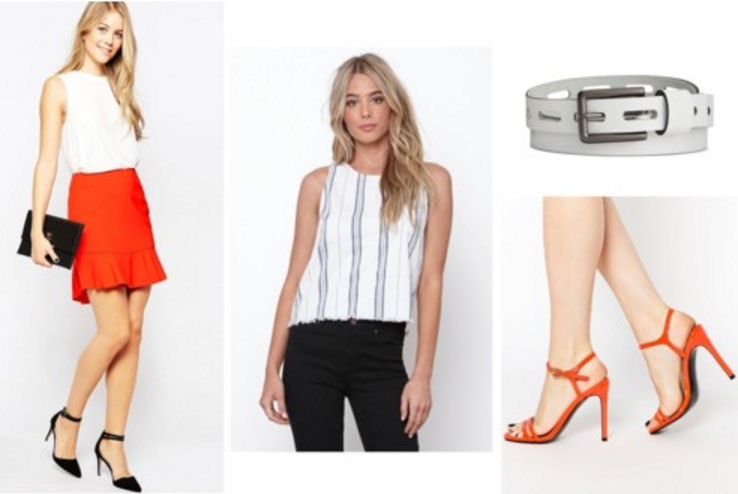 Products: Skirt, Shirt, Belt, Shoes
To recreate this look, start with a bright orange ruffled skirt and add an airy blue and white striped blouse. Take a white belt and place it on your waistline, then finish the look with vibrant orange heels.
2. Asymmetrical
I love the different angles formed by this skirt, which gives it structure, definition, and pizzazz. Sometimes being off balance is a good thing. I also love how this ultra-cool skirt is paired with a relaxed graphic tee and athletic sandals. It's athleisure stepped up a notch.
Get the Look: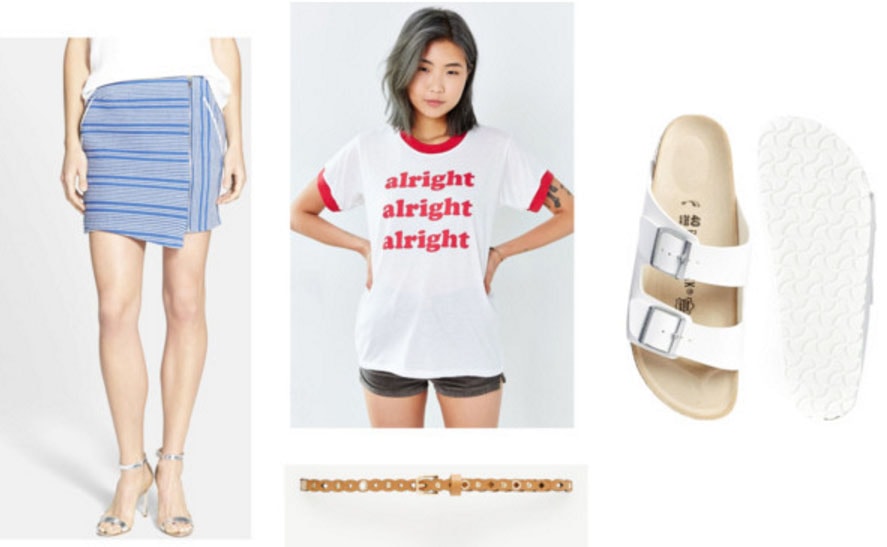 Products: Skirt, Shirt, Belt, Shoes
An asymmetrical striped skirt is your centerpiece for this look – though not as architectural as the Carven version, this striped skirt mirrors the color and shape of the original. Tuck a graphic tee into the skirt, then add a tan circle belt. Complete this look with white buckled sandals.
3. Pastel
This look pairs uncommon pastel colors yet makes an extraordinary fashion statement with edgy black accessories. It's both sophisticated and chic, and makes for fabulous spring transition inspiration.
Get the Look: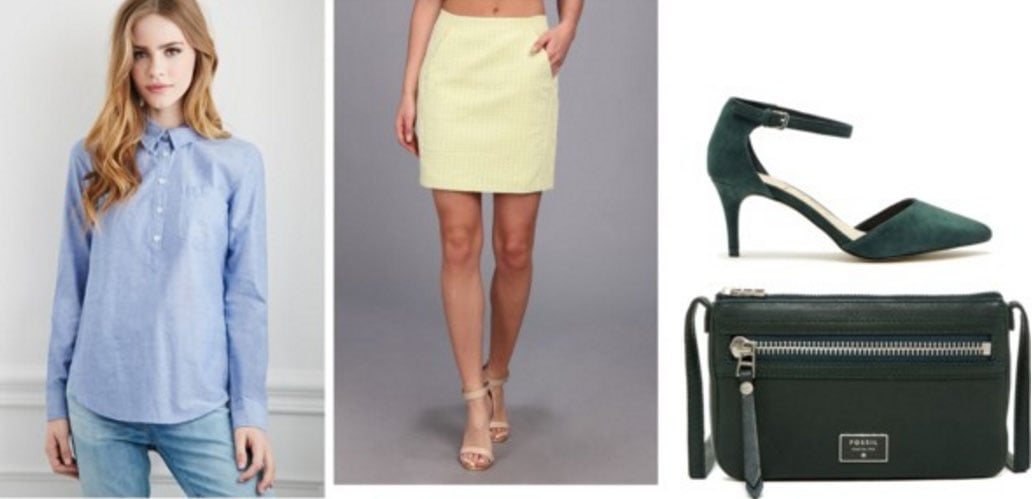 Products: Shirt, Skirt, Shoes, Handbag
For this look, you'll need a light blue cotton blouse. Tuck the blouse into a pastel yellow pencil skirt to get the Carven color combo. Accessorize with dark green ankle strap pumps and a mini crossbody bag.
Your Thoughts?
What do you think of Carven's Spring 2016 collection? Which outfit is your favorite? Remember to share your thoughts in the comment section below!