I have to admit H&M's collaboration with Balmain did have something to do with my newfound excitement for this collection. Of course, the clothes are amazing regardless of the hype: Olivier Rousteing's Fall 2015 collection is filled with fall-perfect colors, plus everything from bright accessories to gold accents, wide-leg pants, and more. J'adore!
Are you lusting over Balmain's Fall 2015 RTW collection as much as we are? Keep reading for three budget-friendly outfits inspired by Balmain Fall 2015:
1. October Fest
This is my favorite look from the collection. There's something so elegant and chic about this ensemble, despite its in-your-face color palette and swingy fringe. I love the little details, like the shimmer in the blouse and the simple gold accents on the model's shoes. They make this look truly special.
Get the Look: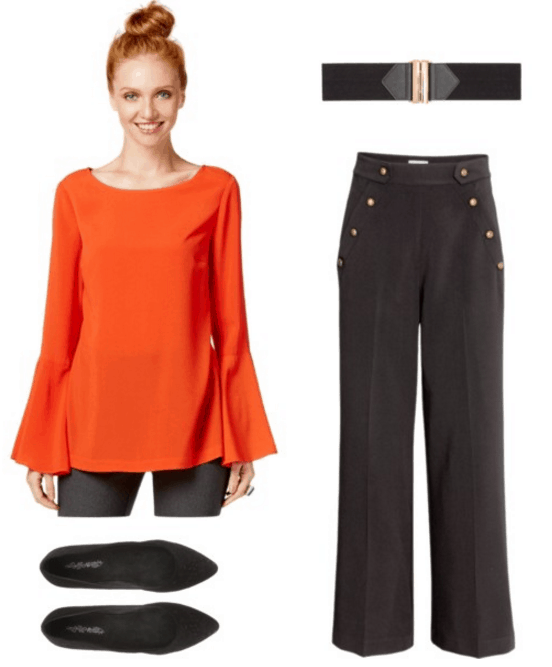 Products: Blouse, Belt, Pants, Flats
For this look, grab an orange blouse with bell sleeves for a boho flair. Pair your blouse with wide-leg pants featuring gold buttons along the side pockets. Slip into black embroidered flats, then finish off the look with an elastic waist belt with gold detailing.
2. Grey Genie
I was drawn to this look because of the simplicity of the grey coat. It's such a perfect fall piece! Of course, no Balmain look is boring; the contrasting bold-toned accessories make this look anything but basic.
Get the Look: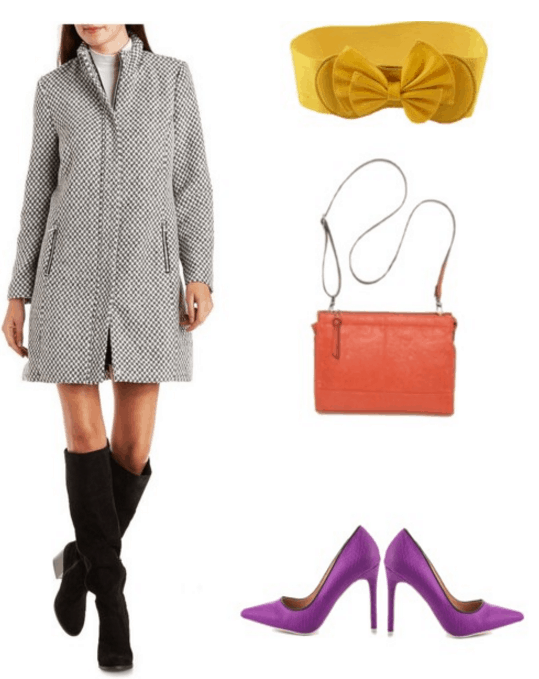 Products: Jacket, Belt, Bag, Heels
Stay warm in a cozy gray wool blend coat. Wear it over a dress that's shorter than the coat to channel the Balmain look. Then fasten a yellow belt around your waist. (This one gives me Blair Waldorf vibes!) Add sleek pointed toe heels with a bright purple snake texture, then grab a burnt orange cross-body bag (that actually turns into a clutch) before you head out the door.
3. Regal Robe
Balmain makes the robe look ultra-chic in this look, sported by our model favorite Gigi Hadid. This look is super stylish but also seems like it'd be incredibly comfortable – major bonus points in our book!
Get the Look: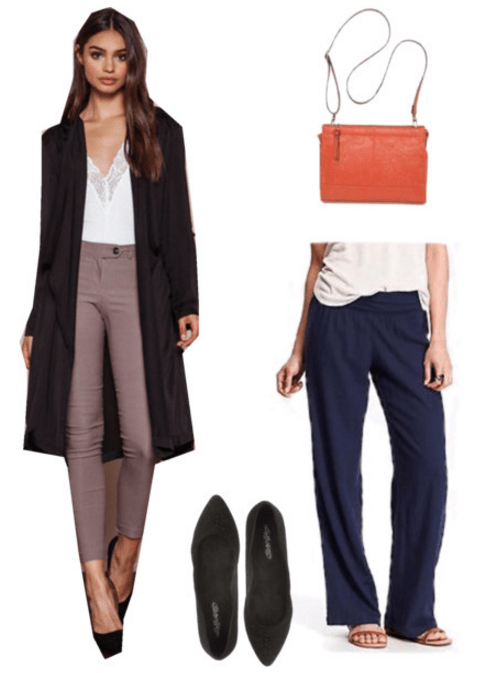 Products: Coat, Flats, Bag, Pants
Start with a black silky trench coat, worn over any simple black top (not shown). The trench mimics the Balmain robe while being a more versatile wardrobe investment. Then slip into a pair of navy blue wide-leg pants. Remove the polished gold-tone strap of the orange cross-body bag and carry it as a clutch. Complete the look with embroidered pointy toe flats.
Your Thoughts?
What do you think of Balmain's Fall 2015 RTW collection? Are you coveting any of these looks? Would you wear any of these ensembles? Remember to share your thoughts in the comments section below!