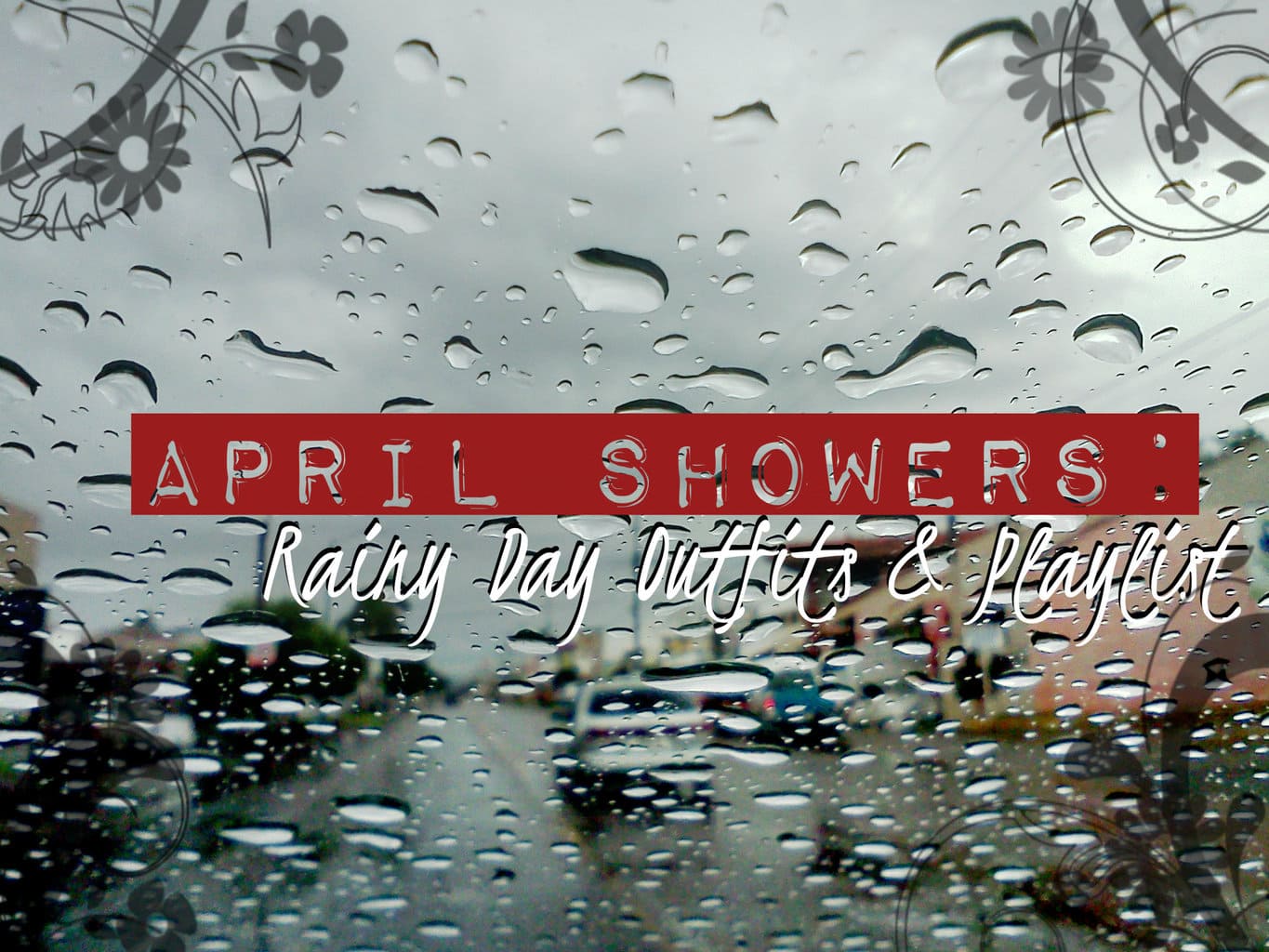 You know that saying, "April showers bring May flowers," right? Well, what do you wear during those showers? Not to mention, what should you listen to? Don't worry, I've got you covered! Today I'll be sharing a rainy day playlist along with a few rainy day outfit ideas.
Before we get to the looks, here is a playlist that will set the mood for any rainy days you may experience. There's a certain mood that can complement the pitter-patter of rain drops, and I feel it's best expressed through acoustic-themed music and a focus on natural vocals. So relax, unwind, and browse further for some rainy day fashion inspiration.
Look 1: Western Daze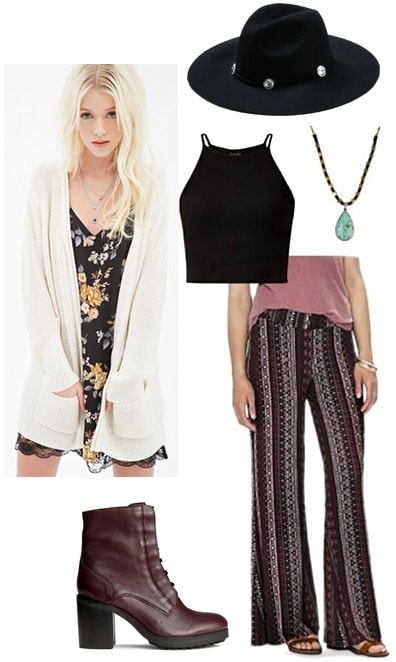 Crop Top // Cardigan // Pants // Boots // Hat // Necklace
Has anyone noticed the abundance of wide-leg pants lately? They're a spring trend that I'm all for – comfortable and stylish? Count me in! Try a neutral-colored printed pair, so you can easily mix and match this piece with your existing wardrobe. A simple crop top paired with a cozy cardigan will keep you perfectly snug, and a wide brim hat will keep the drizzle out of your eyes.
Look 2: Cafe Hopping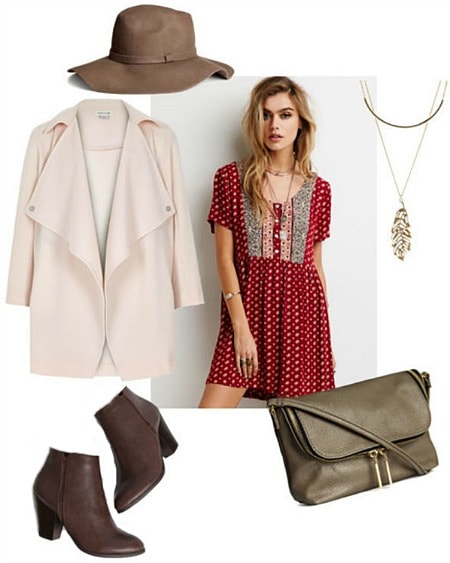 Dress // Coat // Boots // Hat // Bag // Necklace
On those days when it's gray outside but you still want to look cute, there's no better combination than a printed dress and chic coat. Whether you're out for brunch with your girls or catching up over coffee with someone special, this outfit will keep you looking cute and comfortable. Toss a hat on, grab your favorite crossbody bag, and slip into a pair of structured boots to complete the look.
Look 3: Lazy Lounging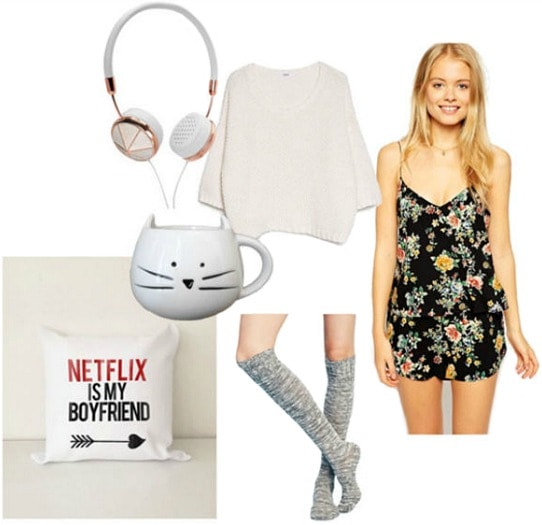 PJ Set // Sweater // Socks // Headphones // Cup // Pillow
This is my personal favorite – a look for those lazy, rainy days. Matching pj sets are made infinitely cuter when they're floral print. Add a cozy sweater on top, as well as some tall knit socks to stay warm, and you're pretty much set. I had to include this particular pillow, because it's so accurate it hurts. When I'm taking a day for myself, I could spend hours streaming Friends (or a more recent favorite, Unbreakable Kimmy Schmidt!).
Your thoughts?
What do you like to do on rainy days? Would you wear any of these looks? Which one was your favorite? Tell us in the comments below!