This post may contain affiliate links, which means we may receive a commission if you purchase through our links. Please
read our full disclosure here
.
If you're like me, you will freely admit that when the new season of Orange is the New Black (OITNB) came out, you binge-watched the whole thing in under a week. Yet, now that you've finished the season, you feel like a part of you is missing…or maybe that's just me.
Take the quiz below to find out which one of the Litchfield inmates matches your personal style and find some outfit inspiration from these fierce ladies. (Don't worry, no jumpsuits here!)
Here are your results…no peeking!
Piper
Free-spirited, classy, and adventurous, you have an outgoing personality. This outfit is your perfect fit: You want to be comfy and chic, but you don't want to look like you tried too hard with your look.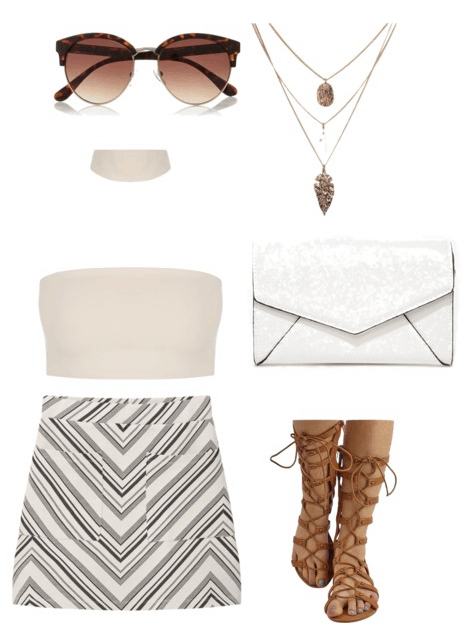 Product: Top, Skirt, Shoes, Purse, Necklace, Glasses
Crazy Eyes
You have an excitable spirit that is reflected in your fashion sense. You love being comfy, but you also enjoy showing off the pieces you love and taking style risks.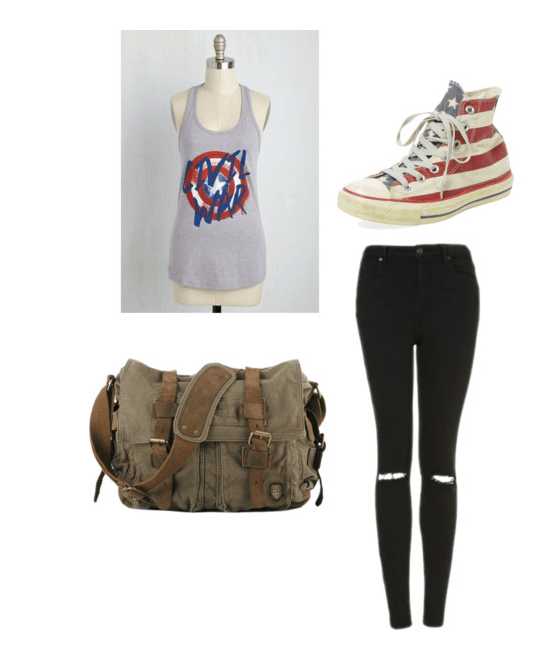 Products: Top, Pants, Shoes, and Bag
Vause
Hey there, tough girl! Hard on the outside and soft on the inside, you're definitely Vause. Your style is mysterious yet trendy. You also love to be comfy, but you don't ever appear sloppy. Boyfriend jeans are your go-to piece and fashionable sneakers are your BFF.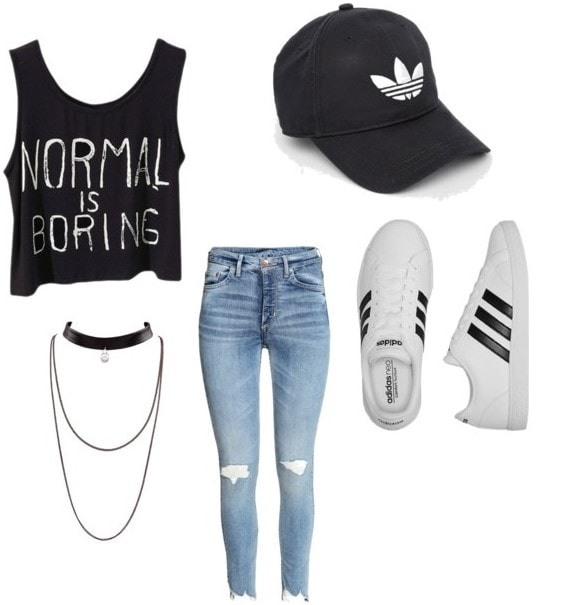 Products: Top, Pants, Necklace, Hat, Shoes
Nicky
You're bold, unapologetic, and whip-smart to boot. You, my friend, are Nicky! Your look? Think "messy hair, don't care" with a side of comfy jeans, a cute graphic tee, and combat boots. Keep being yourself and never apologize for it!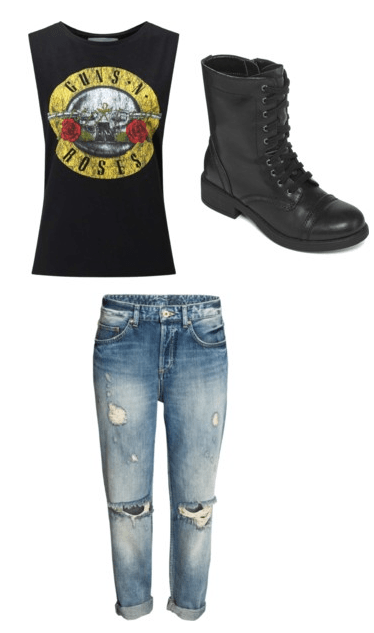 Lorna
Ah, Lorna, the hopeless romantic with a passion for beauty products! You love bright red lipstick, winged liner, soft pin curls…you're all about looking cute. Rock brightly colored pieces and sweet skinny jeans for an inspired look.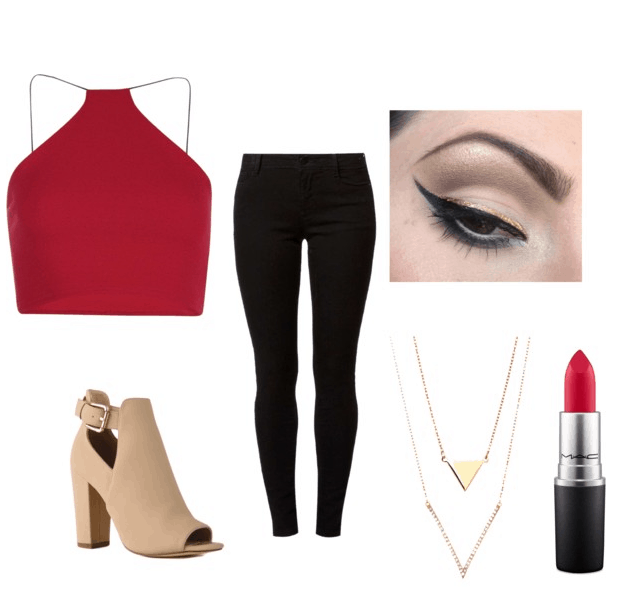 Products: Top, Pants, Necklace, Shoes, Lipstick
Red
Red, as we know, is the Alpha female of Litchfield. Her outfit inspiration stems from her love of the free world and all-natural foods and lifestyles. This outfit is definitely your style: It's casual with a touch of boho chic.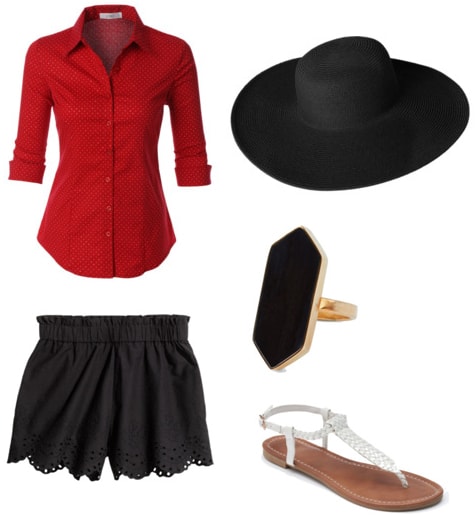 Products: Top, Shorts, Shoes, Ring, Hat
Daya
You are a sweet girl who should never be pushed to her limits. Like Daya, you're a playful, caring, kind and independent character, so reflect these traits with an outfit that includes beautiful colors.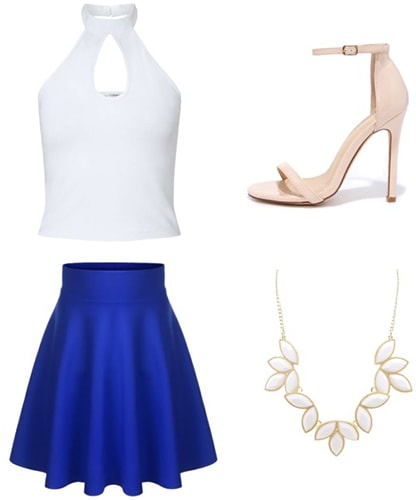 Product: Top, Skirt, Shoes, Necklace
Sophia
Snap, crackle, and pop: Honey, you are on FIRE! Your hair is always ready, your makeup is always flawless, and you, my friend, are the go-to girl for all things sassy and classy. Sophia loves to stand out and this outfit will ensure that all eyes are on you.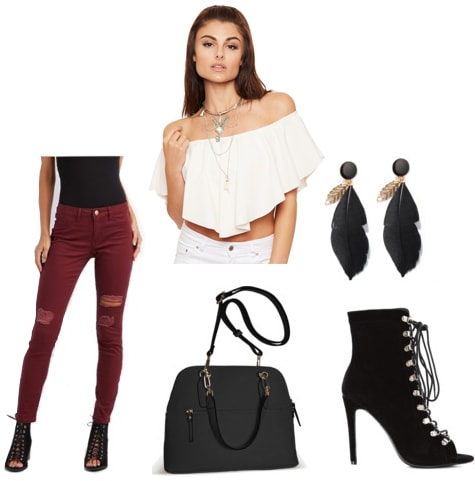 Product: Top, Pants, Earrings, Shoes, Purse
What do you think?
Were your results accurate? Did you like the outfit? Let me know down in the comments which character you got!