This post may contain affiliate links, which means we may receive a commission if you purchase through our links. Please
read our full disclosure here
.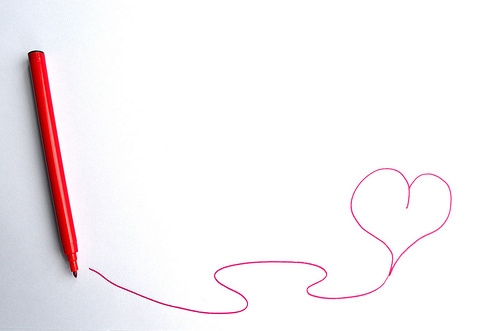 Whether you're paired up or flyin' solo, this Valentine's Day, you are sure to look smokin' hot. For some of you, this holiday is a perfect excuse to dress in hearts, frills, and bows, while others of you would prefer a more subtle approach to this affection-filled day. Not sure where you stand? This quiz can help you out.
Just take this fun quiz below to find out what your Valentine's Day Style is! Once you get your answer, find your letter and corresponding result below for a sample outfit based on your personality type.
Quiz: What's Your Valentine's Day Style?
Quiz Results – No peeking!
Below are the results of the quiz. Don't look if you haven't taken it yet! I've created one outfit for each result to help give you some ideas for what to wear. Enjoy!
Mostly A's: Be Mine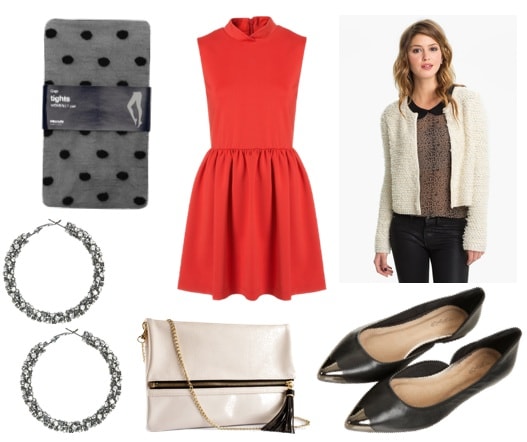 Product Information:Tights, Dress, Sweater, Shoes, Clutch, Earrings
This look is a sweet option for a day of classes, a first date, or date night with your longtime S.O. For this look, pair a sleeveless red dress with a sweet cardigan. Next, add on some adorable polka-dot tights and pointy-toe flats. Finish the look with a simple clutch and rhinestone hoop earrings.
Mostly B's: Love Birds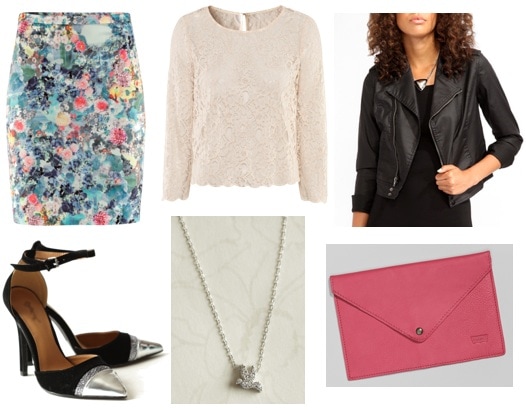 Product Information: Skirt, Top, Jacket, Clutch, Necklace, Heels
If you have fancier date plans (whether that's with your S.O. or BFFs), a floral pencil skirt and lace top are a perfect way to feel sexy without going over the top. Next add on a coated black jacket to keep it all from feeling too prim and proper. Accessorize with a simple necklace like this rhinestone bird one and grab a pink envelope clutch. Lastly, step into some killer heels to finish the look.
Mostly C's: Single & Lovin' It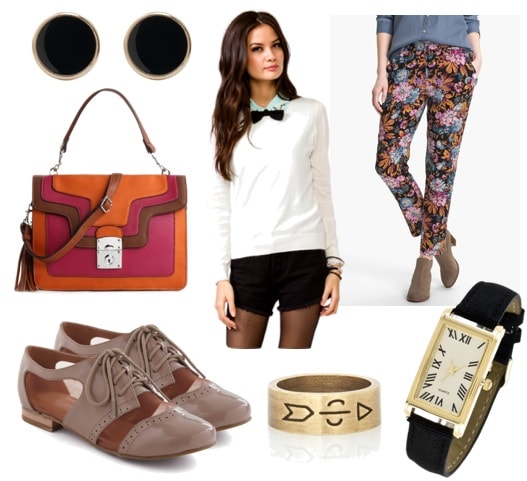 Product Information: Earrings, Sweater, Pants, Watch, Ring, Shoes, Bag
Who says you need to be paired up on Valentine's Day to make it a special occasion? Floral trousers take center stage in this vintage-inspired take on a V-Day look. Add on a pullover sweater – this one has a bow-tie detail at the neckline that I absolutely love. Complete your ensemble with a statement bag, timeless watch, oxfords, and a simple ring with an arrow detail that nods to Cupid's magic love-matching instrument.
Mostly D's: Heart Breaker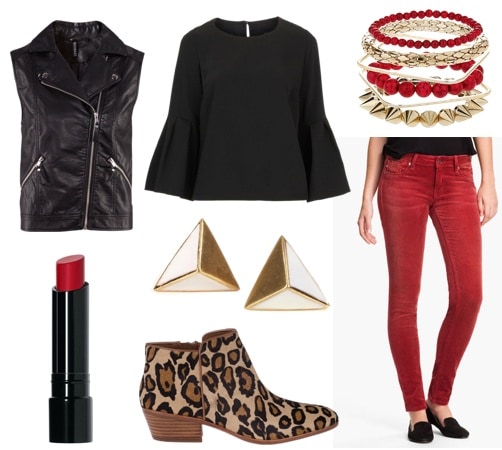 Product Information: Vest, Top, Bracelets, Pants, Boots, Earrings, Lipstick
Regardless of whether you're in a relationship or not, you don't see Valentine's Day as a time to get dressed up in pink and bows. Instead, you would much prefer to rock a trendy, edgy look – like a faux leather vest atop a bell sleeve top. A pair of velvet red skinnies add in a hint of that Valentine's Day aesthetic without making it too obvious. Some gold and red baubles and standout leopard print booties add that something extra. Finish with a swipe of red lipstick and voilà- you have yourself a Valentine's Day look that a lot less "little girl" and a lot more "badass".
What do you think?
What are your plans for Valentine's Day? What result did you get? What do you think of the outfit? Which of these outfits is your favorite? What do you plan to wear on Valentine's Day? Please let us know what you think by leaving a comment below?