This post may contain affiliate links, which means we may receive a commission if you purchase through our links. Please
read our full disclosure here
.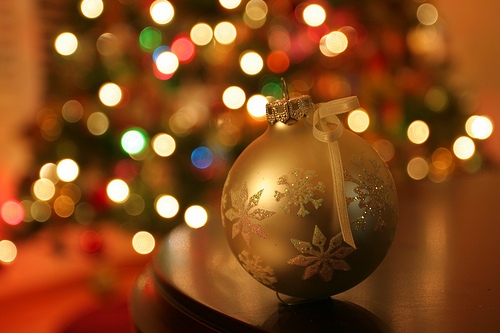 Between exams and the hustle and bustle of gift shopping, it's easy to lose inspiration for holiday outfits. However, CF is here to help!
Below, I've compiled two plus-size holiday outfits and a little bonus, which will hopefully inspire you to throw together some outfits that are both chic and filled with Christmas cheer. Scroll down to see the looks:
Outfit #1: The Most Famous Reindeer of All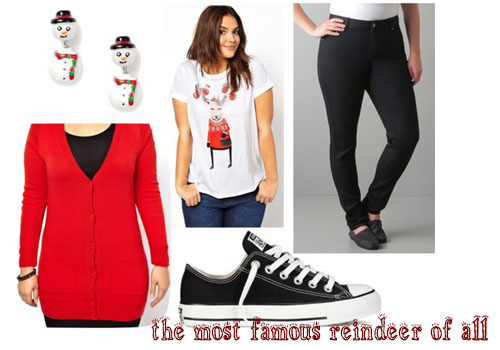 Shirt, Cardigan, Earrings, Sneakers, Jeans
Channel your inner Rudolph with this relaxed red-and-black outfit that is perfect for last-minute gift shopping.
Pair the adorable reindeer graphic t-shirt with a red cardigan and black skinny jeans – not only will you be comfortable as can be in the packed shopping malls, but you'll make others smile! Throw on a pair of holiday snowman earrings and you're good to go.
Outfit #2: All Wrapped Up in Red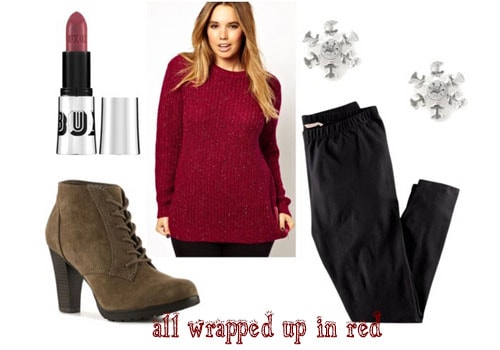 Sweater, Leggings, Booties, Lipstick, Earrings
I understand that dressing up in all your holiday glory is not for everyone, but just because you're not wearing a reindeer on your shirt doesn't mean you can't incorporate the holiday spirit into your outfit.
Pair a long red sweater with black leggings and lightgreen booties for a subtle yet seasonal look. Add some snowflake earrings for a Winter Wonderland-esque vibe, then paint your lips with Buxom's Hooligan lipstick to top it all off.
Bonus! Obligatory "Ugly" Christmas Sweaters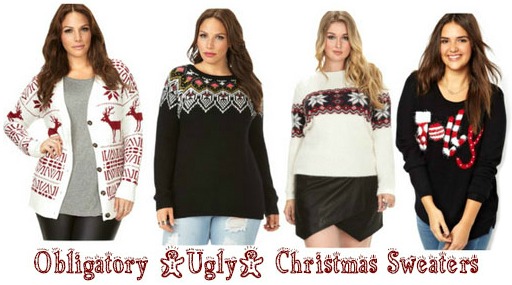 (L to R): Forever 21, Forever 21, Forever 21, ASOS
The holiday season isn't complete without "ugly "Christmas sweaters, right? Pictured above are some of my favorite plus-size picks!
What do you think?
Happy Holidays! Which of the outfits pictures above is your favorite? What are some of your go-to holiday outfits? Would you wear any of the "ugly" Christmas sweaters above? Let me know in the comments!