New York Fashion Week took place earlier this month, and the city streets were brimming with well-dressed models, bloggers, editors, and fashion insiders. Some fashion week street style looks can be kind of "out there", but a little outfit creativity is always appreciated around here.
While many of the street style outfits wouldn't be practical for the average college kid, I've recreated three of my favorite wearable, yet chic NYFW S/S '16 street style looks below. Check them out:
Look 1
This first look is put-together, yet trendy at the same time. Pair classic items, like a white mini skirt and a quilted handbag, with newer trends, like a cropped turtleneck and strappy sandals. The pieces balance each other out, creating a classy-cool vibe.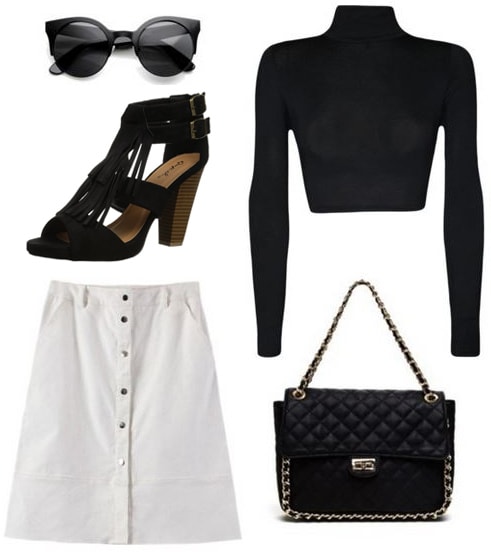 Products: Sunglasses, Shoes, Skirt, Turtleneck, Bag
Look 2
This look is all about the elongated silhouette. The midi skirt and heeled booties make the legs look long, while a turtleneck lengthens the neck. Maybe it's just because the model is tall, but there's something about this outfit as a whole that makes me want to stand up straighter. Pair this tall shape with statement earrings and a big collar necklace, and prepare your power pose.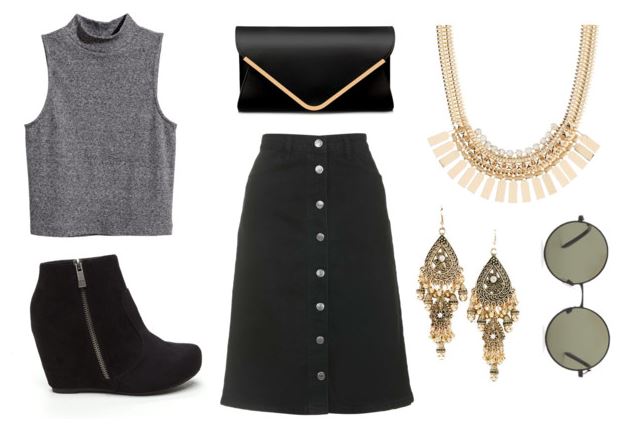 Products: Top, Shoes, Clutch, Skirt, Necklace, Earrings, Sunglasses
Look 3
The sheer white top is the focus of this last look. It's a chic and delicate piece that changes the entire feel of the outfit. Wear a simple crop top and denim skirt underneath. Top everything off with a bright cross-body bag.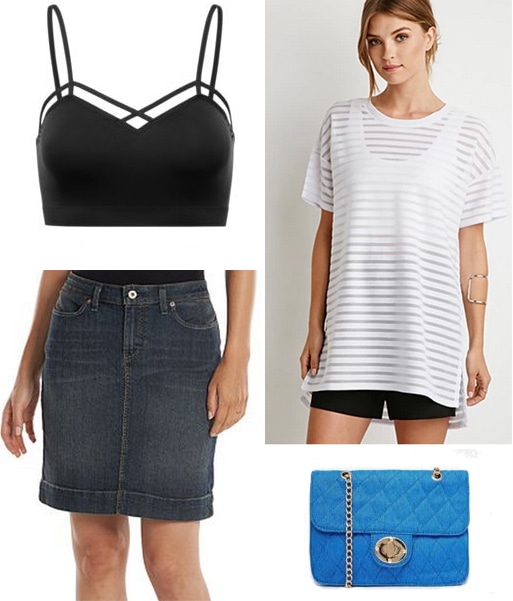 Products: Crop Top, Skirt, Sheer Top, Bag
What do you think?
Which of these outfits is your favorite? Do you look to NYFW street style for inspiration? Let me know in the comments section.