This post may contain affiliate links, which means we may receive a commission if you purchase through our links. Please
read our full disclosure here
.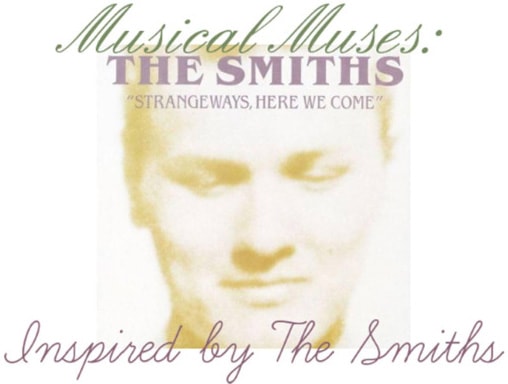 The Smiths have been hailed as one of the most important alternative rock bands to come out of England in the past few decades. With their everyman persona and heartfelt lyrics, The Smiths developed a cult following in the '80s that continues to this day.
Comprised of Morrissey, Johnny Marr, Andy Rourke, and Mike Joyce, the band only lasted until 1987, but created such enduring music during this short time that still inspires many musicians, artists, and writers decades later.
Outfit 1: "This Charming Man"

This first look is inspired by The Smiths' geek-chic side. Morrissey was certainly a big fan of the look: he often wore wire-rimmed glasses with chunky sweaters and button-down shirts. The band members liked to wear somewhat basic clothing that corresponded with their stripped-down musical style. Channel their image with a shirtdress and boyfriend cardigan, beaded necklace, and clogs perfect for upcoming fall weather.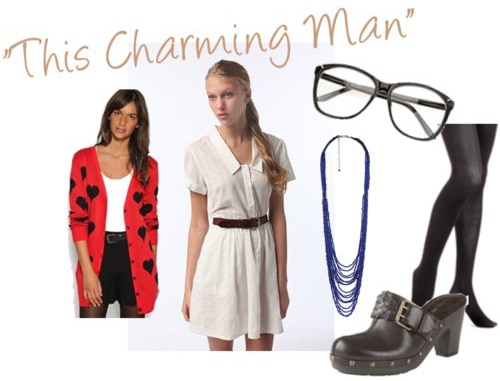 Product Information: Cardigan- Asos, Dress- Urban Outfitters, Necklace- Forever 21, Glasses- Urban Outfitters, Tights- Hue, Clogs- Payless.
Outfit 2: "What Difference Does It Make?"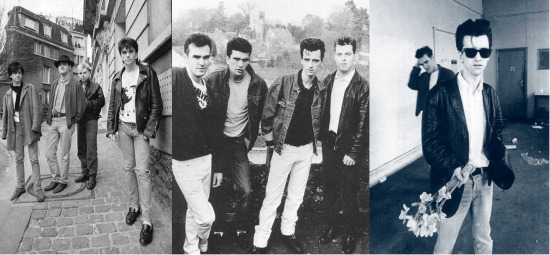 This next outfit is inspired by the band's grunge/punk image- ripped denim, leather jackets, slicked hair, and sunglasses all contributed to their look. They managed to be edgy and rebellious while singing emotional and sincere songs. To channel this aesthetic, layer studded, distressed accessories over a basic tee-and-jeans combo and top it all off with a leather jacket for a classically cool feel.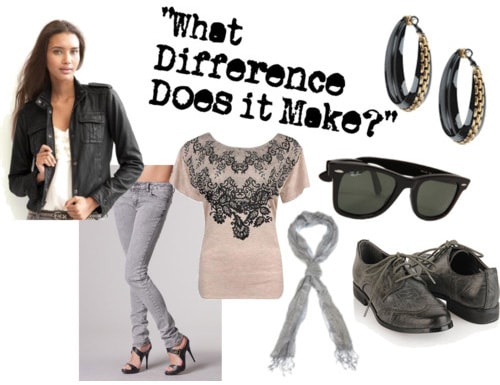 Product Information: Jacket- Banana Republic, Jeans- Akira Chicago, Shirt- Forever 21, Scarf- Miss Selfridge, Earrings- Forever 21, Sunglasses- Ray-Ban, Shoes- Forever 21.
Outfit 3: "How Soon is Now?"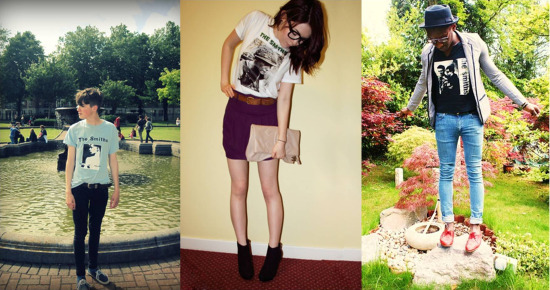 The fashion blogosphere could care less whether The Smiths have been broken up for over 20 years- the band's T-shirts are more popular now than ever. There are scores of unique shirts featuring the band's album art available on eBay. Snag one of those tops and pair it with high-waisted floral shorts, Keds, and kitsch jewelry, like a watch necklace.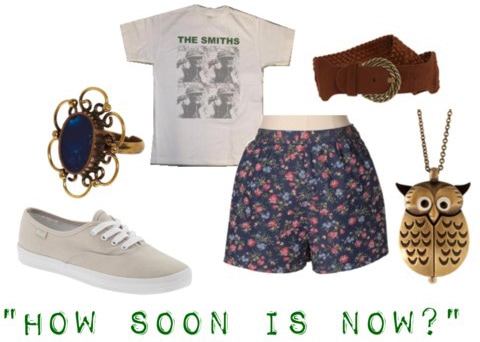 Product Information: Ring- Modcloth, Sneakers- Piperlime, T-Shirt- Ebay, Shorts- ShopRuche, Belt- Modcloth, "How Soon is Owl" Necklace- Modcloth.
Do you love The Smiths?
Watch this video!
"How Soon Is Now?"– The Smiths originally hated this unauthorized music video made by their record label. However, the moody, duotone images featuring the band playing and a girl dancing increased the band's popularity in the U.S. and made the song a hit single with the college-aged crowd.
Listen to these songs!
There Is a Light That Never Goes Out– One of The Smiths' most famous songs, it featured their usual depressed characters, and some even say it was inspired by one of Morrissey's idols, James Dean. The best thing about the song, though, is its message about enduring love.
Girlfriend in a Coma– This song is short and sweet, mixing a beautiful melody with ironic, ambiguous lyrics.
Ask– One of their more poppy and upbeat songs, "Ask" has a catchy tune and vocals.
Since The Smiths broke up in 1987, many band members have launched solo careers, and Morrissey and Marr both insist the band will never reunite. But if you want a taste of The Smiths today, Morrissey's website states that he and his band will soon announce a 2010 tour, or you can buy some of these other Smiths-inspired items for your closet: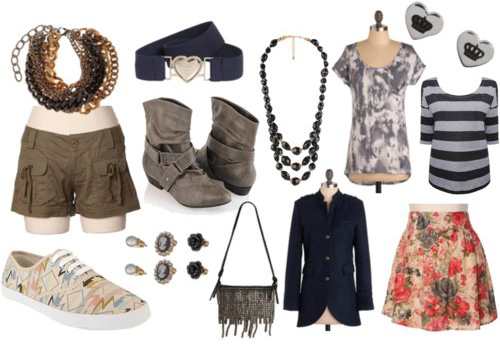 Product Information: Bracelet- Modcloth, Shorts- ShopRuche, Sneakers- Urban Outfitters, Belt- Modcloth, Boots- Forever 21, Earrings- Topshop, Purse- Forever 21, Jacket- Modcloth, Necklace- Forever 21, Shirt- Modcloth, Earrings- Zappos, Striped Shirt- Forever 21, Skirt- ShopRuche.
What do you think?
Are you a fan of The Smiths? How do you use music as fashion inspiration? What music artists would you like to see in a future post? Let me know with a comment!