This post may contain affiliate links, which means we may receive a commission if you purchase through our links. Please
read our full disclosure here
.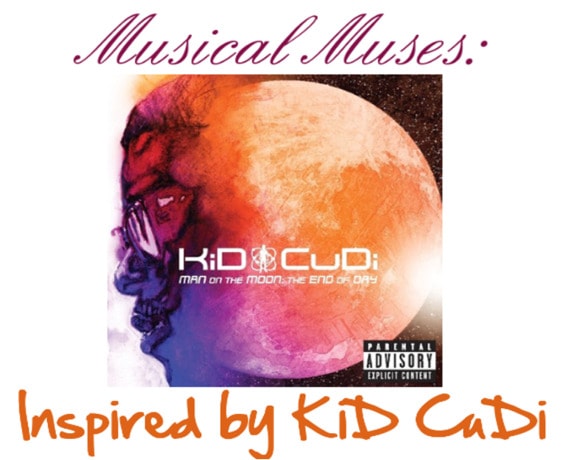 Scott Ramon Seguro Mescudi, or Kid Cudi, as he is known on stage, burst onto the rap scene in 2008 with the debut of his first mixtape, A Kid Named Cudi. Since then, the Cleveland native has collaborated with Kanye West, Common, Jay-Z, MGMT, and Ratatat, among other music greats. Kid Cudi always delivers stunning performances in style.
If you would like to add a bit of Kid Cudi's look to your own, or just need some fun fashion inspiration (and some new tracks for your iPod), read on!
Outfit 1: "Erase Me"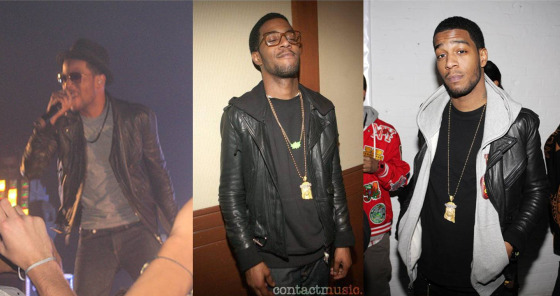 This first look is inspired by Kid Cudi's love of leather. He regularly sports a leather jacket over hoodies and tees, and dresses his look up with gold jewelry for an extra dose of cool.
When looking for a leather (or faux leather!) jacket of your very own, don't be afraid to scour the mens racks! I love the jacket below because of its ribbed cuffs and relaxed fit; it'd be perfect for layering in the fall! Just add a hoodie, tank, dark jeans, and geek-chic accessories like leopard-print oxford booties and wire-rimmed glasses to complete the Cudi aesthetic.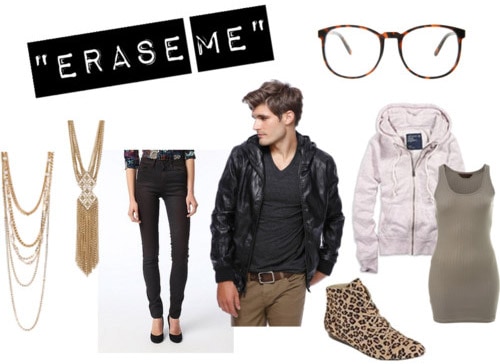 Product Information: Necklaces- Forever 21, 2, Jeans- Urban Outfitters, Jacket- Forever 21, Glasses- Asos, Hoodie- American Eagle, Tank- Miss Selfridge, Shoes- Urban Outfitters.
Outfit 2 : "Up Up & Away"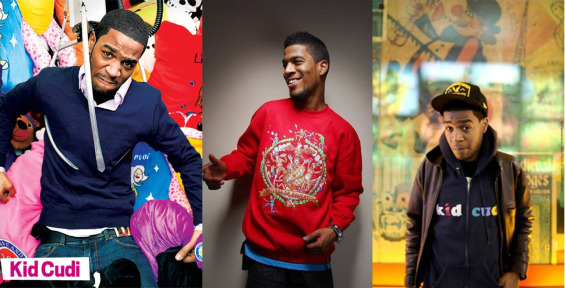 This outfit captures Kid Cudi's smart and colorful outfit choices. He loves to take basics like classic button-downs and sweaters and add his own fun touches to make them interesting.
Add style in layers by starting with a patterned button-down tunic paired with a white pullover and neutral jacket. Stack on a few bangles, a statement necklace, shiny leggings, and one of fall's hottest trends – over-the-knee boots – for a look that is perfect for class or rocking the stage.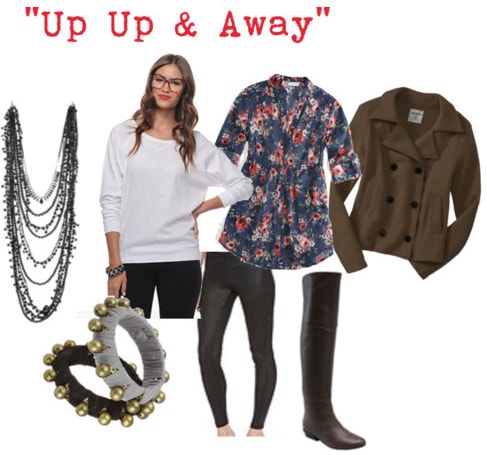 Product Information: Necklace- Topshop, Bracelets- Topshop, Sweater- Forever 21, Leggings- Forever 21, Shirt- PacSun, Jacket- Old Navy, Boots- Nordstrom.
Outfit 3 : "Day 'n' Night"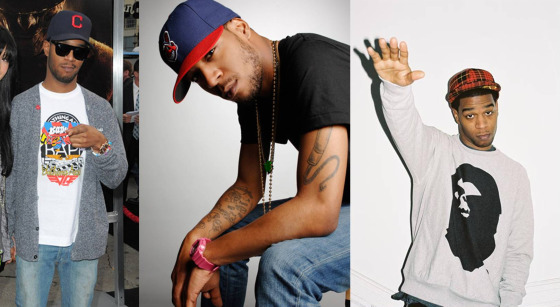 One of Kid Cudi's signature looks is a tee or sweater paired with a bright baseball cap. He keeps things fresh and fun with chunky plastic watches, plaid fabrics, and cool graphic shirts.
If you want to add a little hip-hop to your jeans-and-tee ensemble, pair a graphic sweater and/or cardigan with colorful kicks, a bold watch, and your favorite team's hat.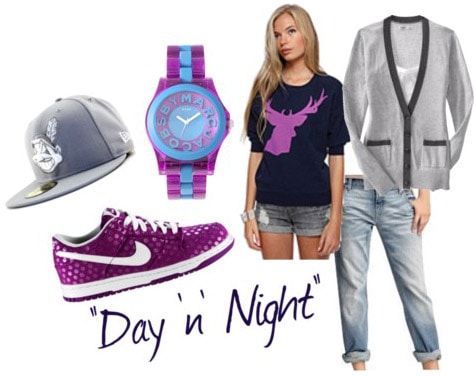 Product Information: Hat- Lids, Sneakers- Nike, Watch- Asos, Sweater- Forever 21, Cardigan- Old Navy, Jeans- Gap.
Can't get enough of Kid Cudi?
Watch this video!
"Day 'N' Night" – This video shows Kid Cudi walking through a town, and combines the footage with cool cartoon overlays.
Listen to these songs!
"Erase Me" (Featuring Kanye West) – I can't get this catchy new single out of my head!
"Make Her Say" (Featuring Kanye West and Common) – With an acoustic sample of Lady Gaga's "Poker Face", this song was nominated for Best Rap Performance By a Duo or Group at the Grammys.
"Pursuit of Happiness (Nightmare)" (Featuring MGMT and Ratatat) – This upbeat song is a great mix of hip-hop and pop, perfect for fans of both!
Check out Kid Cudi's website for more information, and stay tuned for his next album, Man on the Moon II: The Legend of Mr. Rager, due out November 9th. While you're waiting, here are some more pieces inspired by the rapper!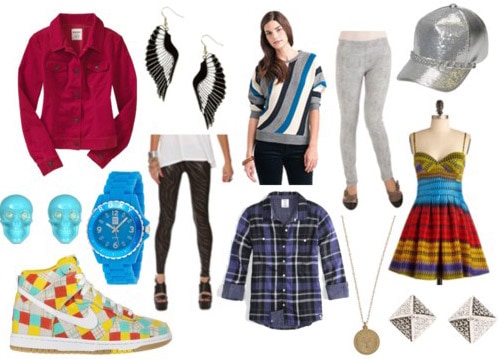 Product Information: Jacket- Old Navy, Skull Earrings- Tarina Tarantino, Sneakers- Nike, Watch- Endless, Leggings- Forever 21, Earrings- Topshop, Sweater- Forever 21, Shirt- PacSun, Necklace- Forever 21, Earrings- Zappos, Dress- Modcloth, Hat- Yes Style, Jeggings- Modcloth.
What do you think?
Are you a fan of Kid Cudi's music or style? How do you use music as fashion inspiration? What artists would you like to see featured in a future post? Let me know in the comments!