This Grammy Award winning singer-songwriter is best known for her vocals on Zedd's dance hit "Clarity", but now Foxes is really showing her talent with her latest album "All I Need", available this week. She's also made a name for herself by collaborating with electronic music pioneer Giorgio Moroder and starring in Adidas and H&M campaigns.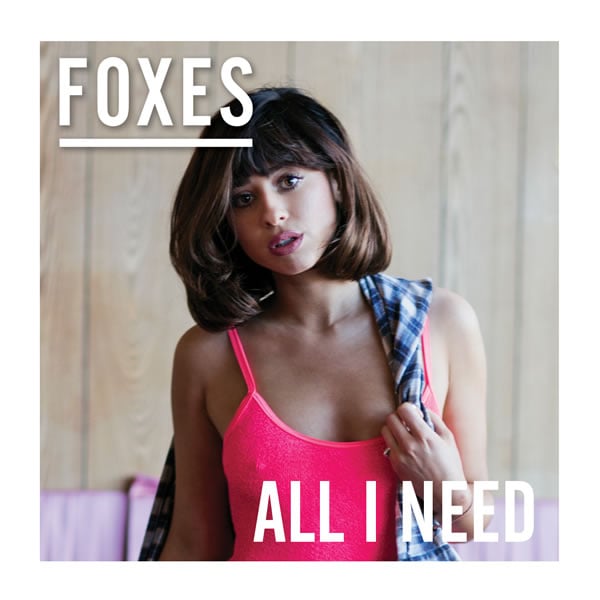 Foxes' music is best described as synth pop that features strong vocals, electronic melodies and deep lyrics. All the songs on All I Need describe the ups and down of relationships, which we can all relate to. The music is upbeat and makes you want to belt out the lyrics or get up and dance. It strikes a great balance between happy and sad.
Along with her wonderful music, Foxes is known for her style which is a blend of trendy, normcore and grunge fashion and takes inspiration from other artists like Björk and Cyndi Lauper.
The best time to listen to this album: getting ready for a night out with your girl friends.
Here are three outfits inspired by Foxes and her new album "All I Need":
Amazing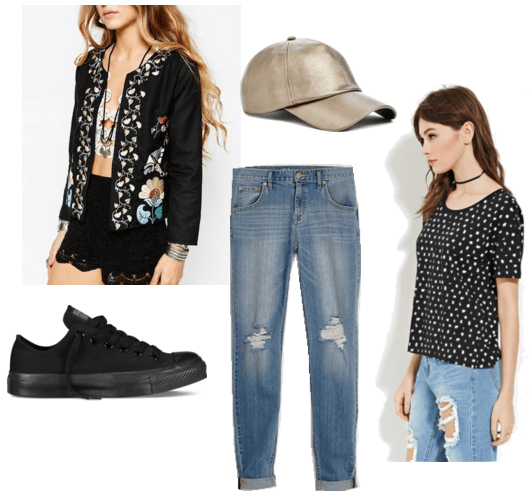 Products: Jacket, Hat, Tee, Jeans, Sneakers
This song is about taking a chance on something that could be amazing. Sometimes we get scared and don't take risks for fear of failure, but this song reminds you that that is no way to live your best life. (#livingmybestlife)
This outfit starts with cropped boyfriend jeans and a graphic tee as a base. The look is elevated by standout pieces like an embroidered jacket and a metallic leather cap that will definitely get you noticed. We finish the look with black monochrome sneakers.
Better Love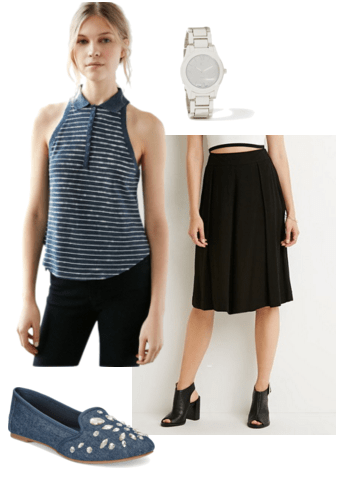 Products: Shirt, Watch, Culottes, Shoes
This song is great for two reasons: the chorus-like background vocals provided by Dan Smith of Bastille and the lyrics that balance melancholia and hope. The lyrics are about not justifying the bad times because of the good moments and wanting something better for yourself. Despite the somewhat sad themes of the song, the song is still really lively and great to dance to.
The culottes in this outfit are really cool because they kind of look like a skirt, but have the comfort of pants. Add a sleeveless polo shirt to complement the illusion of the pants for a preppy chic look. The embellished shoes match the top perfectly. Complete the look with a classic silver watch.
Wicked Love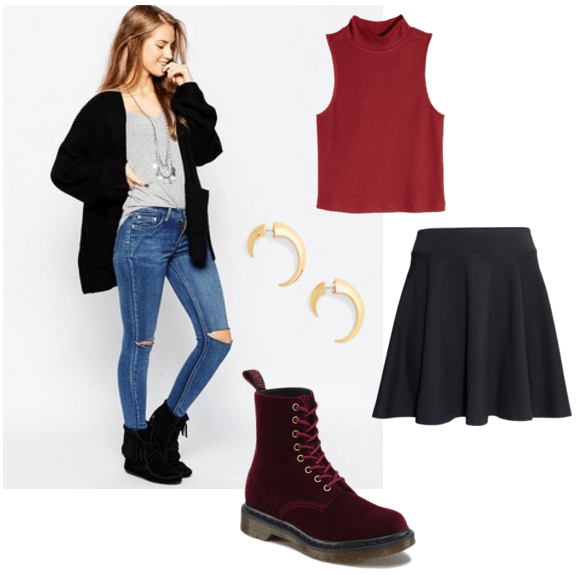 Products: Cardigan, Top, Earrings, Skirt, Boots
Love is many things and sometimes it's bittersweet. This song beautifully describes how difficult and alluring some relationships can be. It's easy to get caught up by this fast-paced song and its lifting instrumentals.
The main focus of this outfit is really the red suede boots that are both soft and tough. The crop top and the skater skirt play up the soft, sweet elements of the boots. The earrings are cool and edgy which adds to the boots as well. Finally, we have an oversized cardigan for warmth and comfort.
"All I Need" by Foxes is available this week. You can check out Foxes' music here.
What do you think?
Do you like Foxes' music or her style more? What music do you like? Which artist do you think has the best style? Let me know in the comments.