Daughter is a British indie folk band whose members include Elena Tonra, Igor Haefeli, and Remi Aguilella. The band formed in 2010 and since then they have released one album and two EPs. Their newest album "Not to Disappear" was just released yesterday, January 15th.
The music on "Not to Disappear" is captivating and soothing. The album progresses from soft, sweet songs to tracks with quicker tempos and more complex melodies. The lilting melodies and percussive rhythm create a hypnotic listening experience from beginning to end.
The best time to listen to this album: When you want some time to yourself to think and relax.
Here are three outfits inspired by songs on the album "Not to Disappear" by Daughter:
"How"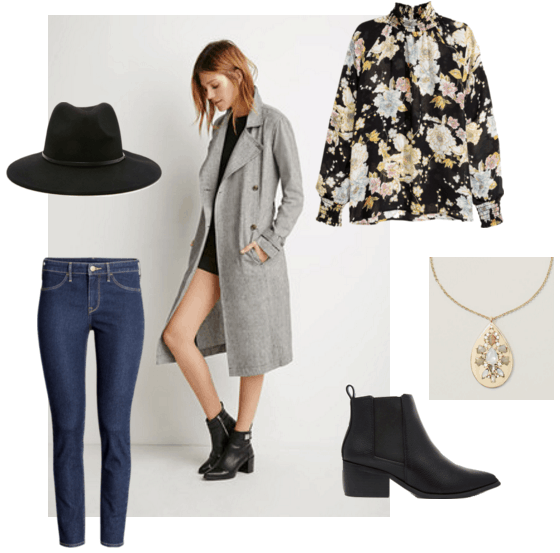 Products: Hat, Coat, Blouse, Necklace, Boots, Jeans
This song is sweet and sad. The lyrics relate to a universal truth about wanting what you can't have. They act as a gentle reminder that is okay to be sad sometimes.
This outfit features soft, muted colors to reflect the mood of the song. Blue jeans and chelsea boots create a simple base to build upon. The high-collared blouse has a look of beauty and chaos which works well with the themes of the song. Additions like a pendant necklace and a fedora tie the look together.
"No Care"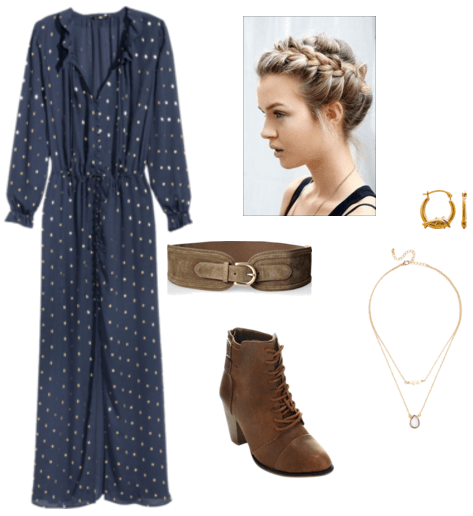 Products: Dress, Belt, Earrings, Necklace, Booties
Our next song is "No Care," a track with a steady and quick percussive tempo running through it like a current. The verses indicate a troubling past, while the chorus repetitively insists that the singer does not care about those things anymore and has risen above those negative events to face the world head-on.
This chiffon maxi dress mirror's the song's go-with-the-flow vibe. The belt helps to cinch and accentuate the waist amidst the loose fabric. Booties with a rustic feel add to the indie folk look, while delicate jewelry provides the finishing details for the outfit. Also, a crown braid would look great with this ensemble!
"Fossa"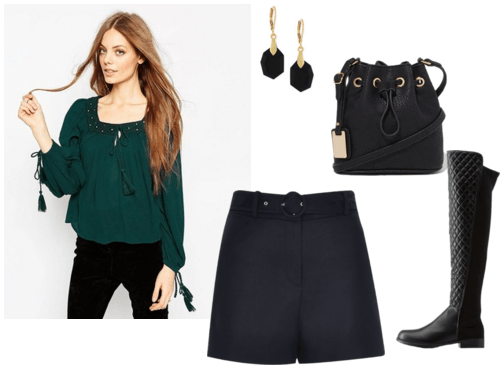 Products: Blouse, Earrings, Bag, Boots, Shorts
This song is about introspection and dealing with emotions that demand to be felt. It starts off nice and slow, then the tempo picks up. The melody beautifully emphasizes the meaning the lyrics hold.
An embroidered blouse has mirrored embellishments on its neckline, which makes it ideal for wearing while self-reflecting. To complement the emerald green blouse, we have navy blue high-waisted shorts. Over-the-knee boots bring balance to the structure of the outfit. Drop earrings and a bucket crossbody bag finish off the ensemble.
What do you think?
What music do you listen to when you feel sad? Do you have suggestions on any music I should feature next? Let me know in the comments!