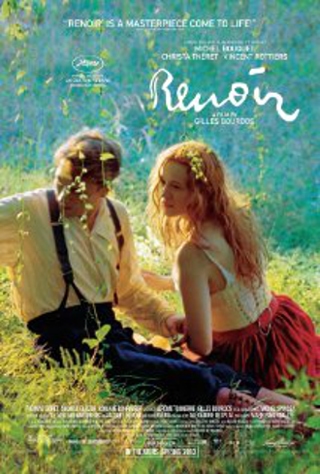 Official Movie Poster
Set in the early 20th century, Renoir is a French film based on the later years of the famous painter Pierre-Auguste Renoir. While the movie takes inspiration from Renoir's life, it centers around one of his models, Andrée Heuschling, played by Christa Theret. The film captures Andrée's story as she inspires Renoir with his paintings, as well as Renoir's son, Jean, and his journey towards finding himself.
This post (requested by CF reader Leigh!) will focus on the main character, Andrée Heuschling, and her very elegant style. Many of her outfits included very light and loose pieces, which makes them comfortable for everyday wear in the spring and summer. Scroll down to see three looks based on ensembles from the film Renoir:
Movie Poster Outfit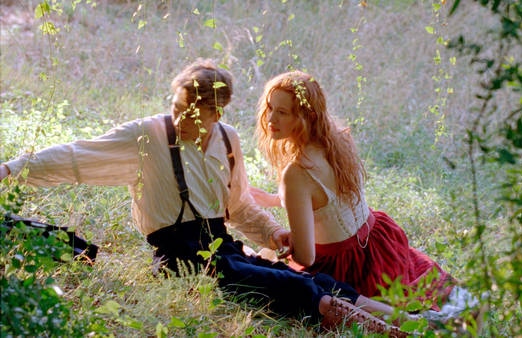 Official Promotional Image
This first look is inspired by the outfit Andrée wore on the movie poster. The ensemble is very simple and vintage-inspired, which makes it an effortlessly chic everyday look. This outfit is ideal for those who like vintage clothing, but a few adjustments can be made to modernize it.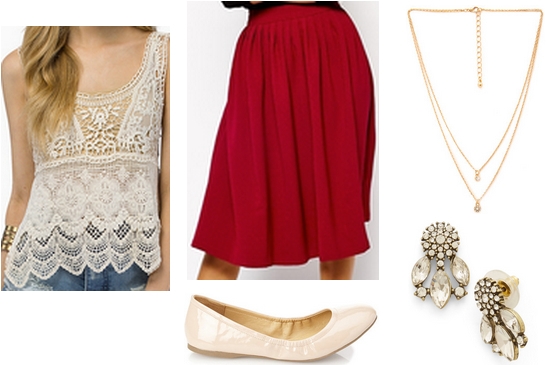 Top, Skirt, Flats, Necklace, Earrings
Start by tucking a crochet white tank into a flowy red skirt. For a more vintage look, go for a midi skirt. If you want to go more modern, replace the midi skirt with a red skater skirt. Accessorize with a dainty pendant necklace and a pair of dangly or stud earrings. Finish with a pair white or neutral-colored flats or heels.
Flower Top and Orange Skirt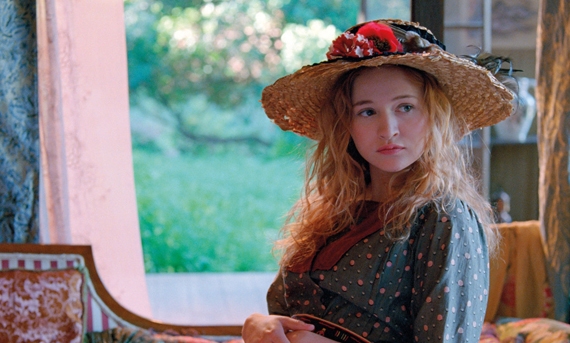 Official Promotional Image
This next outfit involves mixing patterns and colors that are not often worn together. Even though you may not think about pairing these pieces together, the colors in this outfit are muted, so they don't clash. The resulting ensemble is unique and ultra-stylish.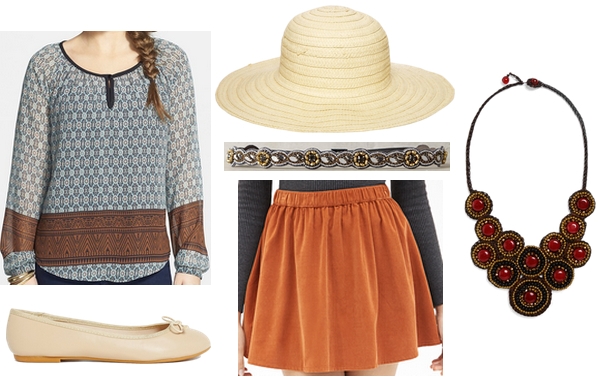 Blouse, Flats, Hat, Belt, Skirt, Necklace
To recreate this look, start with a patterned green or gray blouse. To imitate the red detailing on Andrée's top, wear a red statement necklace. Next, tuck the blouse into a burnt orange skater skirt. Replicate the patterned waistband on the skirt of the original look by wearing a jeweled belt around this skirt. Slip on a pair of neutral ballet flats, and don't forget the fabulous straw hat!
Cream on Cream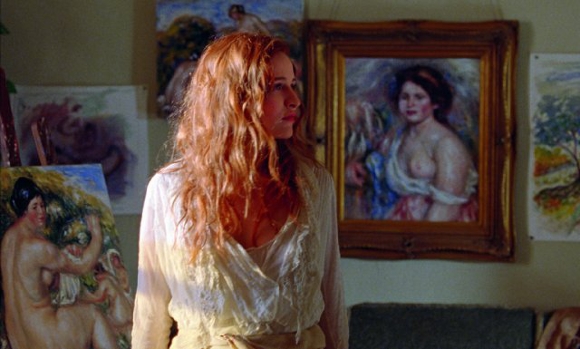 Official Promotional Image
While the previous outfits included more colorful pieces, this final look is more monochromatic. However, the various textures add plenty of visual interest. In fact, this gorgeous detailing makes the ensemble perfect for occasions where you need to be a little dressed up without looking overdone.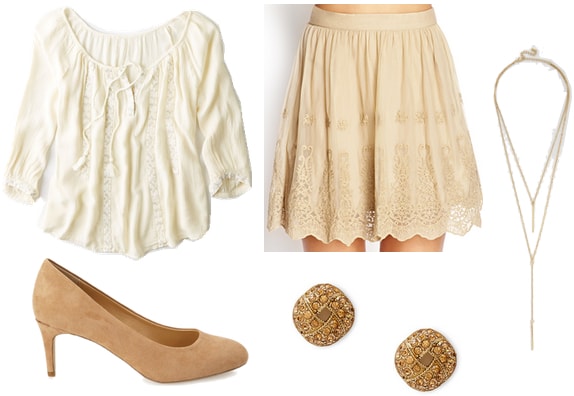 Top, Skirt, Shoes, Earrings, Necklace
Start with a flowy white or cream-colored top with lace detailing. While Andrée wore a longer skirt in the film, tuck the top into a shorter cream skirt with lace detailing for a more wearable look. Accessorize with gold stud earrings and gold pendant necklace. Even though Andrée's outfit didn't include a necklace, we think it complements the rest of this look perfectly.
What are your thoughts?
Have you seen Renoir? What do you think of the film and the outfits shown above? What movies would you like to see in future Movie Inspiration posts? Please leave your thoughts in a comment below!