This post may contain affiliate links, which means we may receive a commission if you purchase through our links. Please
read our full disclosure here
.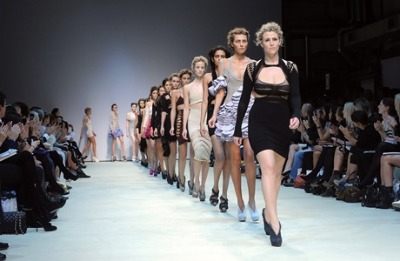 With New York Fashion Week almost behind us and fashion weeks from all around the world soon to come, we're officially in the midst of fashion mania. After spending the past seven days glued to my computer screen, checking out all the NYFW collections, it's safe to say that I'll be doing the same thing for the next few weeks – I can't wait to see the looks that will be presented elsewhere in the world!
But aside from all the amazing clothes at Fashion Week, I'm always most excited to see which models will be the lucky few chosen to don all these amazing creations. I've got my eye on a few girls in particular that are sure to be all over the runways in the upcoming weeks. These girls are not only drop-dead gorgeous, but have a definite sense of personality that shines through on and off the catwalks.
Before and after each show is when we get the best peek at the models' off-duty looks, and these three girls never fail to impress. In celebration of Fashion Weeks around the world, channel your inner model by trying some looks inspired by the street styles of top models Hanne Gaby Odiele, Hyoni Kang, and Jac.
Hanne Gaby Odiele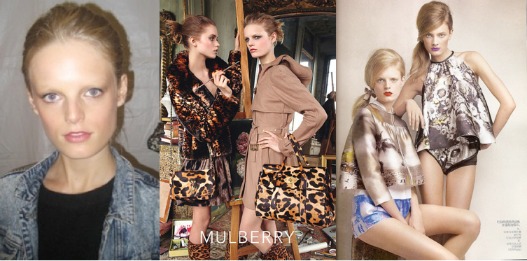 After debuting on a handful of major runways in 2005, Hanne Gaby Odiele has continued to be one of the most sought-after models for editorials, runway shows, and ad campaigns. At only 22 years old, this Belgium native is practically a veteran in the modeling game – she's been in virtually every fashion magazine in existence, from British Elle to Chinese Vogue to America's V.
Off the runway, Odiele's personal style has always been noteworthy, as well as continually documented and commented upon. Taking trends and making them distinctly her own, Odiele's interpretation of the styles she models are always intriguing. Though often a style chameleon, she does grunge better than most and this denim-on-denim look is an example that's equally stylish and easy to imitate.
The Look: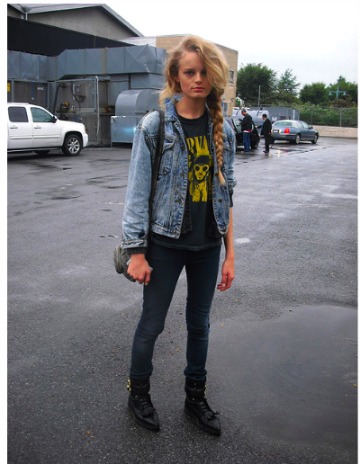 Odiele's outfit completely encompasses grunge, as every element just about screams '90s. Starting with basic black combat boots and a pair of dark-wash skinny jeans, the denim jacket and messy braid bring this outfit into eye-catching territory. Paired with a tee from the ultimate grunge band, Nirvana, Odiele demonstrates her clear knowledge of the era. For your own version of the look, practically any band shirt will work as long as it doesn't look too new or flashy.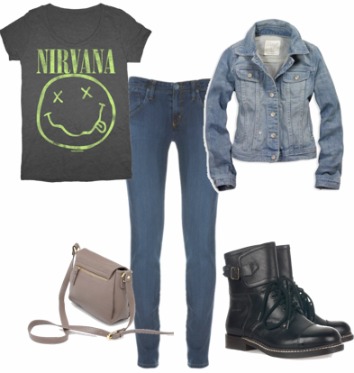 Shirt- Chaser LA, Jeans- Nobody Denim, Jacket- American Eagle, Bag- Whipstitch , Boots- See by Chloe
Hyoni Kang

Success was inevitable for Hyoni Kang – after all, she did win Ford's Supermodel of the World contest in 2008. After receiving that enviable accolade, Kang's career took off and now she's a favorite at shows like 3.1 phillip lim and DKNY, a brand that she has consistently worked with in ad campaigns as well. Notably, Kang, who was born in South Korea, is one of the most successful Asian models in the industry and has been featured and mentioned in numerous articles concerning diversity within the fashion world.
Away from the professional lenses, Kang's style is definitely worth checking out. Her effortless cool-girl look is never fussy and mostly revolves around basics that anyone could find in her own closet. She's a true style inspiration.
The Look: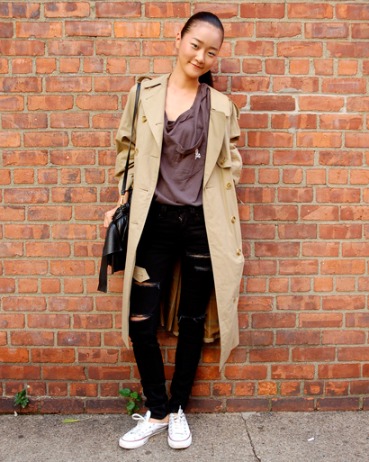 It's the perfect combination of the simplest items that make this outfit so stylish yet so attainable. Kang started out with a destroyed pair of black skinnies and some stark white sneakers, then added in an unexpected pop of color with her slouchy tee. A classic tan trench pulls the outfit together, but leaving it open and thrown to the sides keeps the look casual.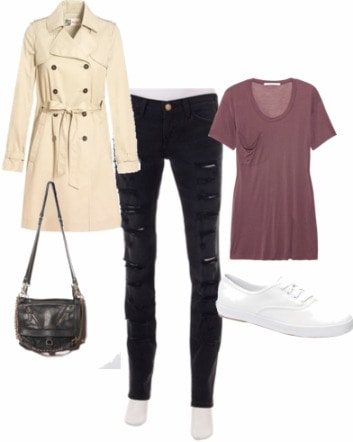 Jacket- ASOS, Jeans- Current/Elliott, Shirt- Kain, Bag- Urban Outfitters Sneakers- Keds
Jac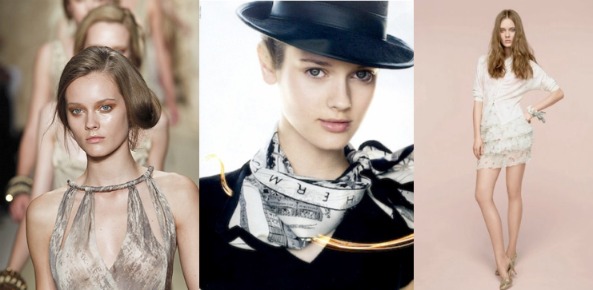 It's no secret that the modeling industry is always looking for younger and younger girls to sign. Jac, whose real name is Monika Jagaciak, clearly demonstrates that ideal – she was signed with IMG and appeared as the face of Hermes along with Daria Werbowy at a mere 13 years old. Now 17, the Polish native is considered a top model and major designers will undoubtedly be scrambling to cast her in their shows for the next few weeks.
Jac's street style is the epitome of "It girl" chic – it's often understated, always on trend, and definitely worth emulating.
The Look: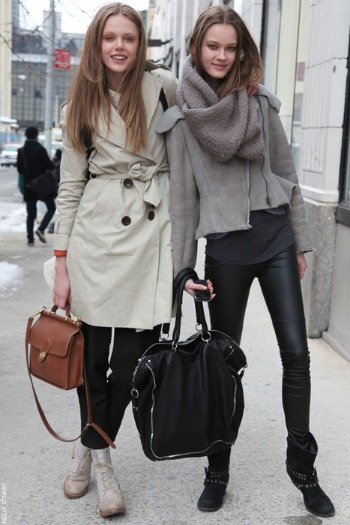 Appearing with model buddy Frida Gustavsson to her left, Jac is pictured here sporting leather leggings and studded ankle boots that are fashionable but still comfortable enough to run around from one show to the next in during Fashion Week. The layering on top is what really caught my attention, though, as Jac couples various shades of gray in differing textures to create a chic yet cozy look. The jacket has a surprising cut and cotton-like fabric, but the top half is practically hidden by a large infinity scarf that's keeping Jac all bundled up. Lastly, a giant tote big enough to fit in a day's worth of necessities is a requirement for any in-demand model.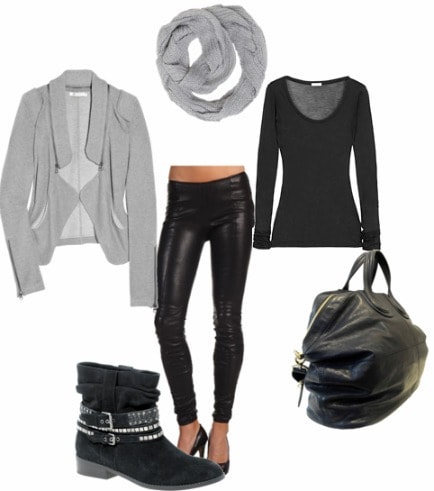 Jacket- Duffy Scarf- Modcloth Shirt- American Vintage Leggings-DSquared Bag- Givenchy Boots- DV by Dolce Vita
Thoughts?
Which model do you think has the best street style? Were there any faces you enjoyed seeing on the runways at NYFW? Are there any specific girls that you're hoping to see on and off the runways in the next couple weeks? Let me know!