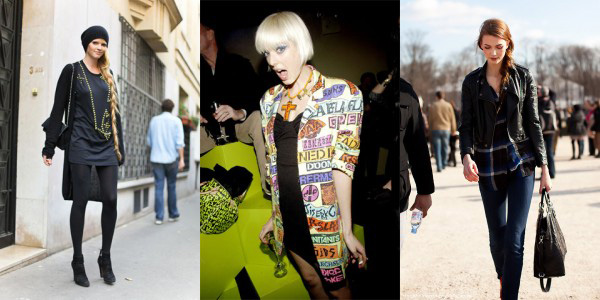 The phrase "model-off-duty" gets thrown around a lot in the fashion world. It refers to the casually-thrown-together look that most models adopt when they're not walking the runway in 6 inch heels or posing for a Vogue editorial spread.
With comfy basics like leggings and knit tops making up the majority of "model-off-duty" outfits, it's no wonder the look's popularity has became mainstream and even inspired designers like Alexander Wang. The only danger with the model-off-duty look is it can be easy to be lost in a sea of similarly-dressed girls. So, I've picked three models who always stand out from the pack: Lara Stone, Agyness Deyn, and Karlie Kloss. Learn how to get each girl's style with my tips below!
Lara Stone
This Dutch model is famous not only for Lauren Hutton-esque gap in her teeth but also for her great curves. The size 6 Lara has a body much more akin to 90s supermodels like Cindy Crawford than to the boyish figures of many current runway models. Off the runway, Lara is not afraid to show off her fantastic body in super-short dresses like this one.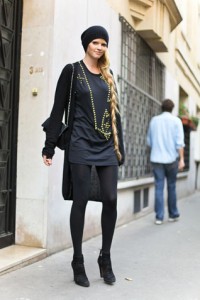 Outfit Inspired by Lara:
Take this all-black look into summer with a short sleeved tunic that will drape over your curves worn over leggings with a pair of rocker chic wedges.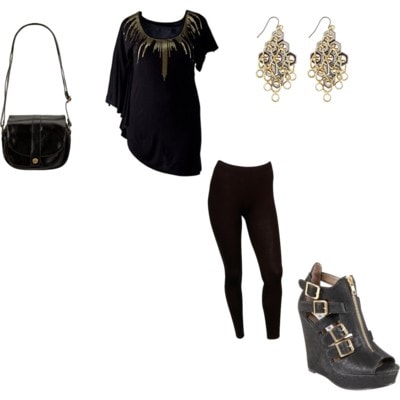 Product Information: Top- So Fabulous!, Leggings- Forever 21, Shoes- Steve Madden, Purse- Tillys, Earrings- Dereon
Agyness Deyn
I would venture to say Agyness is known more for her off-duty looks than for her modeling career. But with her pixie hair and androgynous appeal, it's obvious that Agyness' look has driven her career and not vice versa. You can always count on Agyness to look fantastic whether she's donning a quirky ensemble or elegant cocktail dress.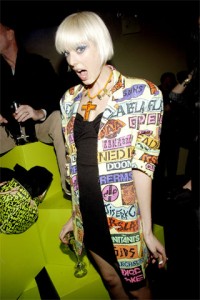 Outfit Inspired by Agyness:
I love the above look because it's both figure flattering and fun. Put together your own party-ready look with a printed dress and bright red accessories.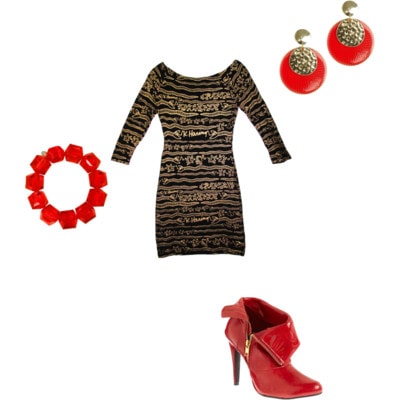 Product Information: Dress- Keith Haring, Shoes- ModCloth, Bracelet- Tarina Tarantino, Earrings- Debeham's
Karlie Kloss
Karlie is one of the most well-known All-American beauties on the modeling scene. Hailing from St. Louis, her style is homegrown and fresh, including plenty of denim and other hearty basics like plaid button-downs and leather jackets.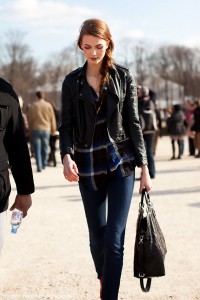 Outfit Inspired by Karlie:
Now that summer is upon us, swap in a great vest for your leather jacket and pair it with a plaid-button down and skinny jeans. And voila; you've got the American model-off-duty look nailed.
Product Information: Vest- Topshop, Shirt- Delia's, Jeans- American Eagle, Sandals- Delia's, Bag- YesStyle
What Do You Think?
Would you rather dress like the models on or off the runway? What model's off-duty style do you idolize? Tell us your thoughts by leaving a comment here.