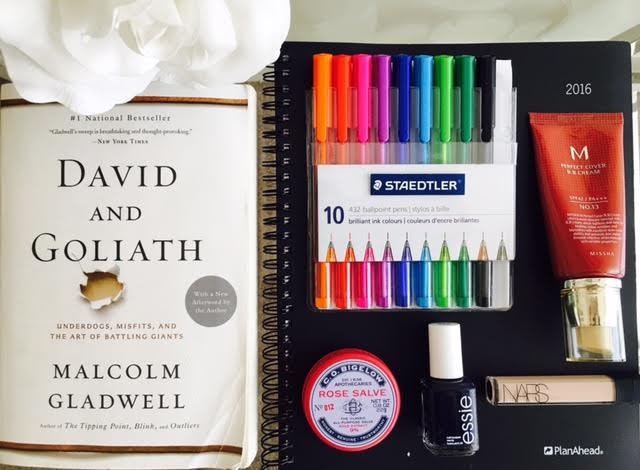 As an avid fashion and beauty blog reader, I get really excited for anything involving product reviews and recommendations. So I'm super excited to take over Monthly Favorites here at CF and share my favorite products with you.
Below are my favorite product picks from this month. In January, I invested in new beauty products and school supplies. Read on to check them out.
Beauty Faves: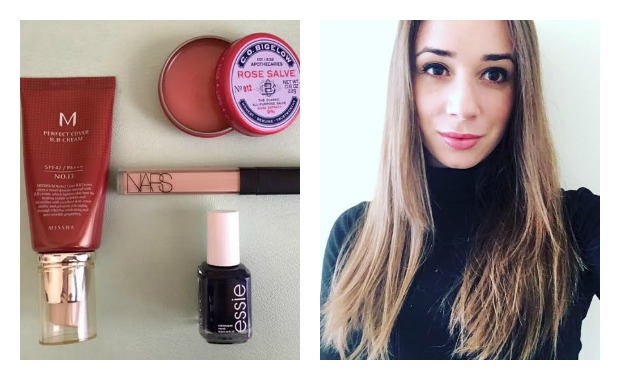 Missha Perfect Cover BB Cream: I heard all about this product last year but didn't get around to trying it until this past month. I finally know why it is Missha's best selling product. I had experimented with other BB creams, but never had much luck – I have oily skin, so for me many BB creams melt off or cause breakouts. This particular one feels and looks natural, yet covers imperfections and leaves my skin with a fresh, uniform appearance. Most importantly, it keeps my skin hydrated and oil-free without clogging my pores.
Nars Radiant Creamy Concealer: This is another product that I knew about but didn't acquire until late December. (I put a Sephora gift card from the holidays to good use!) I am so impressed with this! I had previously sworn by MAC's Pro Longwear Concealer, and this one is just as amazing. It illuminates and provides amazing long-lasting coverage without caking or crackling. I recently found out that there is a mini version, as well!
Rose Salve Lip Balm: A sweet coworker gave me this cult favorite lip balm and I'm obsessed. I've been applying it frequently, but secretly hoping that it will last forever. The tin can package is precious and the lip balm is deeply hydrating with a soft rose scent that quickly fills the air. In my #nofilter selfie, above, I've applied the BB cream, concealer, and lip balm…fresh and natural, right?
Essie "After School Boy Blazer" Polish: I'm a big fan of Essie nail polish and this is my new favorite shade. I love wearing darker colors on my nails in winter, and this shade is perfect. It's a dark blue, perfectly situated between navy and black. I like the fact that it has a very subtle blue tone, which makes it classic and appropriate for nearly all occasions.
Lifestyle Faves: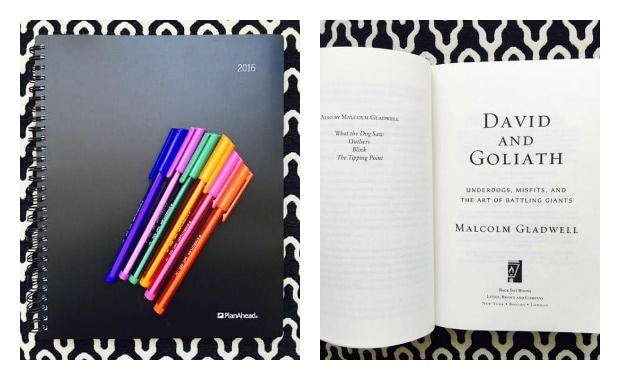 2016 Plan Ahead Planner: Time management is something I take seriously, so I rely heavily on a planner. I first purchased this Plan Ahead planner in September for the Fall semester, but unfortunately it only dated until December. I loved it so much that I purchased it again for 2016, which is why it is definitely a January favorite. It feels like a thin, weightless notebook and is designed very efficiently on the inside, with lots of room for writing. I always buy different planners, but this one is by far the best I've used in years! I also love to color code it with these fun pens, which I also use in class notes.
Malcolm Gladwell's "David And Goliath": Since I don't get to read very much for leisure during the semester, I seize the opportunity when I have time off. This winter break I picked up "David and Goliath," which I couldn't put down. The title threw me off at first but I soon realized that this book was full of stories about beating the odds, which were inspiring and invigorating!
Peanut Butter & Co. White Chocolate and Dark Chocolate Peanut Butters (not pictured): Lastly, in January I also tried both flavors of these peanut butters, which was my most memorable and beloved "culinary experience" of the month! They are SO GOOD. I'm stocking up on these for snacking this semester.
What do you think?
I'd love to know what you think about these products! Have you tried/liked/disliked any of them? What have you tried recently that you would recommend? Let me know in the comments!