This post may contain affiliate links, which means we may receive a commission if you purchase through our links. Please
read our full disclosure here
.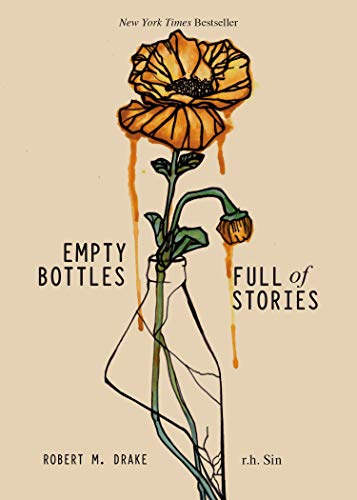 I wrote about Instagram poetry and fashion here before, and today I'm back at it again. This is because I just read — and adored — the collaboration book by Robert M. Drake and R.H Sin, Empty Bottles Full of Stories.
Drake and Sin are two of the most popular poets on Instagram right now, so it only makes sense that they would co-author a book. These two authors have distinctive writing styles and aesthetics, and their poems evoke different images and have different vibes. Together in the same book, they contrast wonderfully.
Every young woman should read Instagram poetry. It will expand your mind and teach you life lessons, all while you scroll through your feed. Oh, and it will give you fashion inspiration! Don't believe me? Below, I've created four summer outfits inspired by my favorite poems from Empty Bottles.
1. About you (Robert M. Drake)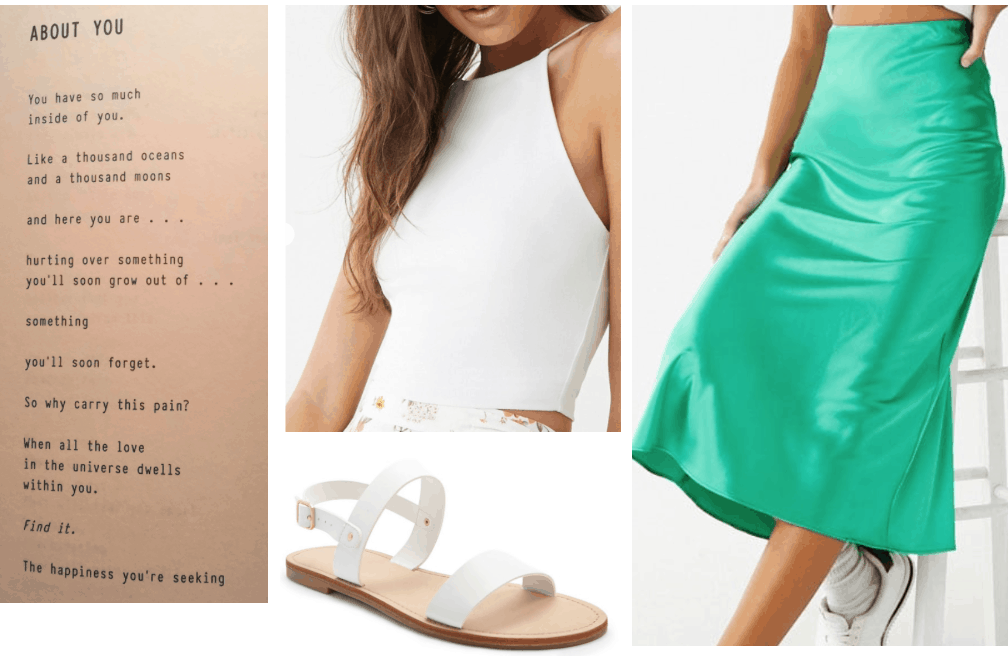 Products: Top – Forever 21, Sandals – Forever 21, Skirt – Forever 21
Reading this made me feel hopeful. It's a reminder that the pain we're feeling right now is temporary, whether we're grieving a relationship, a loved one, or a period of our lives. No matter how bleak things seem, it says, we will soon experience happiness again.
Reading this poem, I imagined a girl who decides to carry on through her dark times. This inspired me to create this simple summer outfit, which is composed of a super trendy satin maxi skirt, a white high neck top, and white sandals.
This look would be perfect for those times when you want to look put together without expending too much effort. Even better, it's sure to put a smile on your face!
2. Best Kind (Robert M. Drake)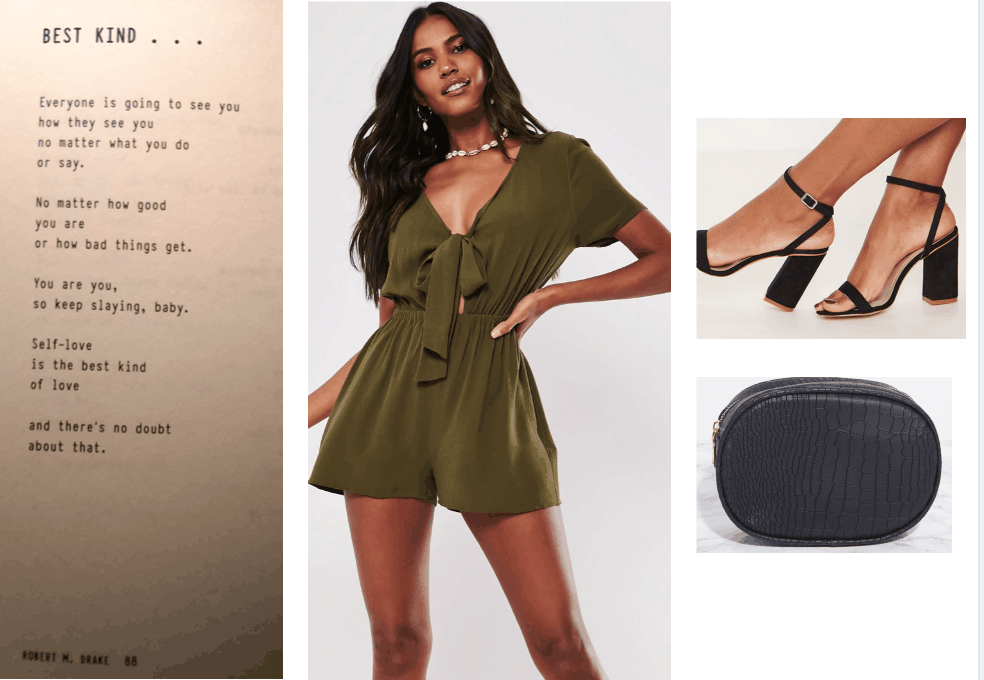 Products: Khaki Playsuit – Missguided, Bag – PrettyLittleThing, Heels – PrettyLittleThing
I love this poem because, to me, it celebrates all the strong women out there. It's a great reminder that all of us will be judged at some point regardless of what we do, so we might as well live our lives and love ourselves!
This poem inspired me to create a badass nighttime outfit. With simple heels and a clutch, this peekaboo romper is perfect for drinks or dinner.
3. New York a city being heard (R.H Sin)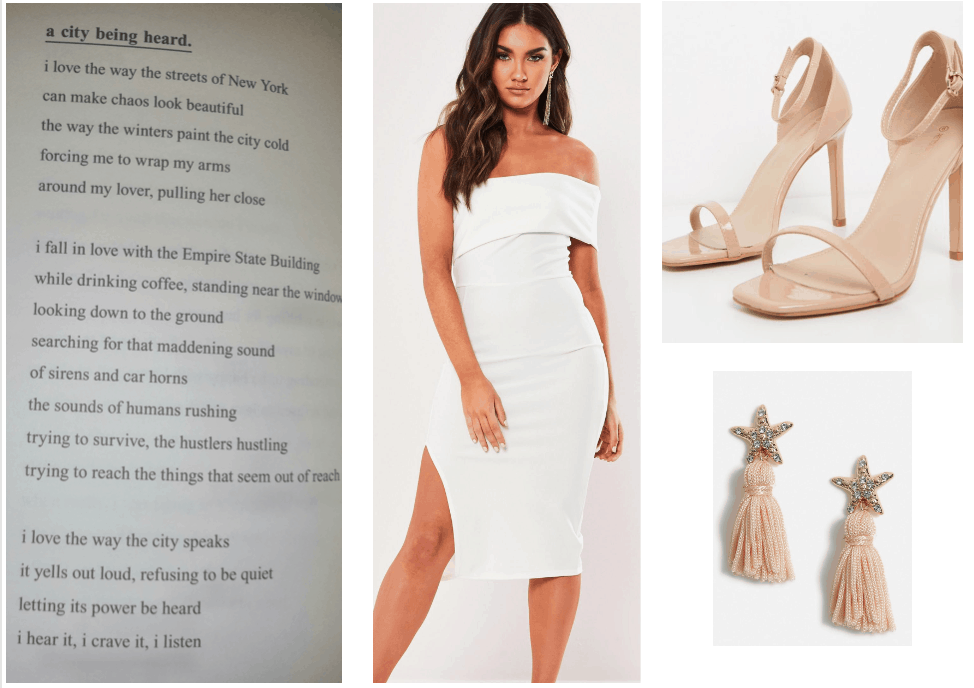 Products: Dress – Missguided, Earrings – Missguided, Heels – PrettyLittleThing
New York is a dream for so many people, and while I've never been there (hopefully one day!), I created an outfit that embodies my idea of the city that never sleeps.
I decided to go for a classy and elegant look with this white midi dress, nude heels, and star-shaped tassel earrings. This kind of vibe is what I envision when I think about New York fashionistas out in the summer.
4. 2/1 (R.H Sin)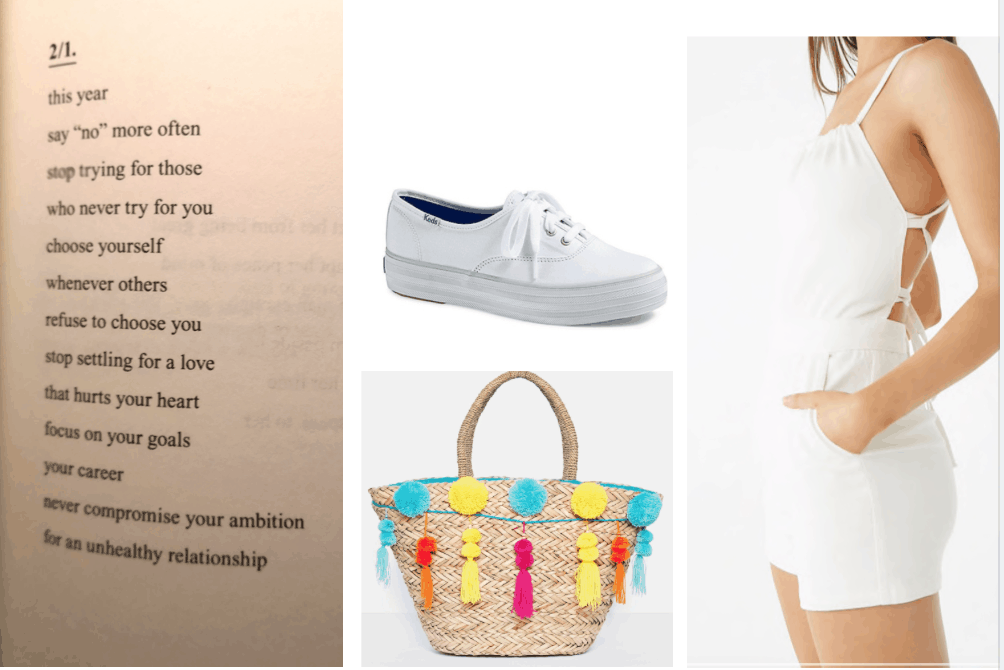 Products: Romper – Forever 21, Beach Bag – Missguided, Sneakers – Keds
This is a cute poem, but its message is the most important part. I wish I could share it with all of my friends. Everyone needs to hear it.
It's all too easy to get caught up in relationship or friendship drama, but this poem reminds us that sometimes we need to take a step back and focus on our happiness and our life goals. I feel this so deeply right now. Just another example of how Instagram poetry has changed my life for the better.
For this outfit, I went with a casual beach day look. I was imagining a girl who has no worries, and just wants to enjoy her summer to the fullest. With that in mind, I paired this cute white romper, classic white Keds, and beach bag.
What do you think of these Instagram Poetry outfits?
Which outfit do you like the most? Do you read Instagram poetry? Let me know in the comments below, I'd love to know!