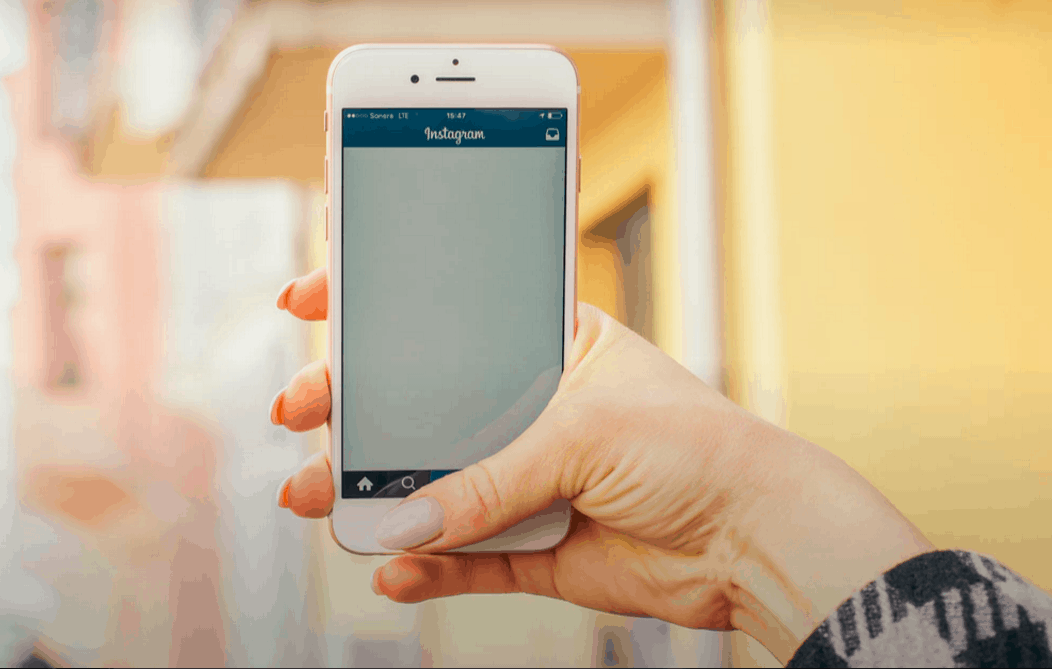 Instagram, Snapchat, or Tumblr – you name it. Filters have taken over image-based social media. If you always seem to favor certain filters for your selfies over others, it's probably because they were designed with your pictures in mind.
Let's explore the filter phenomenon and use it to inspire some style, shall we?
How Image Filters Work
First off, how exactly do filters make your selfies so Kardashian-esque?
Although Instagram coders spend a lot of time tuning undertones and saturation before releasing a filter, it's more than just playing around with colors. Sometimes the filter algorithm actually overlays an edited version of your picture over the original. Think: tracing a picture using more intense colors and increased contrast and then placing this over the landscape. Other times, the filter calculates curves and shadows to smooth out harsh features so you get perfect-looking skin. (Calculus is beauty, you guys.)
Filters have become popular for both the amateur snapper who's just trying to make her morning oatmeal look somewhat gourmet, and for the professional photographer with the huge DSLR around her neck. According to Yahoo Labs, filtered pictures are "21 percent more likely to be viewed and 45 percent more likely to be commented on" than unfiltered.
So, why do people pick certain filters, and which filters get the most likes? Filters are usually specifically designed for certain pictures, from portraits of people (let's be honest, they're going to be used for selfies) to water landscapes to architecture. This means that your favorite filter may be the one that has been made to accentuate your eye color and complement your skin tone.
As for which photos are most liked, here is a comprehensive list of the top "most-liked" filters in all different categories like selfies, nature, and food (my favorite!). Use this to your advantage.
Filter Fashion Inspo
Now that you a filter expert, let's move on to some outfits that will go perfectly with your favorite filters!
Valencia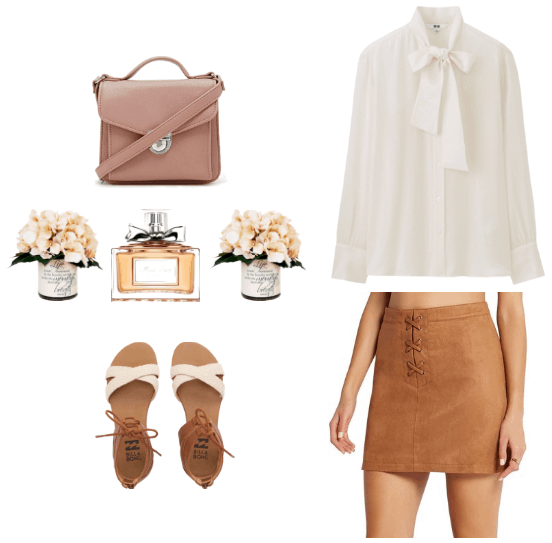 Products: Blouse | Skirt | Sandals | Purse
Valencia is a classic Instagram favorite and one of the most versatile filters around. It brightens the image slightly and adds a yellow tint.
Inspired by the vintage, romantic feel of Valencia, this outfit includes many muted, creamy hues. The top features an elegant bow-tie for a girly look. Tuck the front of the top into a brown suede skirt to accentuate your figure. Then slip on some leather sandals and a pink purse, and you are ready to go pick some flowers to go with your outfit!
Clarendon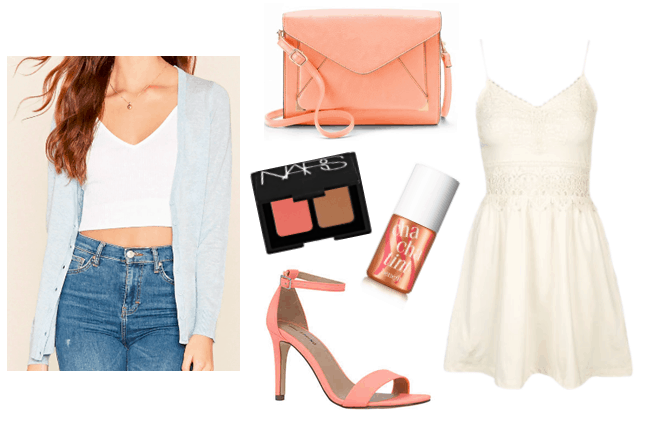 Products: Dress | Cardigan | Heels | Purse | NARS Blush & Bronzer | Lip Tint
Clarendon always ranks among the top 3 most popular Instagram filters. It brightens the light areas and darkens the dark areas in your picture to add a nice contrast. It also accentuates any color you have in your photo, making it awesome for romantic sunsets.
Just like the filter brightens up an image, this white lace sundress brightens up your look. Taking inspiration from the colors of the sunset, add a light blue cardigan for a little warmth in the later hours of the day. The coral heels, makeup, and purse draw from the beautiful orange hues in the sky as you watch the sun set (and snap a few pics, of course).
Inkwell
Products: Top | Pants | Booties | Purse
Inkwell is the classic black and white filter that translates all your color gradients into 50+ shades of grey. It works great for pictures of people and also adds a cool element to natural landscapes.
For this look, I naturally used a palette of black and white. These cropped pinstripe pants lend a relaxed feel to a crisp, professional-casual look. Pair them with this white lace top and some black open-toe booties. Throw your hair up into a piece-y ponytail, and add this quilted black cross-body bag before heading out for shopping and brunch with the girls.
What is your favorite Instagram filter?
Do you use filters to edit your pictures? What are your tips to taking the perfect selfie? Let me know in the comments below!