This post may contain affiliate links, which means we may receive a commission if you purchase through our links. Please
read our full disclosure here
.
We're getting nearer and nearer to Halloween – or second Christmas if you're as into it as I am – and you've probably already got your costume.
So, rather than trying to come up with some unexpected Halloween costumes (because let's face it, we've all tried to come up with something fun and original and ended up being a cat), I've gone for a more backwards route.
Halloween costumes can border on the expensive front if you opt to buy rather than DIY, so, with the help of Google's Frightgeist (like we mentioned earlier, it's a website that lists the most popular Halloween costumes in every state), I've chosen some of the most popular costumes of 2016 and showed you how to re-use your Halloween costume for everyday outfits.
Who knew your Halloween costume could lend itself to such a cute outfit, without looking as if you've got all your months mixed up?
1. Harley Quinn
There's no way to write about Halloween this year without mentioning Suicide Squad's Harley Quinn. As we mentioned in our last blog post, she's the most popular costume this year. So, if you've got Harley's "Daddy's Lil Monster" top and her super short shorts hanging in your wardrobe, waiting for the 31st, fear no more.
Now, I'll admit, the thought of even trying on the shorts that this costume involves fills me with intense fear, so I've stuck with her shirt. Pair it with jeans, some lace up flats and a holographic bag to dress it down. At the end of the day, it's just a slogan t shirt. You can always Bring a bit of Harley to your everyday with a red lip.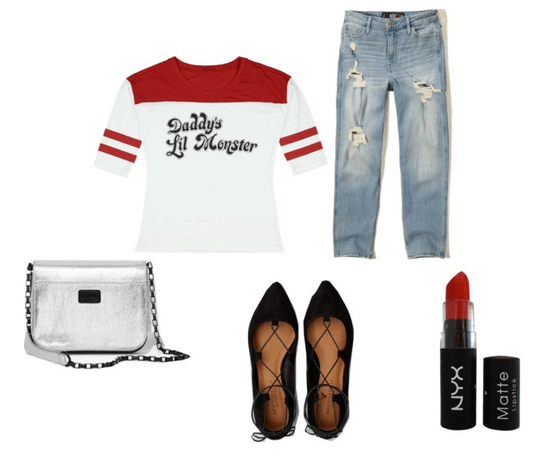 Products: Top, Jeans, Bag, Shoes, Lipstick
2. Mermaid
The 11th most popular costume in America is the humble mermaid. Perhaps this is down to the upcoming Splash remake with Channing Tatum?
I'm afraid I can't help you re-wear your mermaid tail, but your shell bra can definitely be given a new lease of life. Layer it under a sheer t-shirt for your next night out, for an unexpected throwback to Halloween all year 'round.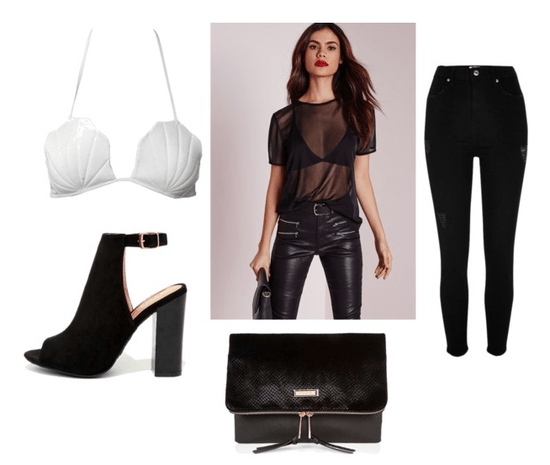 Products: Bra, Top, Jeans, Shoes, Bag
3. Cheerleader
Cheerleaders can be a really easy costume, especially if you actually are one! If not, and you've bought a costume, skater skirts are extremely wearable and give a cute, preppy feel to an outfit.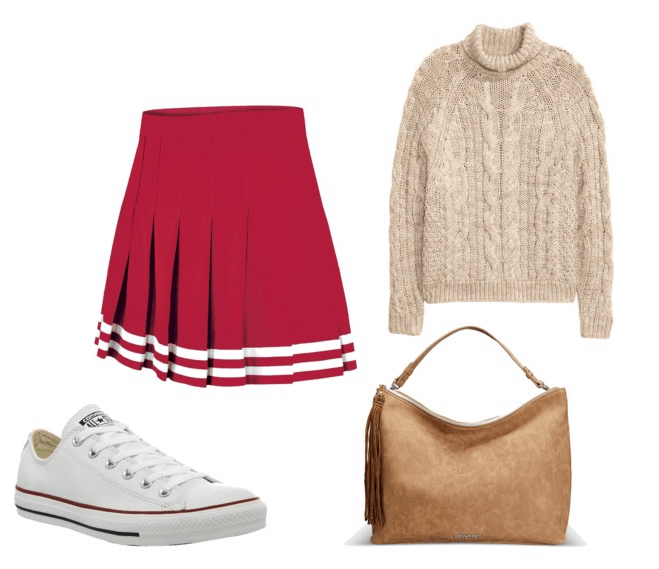 Products: Skirt, Shoes, Bag, Sweater
What do you think?
What are you going as this Halloween? Do you like these looks? Do you usually DIY or your costumes or buy them? Let me know in the comments!