This post may contain affiliate links, which means we may receive a commission if you purchase through our links. Please
read our full disclosure here
.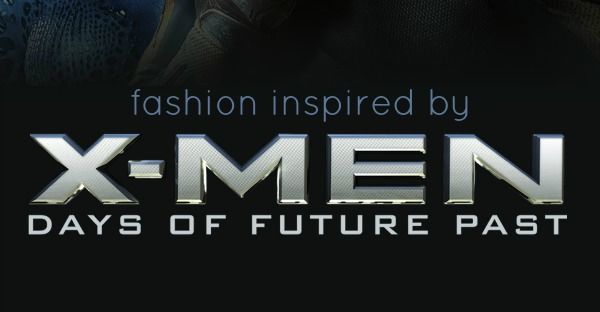 The last X-Men movie I saw was X2 back in 2003, so when I caught a showing of X-Men: Days of Future Past earlier this week, I was worried I wouldn't be able to follow the story. Better CGI and time travel notwithstanding, the song mostly remains the same: mutants, who are born with mysterious superpowers, must defend themselves against humankind's attempts to annihilate them while also dealing with their own warring factions.
This time around, the mutants live in a dystopic wasteland where they face certain extermination at the hands of the unstoppable Sentinel robots, which are programmed to destroy all mutants. Their only hope of survival is to go back in time and change history, preventing the creation of the Sentinels and this darkest timeline.
Know Your Geek: About X-Men: Days of Future Past
X Men: Days of Future Past was directed by Bryan Singer and is the 7th movie in the X-Men movie franchise.
The cast contains both familiar and new faces, including Hugh Jackman, Patrick Stewart, Ian McKellen, James McAvoy, Michael Fassbender, Jennifer Lawrence, Ellen Page, Halle Berry, Nicholas Hoult, Shawn Ashmore, Peter Dinklage, Fan Bingbing, and Evan Peters. Check out the cast below: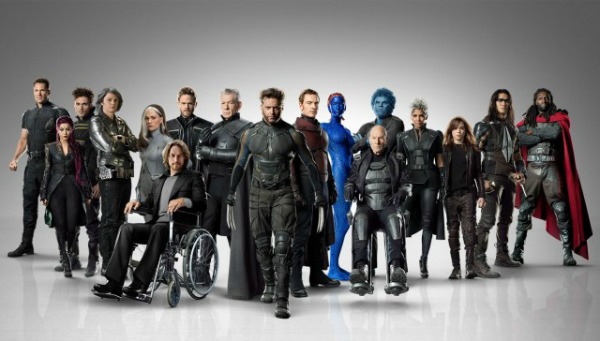 Although the X-Men, the Avengers, and Spider-Man are all Marvel Comics creations, Fox owns the movie rights to the X-Men, while Sony owns the movie rights to Spider-Man. The rest of Marvel Comics' movie rights belong to Disney, which is why we don't see each franchise's characters appear in one another's films.
Outfits Inspired by X-Men: Days of Future Past
Whenever a plot involves time travel back to the '70s, you know there are going to be some pretty groovy costumes! Ready to take a blast to the past? Get inspired by these outfits inspired by the mutants of X-Men: Days of Future Past:
Mystique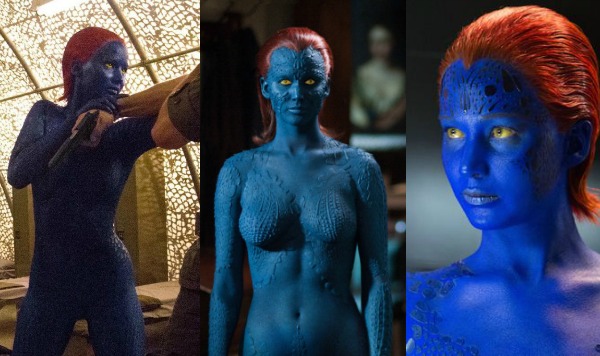 Mystique, played by everyone's favorite gal Jennifer Lawrence, is a shape-shifting mutant who can morph herself into anyone. She's a powerful mutant determined to save her people, but her single-minded devotion to this cause might just be the downfall of all mutants.
In her preferred form, Mystique is scaly and blue, with golden eyes and slicked back red hair. Snag her sultry look with a cobalt body-con dress that skims your curves and a pair of sexy but sophisticated pumps. Metallic accessories, like a snakeskin clutch and a tiger-eye ring, recall her more exotic features. Finally, the "wet-hair look" has been trendy in the haute couture world for a while now and is perfectly suited to a getup inspired by Mystique.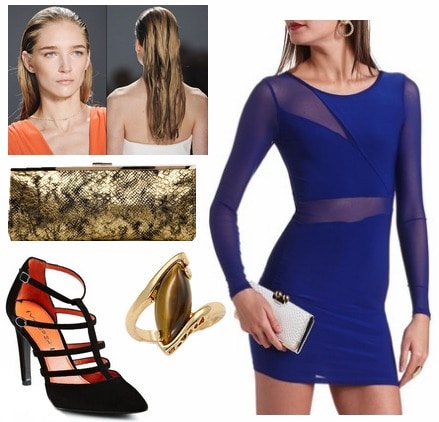 Product Information: Dress, Heels, Clutch, Ring | Hair Photo: ELLE
Raven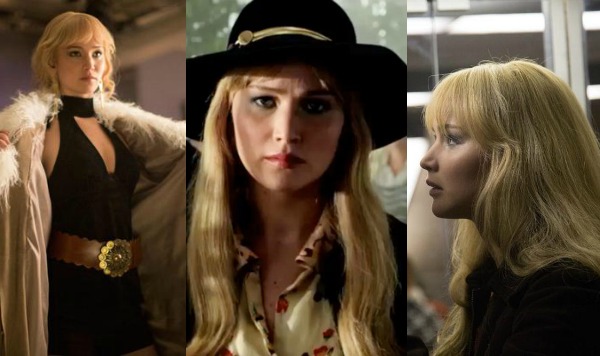 Mystique was known as Raven Darksholme before she adopted her mutant moniker. While she's in her non-blue form, she rocks some pretty great outfits… floral crop tops and bell-bottom jeans are involved.
Update her bohemian-cool look for 2014 with a tiered cami and high-waisted skinnies. A floral kimono-style jacket, floppy hat, and wooden platforms add some '70s flair, while raven-shaped hair clips reference her former name. Finally, add a coat of sparkly blue polish to complete this Mystique-worthy ensemble!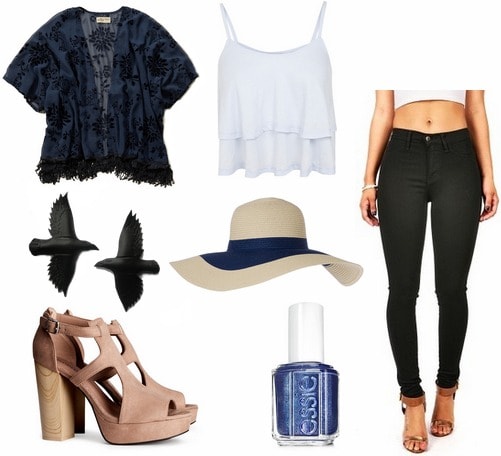 Product Information: Top, Jacket, Jeans, Shoes, Hair Clips, Hat, Nail Polish
That '70s Show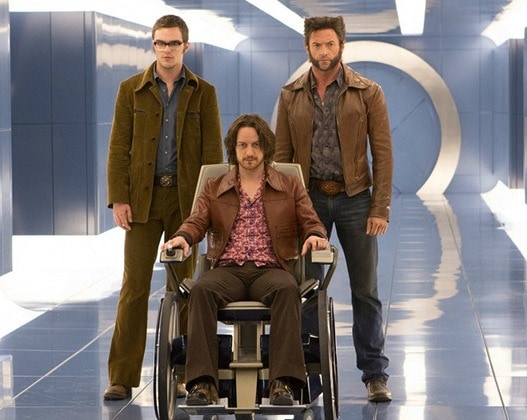 When Wolverine heads back in time to the '70s, he meets the younger incarnations of folks like Professor Xavier and Beast. Naturally, they're rocking the paisley shirts and embellished belt buckles like the rockstar mutants they are! Do a little time travel yourself with an outfit inspired by the younger versions of your favorite mutants.
A paisley peasant dress and tassel belt get updated with a trendy moto vest and heeled ankle boots. Claw earrings reference the movie's hero, Wolverine. While I wouldn't recommend an exact copy of his hairstyle, this retro-inspired half-up 'do is reminiscent of Wolverine's pointy hair.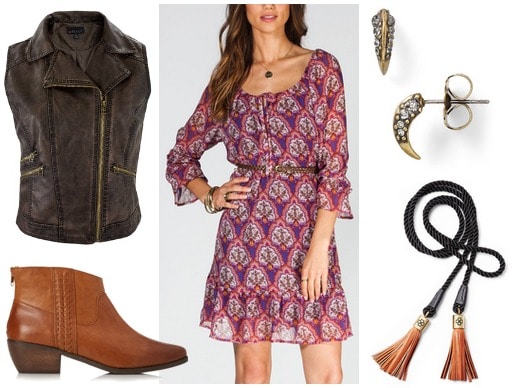 Product Information: Vest, Dress, Boots, Earrings, Belt
Magneto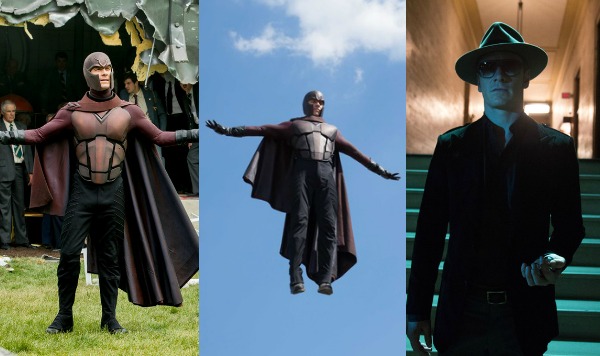 As his name implies, Magneto (played by Michael Fassbender and Ian McKellen) can manipulate any sort of metal to devastating effect. Unlike the more pacifistic Professor, Magneto believes mutants to be superior to humans and that mankind should be conquered.
I've said it before: sci-fi/fantasy villain costumes really do all look kind of the same (they're either dark and structured – Darth Vader, Loki, Sauron – or dark and scraggly – Voldemort, the Nazgul.) Magneto's style falls squarely into the first category, and ignores Edna Mode's wise advice about capes, but it's still pretty cool!
Try out his look for yourself with a peplum top and crisp trousers, then add a pair of sleek black boots. Reference Magneto's telepathy-repelling helmet with a cool ring and his powers with a coat of magnetic nail polish and horseshoe-shaped earrings.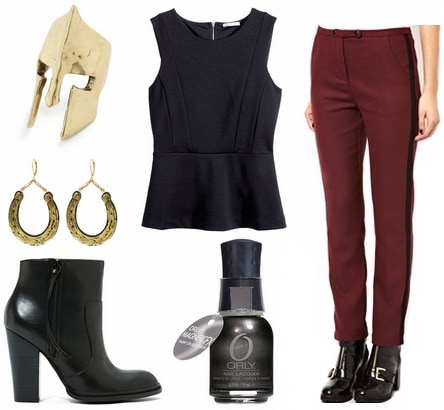 Product Information: Top, Trousers, Nail Polish, Ring, Earrings, Boots
What did you think?
Would you wear these outfits? Have you seen X-Men: Days of Future Past? What did you think of the film? What other geeky inspirations would you like to see in the future? Let me know in the comments!