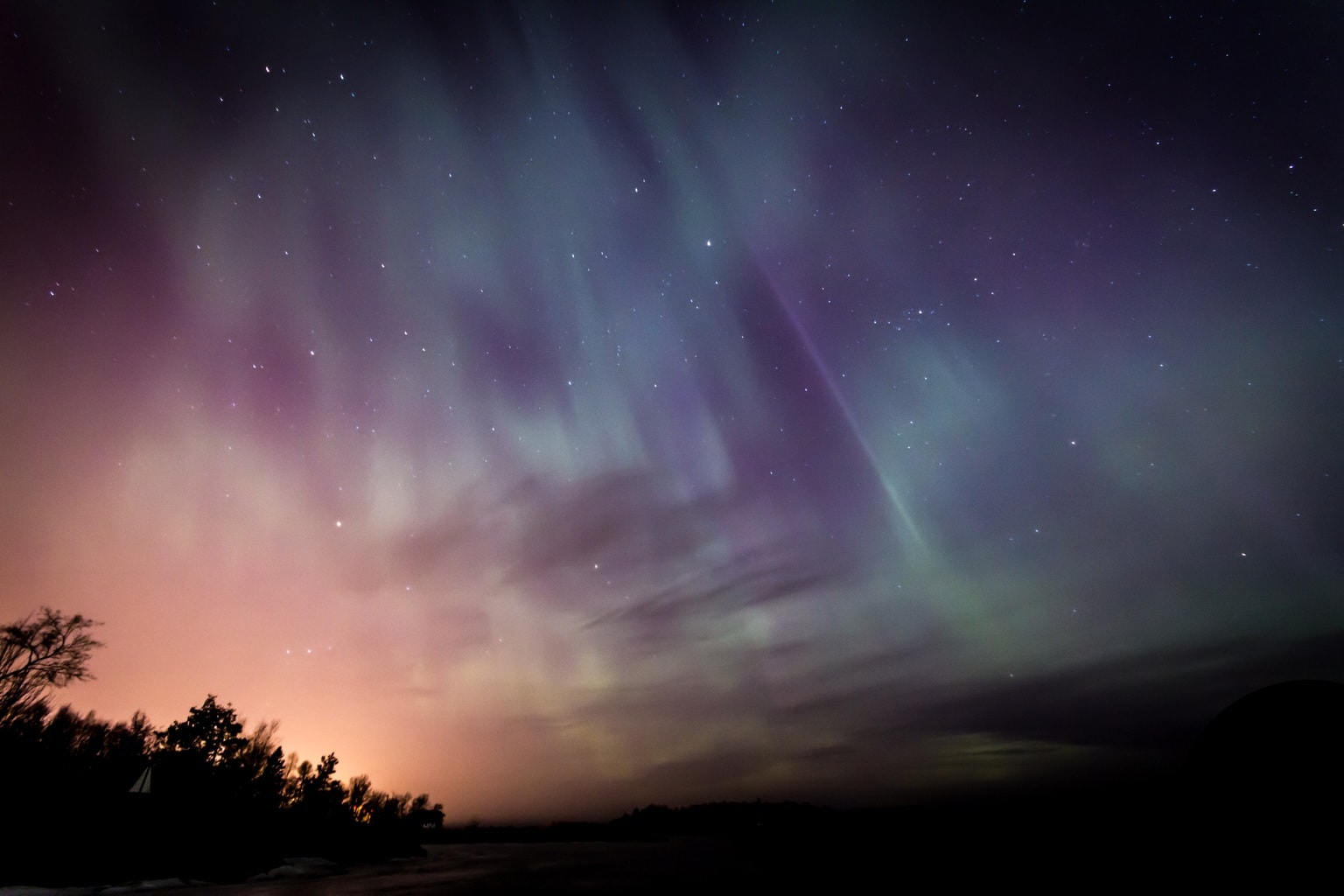 After binge-watching Avatar: The Last Airbender, it was only natural that I continued to fuel the fandom fires of obsession by watching The Legend of Korra. While it took me a little while to warm up to the sequel, I eventually came to love the new set of characters and settings, as well as the darker, more mature tone of LoK.
Plus, new characters means new fashion inspiration opportunities, and The Legend of Korra definitely delivers!
Know Your Geek: About The Legend of Korra
The Legend of Korra (2012-2014), created by Michael Dante DiMartino and Brian Konietzko, is the sequel to the popular Nickelodeon show Avatar: The Last Airbender (2005-2008).
Set 70 years after the events of the original show, The Legend of Korra follows Aang's successor in the Avatar Cycle: Korra of the Southern Water Tribe.
Unlike her highly spiritual and pacifistic predecessor, Korra (voiced by Janet Varney) is hot-tempered and always raring for a fight.
Korra, along with her mentor Tenzin and his family, resides in Republic City, capital of the United Republic of Nations, a sovereign state where citizens from all four nations live together in harmony.
Republic City is a modern metropolis reminiscent of 1920s Shanghai and Hong Kong, as well as Western cities like New York and Chicago. It has undergone an industrial revolution and boasts technologies like automobiles, a public railway system, radio, and skyscrapers.
Outfits Inspired by Team Avatar
Korra
"I'm the Avatar. You gotta deal with it!"
Korra is a doer, not a thinker: she's eager to spring into action and often does so without considering the consequences. Despite her bravado and physical strength, she secretly worries about her inability to fully connect with the spirit world.
Product Information: Jacket, Top, Pants, Boots, Wallet, Ponytail Holder
Korra hails from the Southern Water Tribe and her attire reflects her chilly home. For a comfortable but chic look, pair a blue crop top with navy joggers. Wear the combo with sandals now; in autumn, add ankle boots and a faux shearling coat to stay cozy. A metallic ponytail holder is reminiscent of Korra's hair accessories, while a cute wallet pays homage to Naga, Korra's faithful polar bear dog companion.
Asami
"People usually assume that I'm Daddy's helpless little girl, but I can handle myself."
Asami Sato is an accomplished engineer, pilot, and the only child of successful industrialist Hiroshi Sato. Although she's not a bender, her quick mind and business savvy make her an ideal mastermind for Team Avatar missions. In the course of the show, she has to make some heart-wrenching decisions, but stays true to her sense of morality and desire for justice.
Product Information: Blazer, Dress, Boots, Tights, Earrings, Gloves
Asami is basically flawless, and her fashion sense is no exception, whether she's in her everyday skirt suit, a flowing gown, or her pilot gear. For a sexy but sophisticated look that'll have all eyes in Republic City on you, pair your favorite LBD with a sharp maroon blazer. Heeled boots and tights of a similar color will visually elongate your legs. Finally, add a pair of gloves and eye-catching earrings reminiscent of Asami's striking eye color.
Mako
"Don't worry about it. I'll figure something out. I always do."
Mako is the resident Firebender of pro-bending team The Fire Ferrets. Unlike his younger brother Bolin, he's serious and often unable or unwilling to express his emotions. The brothers were orphaned at a young age and learned to fend for themselves on the street. Although Mako is pursuing a career in law enforcement, he's not above bending the rules if it comes to protecting his family and friends.
Product Information: Trench, Top, Jeans, Flats, Scarf, Bracelet, Satchel
Mako's signature accessory is his father's red scarf. Pair it with a neutral top and jeans to let the color shine, then slip on a trendy gray trench coat. A polished satchel and pointy-toe flats round out the look, while a manacle bracelet alludes to Mako's career in the Republic City police force.
Bolin
"I'll just stand over here. Quietly. In silence."
Earthbender Bolin is the comic relief of the crew. Along with his devoted fire ferret, Pabu, he's always there to lighten the mood when things get tense. Bolin can be a little sentimental and sometimes gets into tricky situations due to his kindhearted nature. In addition to his life on the pro-bending circuit, he also nabs an acting gig as "Nuktuk, Hero of the South" and becomes a popular movie star.
Product Information: Top, Skirt, Sneakers, Necklace, Earrings, Phone Case
True to his bending style, Bolin typically dresses in various shades of green. An olive cargo skirt pairs perfectly with a rumpled chambray shirt, while high-top sneakers make the look feel more casual and fun. Accessorize with a stone necklace as a tribute to Bolin's weapon of choice and a tiny pair of opal stud earrings. Last but not least, Bolin won't go anywhere without Pabu, so don't forget to bring along the little critter in the form of a red panda phone case.
What did you think?
Would you wear these outfits? Have you watched The Legend of Korra? What did you think of the show? Would you like to see other characters featured here on CF? Let us know in the comments!