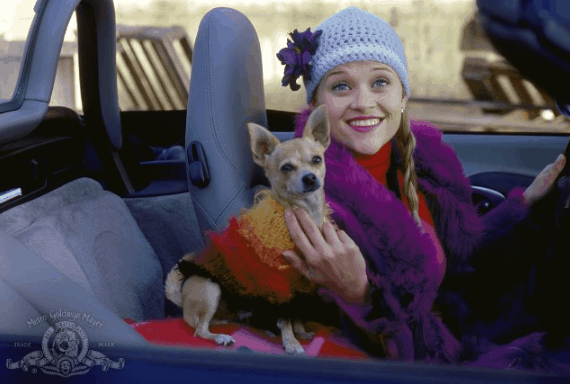 It's Thursday, and that means it's time for a #tbt! Released in 1984, the classic movie Footloose is a great reference for some '80s fashion inspo. From high waisted jeans to bright white sneakers, any of these pieces could work today.
In a town where they aren't allowed to dance, these teens find their own ways to have fun. This means each look they wear is pretty versatile-wear it out, to class, or just to run errands. So, let's rewind and look at some totally bitchin' outfits you can definitely rock!
Ren and Ariel
With high-waisted jeans back in style, it's easy to rock this cute, simple look. While Ariel's signature red cowboy boots (not pictured) may not be your style, the beige booties below are a perfect alternative. Not to mention, she's wearing the now insanely popular tie-front top that you can find anywhere!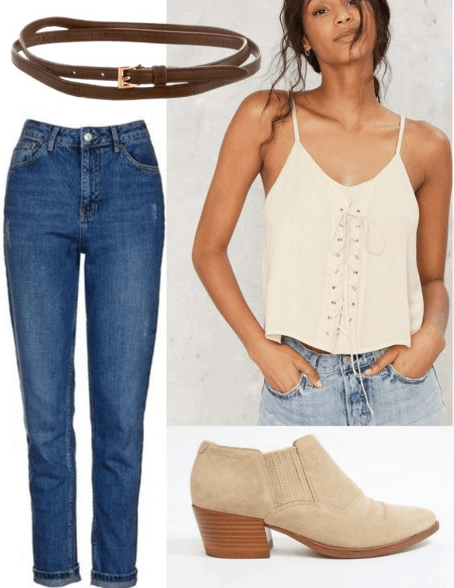 Products: Belt, Jeans, Top, Shoes
Not only can we look to the female lead for some outfit inspiration, but Ren also wears outfits that we can easily rock on a day-to-day basis. Here's your chance to rock that classic '80s cut off jumper.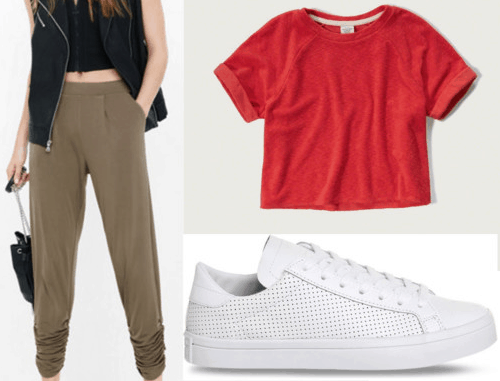 Ren
If you're looking for a simple, yet chic outfit, Ren has got you covered. This look is so simple, yet so cute. Literally, you can wear it anywhere – class, lunch date, shopping? You pick.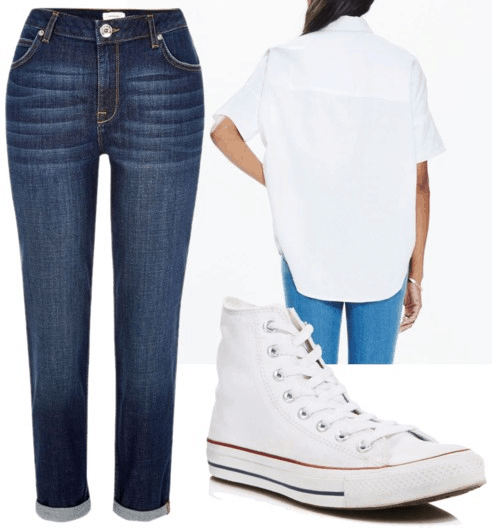 Ariel
While I may not want to jump between moving cars like Ariel, I would love to copy her car-jumping outfit! With a plaid skirt, some frilly socks, and a button-up blouse, it's the perfect mix of throwback and modern.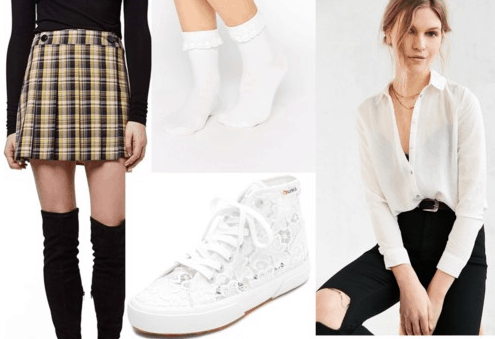 Products: Skirt, Socks, Shoes, Top
The Dance
Finally, they get to dance! This calls for a flowy dress and some fancier sandals to make dancing much more comfortable (and enjoyable). Here is a look perfect for the springtime. Dress it up for a wedding, or just dress it down for your regular Tuesday.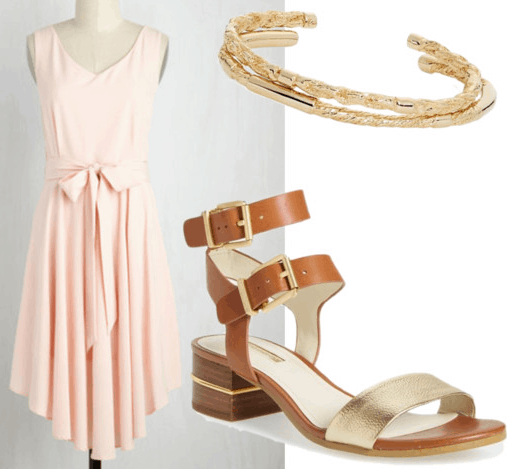 Products: Dress, Bracelet, Shoes
Thoughts?
Do you love Footloose too? Would you wear any of these looks? Let's discuss in the comments!