One of my favorite things about Spring is the variety of new foods in season. I love to eat seasonally: It's a great way to save money and eat better quality fruits and vegetables. And then I thought, what better way to celebrate a new season of deliciousness than with my wardrobe?
Below, I've created some outfit inspiration based on a few fruits that just came into season. Break out your colors and go on a picnic, or maybe head down to a farmer's market! The weather is beautiful so you've got a lot of options.
Grapefruit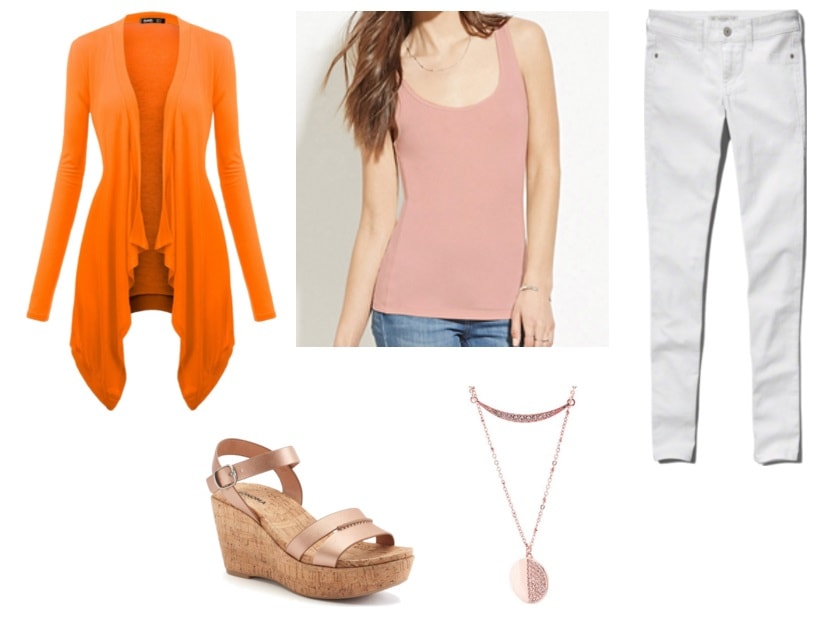 Products: Cardigan | Tank top | Jeans | Sandals | Necklace
This outfit is a good choice for a breezier or cloudier day. An orange cardigan and pink tank top represent the peel and inner fruit of the grapefruit, and it will make an amazing color contrast on you. Go full prep with white skinny jeans. Rose gold cork wedges are neutral but still have a little pink hue to them. Match them with a similarly toned necklace.
Pineapple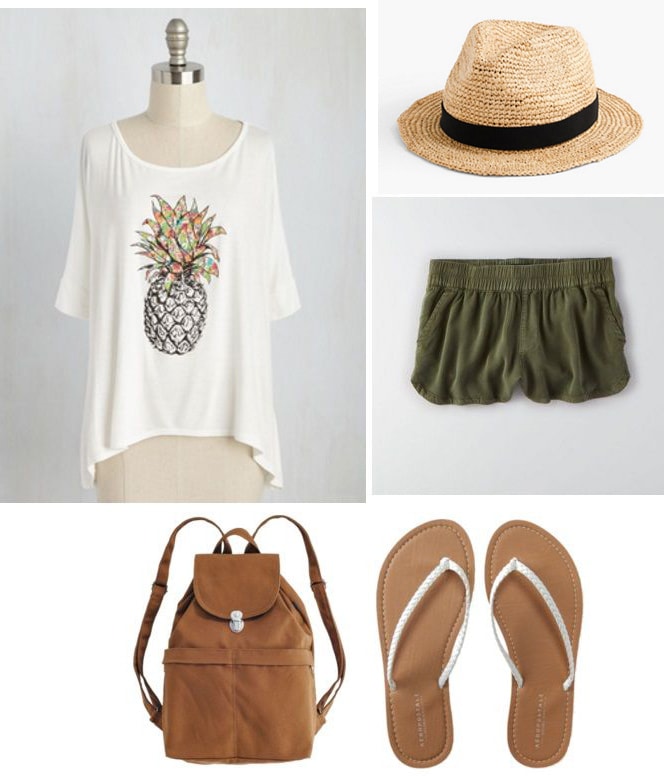 Products: Tee | Shorts | Hat | Backpack | Flip-flops
Lately, I've been seeing pineapple print everywhere, and for good reason. It's adorable and quirky and – let's face it – pineapples are delicious. Play with that trend with a fun graphic tee and some olive green cloth shorts. A sunhat will make your outfit look super intentional and also will keep the sun out of your face. Add simple white flip flops and a neutral brown bag and you're set for class, a walk, shopping, or whatever else your heart desires.
Strawberry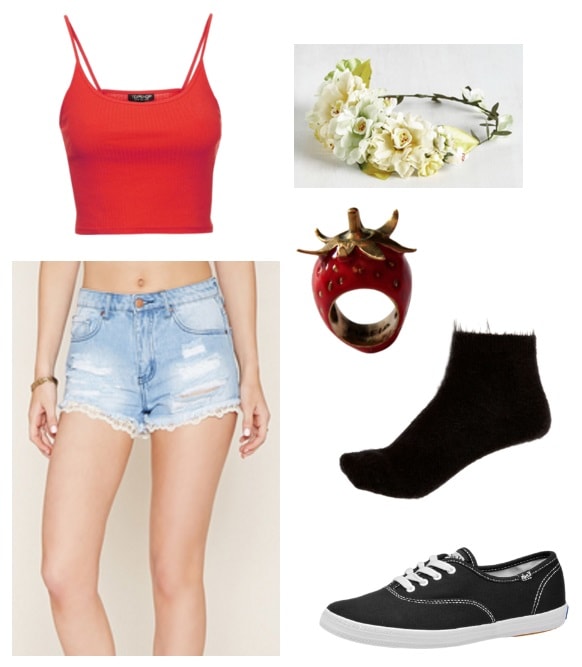 Products: Top | Shorts | Headband | Ring | Socks | Sneakers
Capture the striking hue of a strawberry with a bright red crop top. Add denim cutoff shorts for a ready-for-summer look. A flower headband will add a unique touch to the outfit, and it's hard to go wrong with flowers. Textured black socks and black sneakers are neutral and comfortable enough to get around in. Finish it off with an adorable strawberry ring.
What do you think?
Do you make a point of shopping in-season? What's your favorite type of fruit? Let us know in the comments below!