Where did February go? For me, it was a challenging but fulfilling month in which I tried to balance fully immersing myself into the semester as classes really ramped up, and making time for the more leisurely things like baking, spending time with friends, and shopping.
Speaking of shopping, I discovered some new things this past month and there are a few that I feel like I must share here. If you read my post on January favorites, you know how much I love doing these "favorites" articles, so I couldn't be happier that it's time for a new one! Here are my February favorites: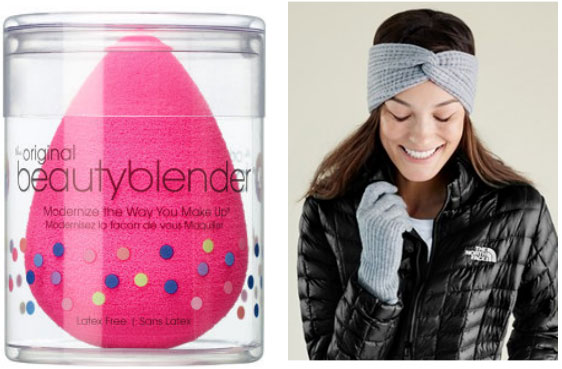 1. The Original Beauty Blender: This famous little sponge has been around for quite a while now, but I was hesitant to try it because frankly, I didn't really understand why I needed it. However, I took the leap this past month and have to admit that I am loving this product… it works better than any sponge I've ever tried for blending foundation and BB cream. It deposits the product naturally and evenly. Also, because the beauty blender has to be dampened, the application process feels very light and refreshing. Now I can see why this is such a cult fave!
2. Nordstrom Head Wraps: With several days of extreme cold here in New England, I originally brought out my winter hats. However, I saw these knit head wraps all over campus and ended up making the switch! In my opinion, they're easier to wear than hats because they look great with all types of hairstyles. Not to mention that they keep your head surprisingly warm! Love these.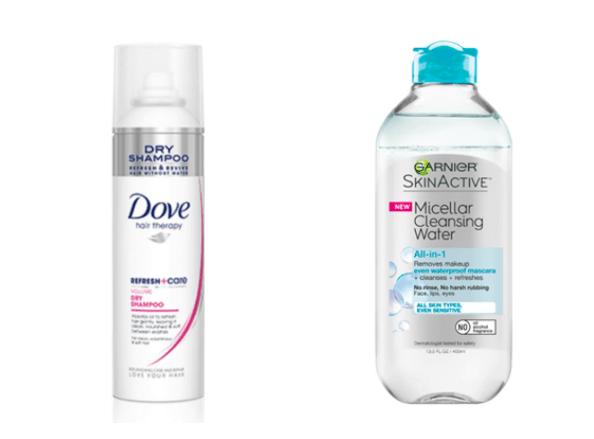 3. Dove Dry Shampoo: I never thought that I would fully adopt dry shampoo simply because I love washing my hair every day. (I feel like that's almost weird these days!) But I've been trying to cut down on washing to make my hair healthier, so I read some reviews and picked up a dry shampoo for in-between days. I am amazed at the quality of this drugstore one! It refreshes and revives while leaving zero residue. It also imparts a subtle, but delicious smell that lasts all day. Perfection.
4. Garnier Micellar Cleansing Water: I ran out of my usual make-up remover this month and decided to try Garnier's new Micellar Cleansing Water instead. Micellar Cleansing Water promises to thoroughly remove make up in the gentlest way possible, without harsh chemicals. In fact, it contains purified water and multiple vitamins, giving the skin instant hydration. I am so pleasantly surprised at how this product manages to be so effective (it removes super heavy eye make-up in a single swipe) and soothing at the same time!
5. Music: Justin Bieber's 'Love Yourself" and Avicci's "The Nights": Here are two songs that I've been listening to non-stop this past month. I've found myself listening to both of them in the car, at the gym, on my way to class, with friends, etc etc. So good!
https://www.youtube.com/watch?v=9t7VbZCRxrQ
What are your February faves?
How was the month of February for you? Have you already tried any of the monthly favorites above? I'd love to hear about something that you've tried this past month that has really worked for you. Please comment below!