What kind of women do you look up to? Fashion Role Model is here to inspire you to dress like the woman you want to be, whether it's the next great physicist or a successful fashion blogger. Keep on the lookout – your role model may be featured next!
I've finally decided to cover what's probably the most requested career path: Information Technology. I've struggled with this one for a while, but ultimately realized that it's such a relevant and rapidly-growing field that I simply couldn't ignore it.
Before I begin, I'd like to let you guys know that this is actually going to be the last Fashion Role Model article– at least for a while, but most likely for good. It's been an awesome six months, and I really am sad to leave this column since the readers have been fantastically supportive.
I truly hope you've enjoyed this series, and I hope to return to it again someday! I will, however, continue on with my Book-Inspired Fashion column, so I'm still going to be a part of Team CF.
Anyway, onto IT!
Women in IT, like women in engineering, face complexities in daily life that require the use of specialized skills (scripting, anyone?) in often demanding situations. For anyone who's unfamiliar with the term, IT (or Information Technology), refers to the development, maintenance, and application of technology involving telecommunications– which most often means computers.
Like many science-related fields, IT has come under fire for supposedly having a gender bias, but this is thankfully getting more attention, with the eventual hope that the gender and salary gap will continue to close in the coming years.
­­I've created three looks based on the amazing women in this field. As always, these outfits serve as fashion inspiration, and do not adhere to actual dress codes!
1. IT in the Military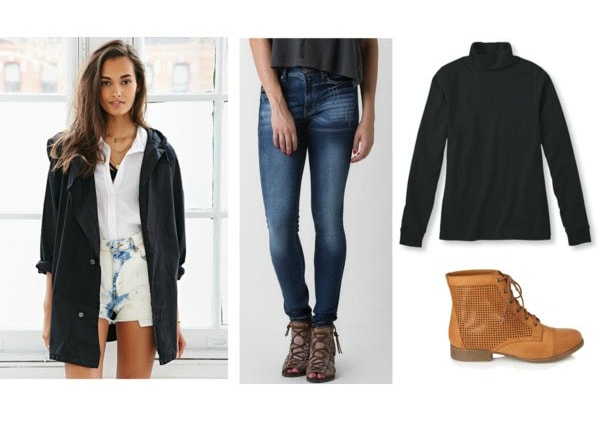 Product Info: Top – L.L. Bean, Jacket – Urban Outfitters, Jeans – Buckle, Shoes – Forever 21
The military, particularly the Navy branch, offers a wide variety of information and intelligence-related jobs for the men and women in IT. The Navy has a team called the Information Dominance Corps, who ensure that networks and systems are protected and managed, which is extremely crucial in the age of modern technology and warfare. The team even provides tactical defense strategies!
This look presents a militaristic style with the jacket and boots, because I wanted to highlight the fact that the military offers huge opportunities in IT, which is often overlooked by many civilians. Nearly every position (if not all) in Information Technology in the military is not restricted by gender, so it's a great option for people who want to actively participate in the U.S.'s defense infrastructure.
2. CTO – Chief Technology Officer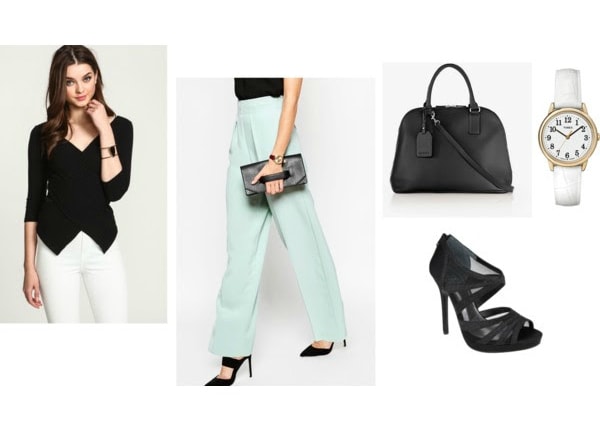 Product Info: Top – Love Culture, Pants – ASOS, Shoes – JCPenney, Bag – Express, Watch – Timex
Megan Smith, the current Chief Technology Officer of the United States, is a fantastic role model for both women and the LGBT community in IT. She holds arguably the highest position of technology development in the United States. Smith is the first woman to hold the position, and is an example of how gender and sexuality don't have to be limiting factor in the IT field.
Of course, there are other CTO and CIO (Chief Information Officer) positions available to IT managers outside of the federal government, but I chose to emphasize this position because of the still-existing stigma of women in technology.
This look is actually inspired by Smith, who favors bright button-down shirts and styles black suits in a fairly androgynous manner. I don't see this as an example of her trying to be like the men in the field; rather, she seems to dress how she pleases and not like the stereotypical IT girl on that controversial Newsweek cover.
I decided to flip the bright shirt/black pants combo with a fitted black blouse and awesome mint-colored wide-legged pants. I kept the accessories simple, but tried to choose sturdier items that will last a long time.
I then amped up the drama with heels, since I love risk-taking. Without putting yourself out there, it's impossible to reach as high as Megan Smith, but her perseverance paid off, and it was her skill set and qualifications that set her apart from the crowd– not her gender or sexuality.
3. Web Specialists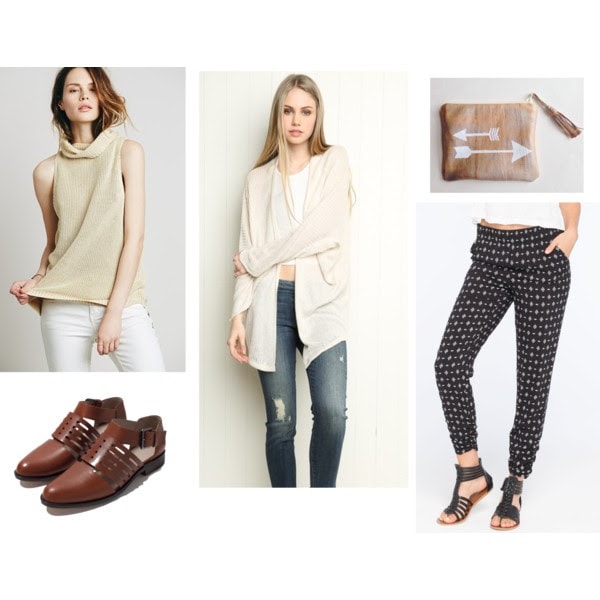 Product Info: Top – Free People, Sweater – Brandy Melville, Pants – Tilly's, Shoes – Zara, Wallet – Etsy
When it comes to computers, we can't ignore the internet. Web development careers usually involve designing and developing websites and web servers, and lots of –you guessed it!– programming.
This is the third IT position I wanted to draw attention to simply because it's so behind-the-scenes in an area that directly affects so many of us. Making websites and the internet function properly is incredibly complex, and it requires a very strong foundation of the information systems Web Specialists have to work with.
Lots of workers in IT dress casually, and a blurring of work/outside clothing is very common for a lot of office employees. Of course, meetings may call for appropriate business attire, but this outfit was inspired by comfort and practicality. When you're sitting in a chair with your back hunched over a computer all day, comfort is going to be a priority.
Although simple, this look has a few layers due to the varying indoor/outdoor temperatures. Other than that, it's an easy-to-throw-together outfit that's just a little bit quirky. The more freedom one has with dress code, the more creative they can be with their clothing, so I threw in the adorable wallet and awesome leather flats to reflect that.
Your Thoughts?
Do you aspire to work in IT? Are you already a part of this growing community? Would you wear any of these outfits? Let us know what you think in the comments below!