This post may contain affiliate links, which means we may receive a commission if you purchase through our links. Please
read our full disclosure here
.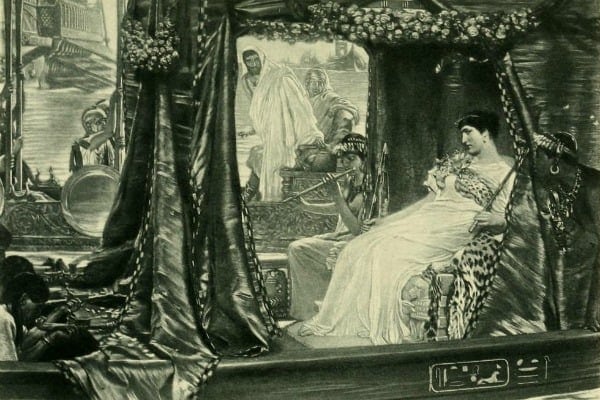 This week, by popular demand, we'll be deconstructing the fashion sense of Egypt's most famous pharaoh, Cleopatra. (And if this doesn't satisfy your thirst for all things ancient-Egyptian, be sure to check out our post on fashion inspired by King Tut.)
Cleopatra was a legend in her time — literally! Much of what we know about her today was recorded by Roman historians, who — to be blunt — were not exactly known for being the most reliable documentarians. Back then, myth and history were intertwined, so it's hard to tell exactly what's fact and what's fiction. Furthermore, Cleopatra did travel a lot in her life, so there's no doubt she would have worn Roman styles in Rome and Egyptian styles in Egypt.
That being said, there are lots of recorded facts about Cleopatra's fashion and beauty choices to discuss. Today, I'm going to talk about Cleopatra's beauty routine and several unique elements of her style. Read on to learn more:
History 101: About Cleopatra
Cleopatra VII was the daughter of Ptolemy XII. (The identity of her mother is unclear.) She was born in either 69 or 68 BC.
When Cleopatra was 18, her father died and she began to co-rule with her younger brother, Ptolemy XIII. They married, as was custom back then, to keep the royal power within the family.
Cleopatra is famous for her liaisons — both political and romantic — with Julius Caesar. It was Rome that put Cleopatra back on the throne after her own brother exiled her. Ptolemy XIII ended up dying in the conflict, after which Cleopatra's younger brother became her new co-ruler.
Cleopatra and Ceasar had one child, a boy named Caesarion.
After Caesar was assassinated in 44 BC, Cleopatra's brother died mysteriously and she made Caesarion her co-ruler.
In 41 BC, Cleopatra met Mark Antony. The couple allied politically, fell in love, and eventually had three children together.
In 31 BC, Antony and Cleopatra went to war together against Octavius, the then-emperor of Rome, and Caesar's adopted son. Their war efforts failed and when Octavius pursued them all the way back to Egypt, the couple decided to commit suicide. Cleopatra died on the 12th of August, 30 BC.
After the death of Cleopatra, Egypt became a part of the ever-growing Roman empire. Cleopatra was Egypt's last pharaoh.
Despite popular legend, Cleopatra was not a great beauty. Like Marie Antoinette, her beauty came from her charisma and charm. She was also very shrewd, resourceful, powerful and passionate — a good role model for ladies today.
Elements of Cleopatra's Style
A beauty regime fit for a queen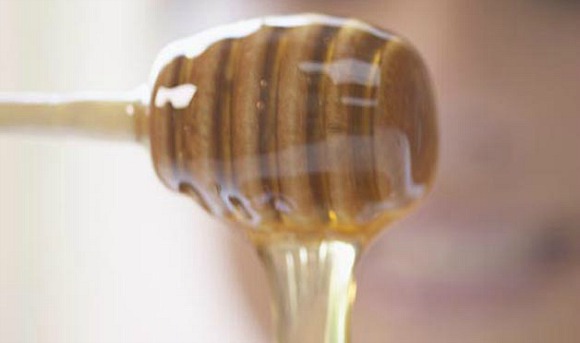 Cleopatra, like many Egyptians of her time, was a big fan of beauty products. In fact, her beauty regime is still famous to this day. She was well-known for bathing in milk and honey in order to keep her skin soft, and enjoyed wearing scented oils and perfumes.
Cleopatra also wore the makeup look we oftentimes associate with ancient Egypt today, by using kohl eyeliner to extend the line of the eye and powdering the lids with green (not blue) crushed malachite.
Take inspiration from Cleopatra's beauty routine by treating yourself a nice DIY spa day. Make a bubble bath feel extra luxurious by adding a few drops of essential oil for a soothing scent, then slather yourself in moisturizer or body butter, paint your toenails, and put on a homemade face mask. (You can even make a milk and honey face mask for an authentic Cleopatra-inspired spa day!)
When getting dressed, be sure to spritz on a feminine scent. (Try to avoid "young" scents like sweet fruit or cotton candy – Cleopatra was more of a floral/musk girl.) I'd recommend dabbing just a little on your neck above your pulse points so that it can only be smelled when you lean in to talk to people. Finish off your makeup with some winged eyeliner and some eyeshadow, for a dramatic nighttime look.
Bold Accessories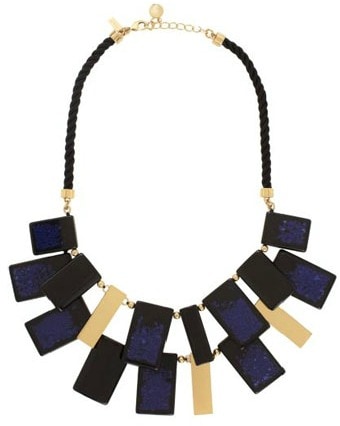 This detail about Cleopatra's style can be inferred by viewing the statues that were made of her. Since she was often depicted in traditional royal garb, bold jewelry may not have been part of her regular dress. Nevertheless, I think it's worth noting!
Cleopatra is traditionally depicted wearing a large, flat, circular neck piece and a variety of traditional Egyptian headdresses. When translating this element of her style into your everyday ensemble, it may be a bit overwhelming to wear both a statement necklace and large hair accessory, so be sure to pick just one or the other. That said, have fun with whatever piece you choose and be bold!
Elements of Isis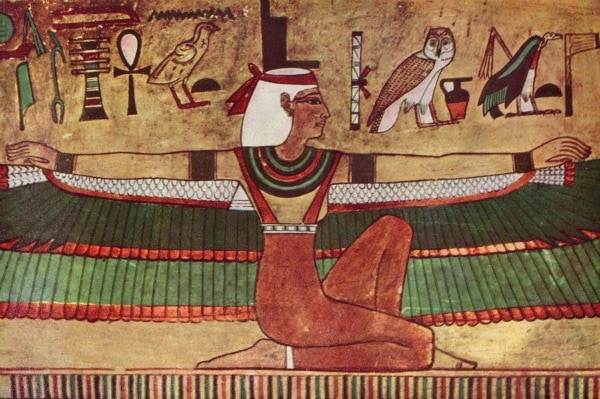 The goddess Isis. | Source
Did you know that Cleopatra had a "fashion muse" of her own? After Caesarion was born on the god Horus's birthday, Cleopatra started referring to herself as the reincarnation of Isis.
(Quick lesson on Egyptian gods: Isis was the goddess of motherhood, fertility and rebirth, and was the mother of Horus. It was therefore a natural choice for Cleopatra to refer to herself as this goddess in particular.)
Once she started referring to herself as Isis, Cleopatra also began dressing the part. She wore red, yellow, and white — the goddess's colors — and became much more involved in ceremonies dedicated to Isis.
To make your outfit as divine as Cleopatra's, try to include Isis's signature colors (red, yellow, and white) and incorporate symbols associated with the goddess, such as the ankh and the sycamore tree.
Putting It All Together: Outfits Inspired by Cleopatra
Flirty Pharaoh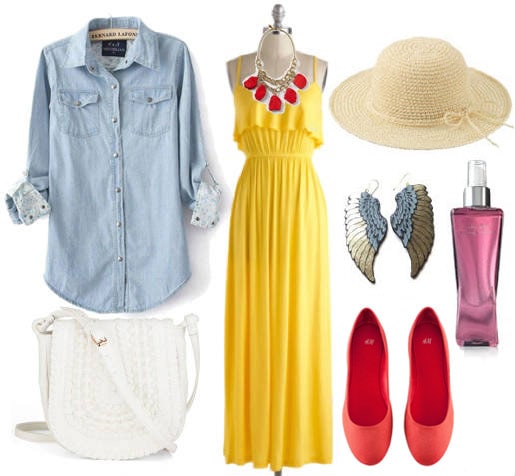 Product Info: Shirt – Storenvy, Necklace – Anthropologie, Dress – ModCloth, Hat – UNIQLO, Earrings – boticca.com, Perfume – Bath and Body Works, Purse – ModCloth, Shoes – H&M
Cleopatra is perhaps most famous for her sex appeal and romantic relationships, so what would this post be without a date look? Since it's still quite chilly out (there's still snow up here!), you may have to add layers to wear this one, but for all of you in warmer areas, have fun!
Wear a chambray top unbuttoned over a yellow maxi dress for a dressy look with a relaxed vibe. Add red shoes and a white bag to reference Isis's colors. The hat and necklace are tributes to the statement necklaces and headdresses Cleopatra is shown wearing on most statues. Next, add a spritz of your favorite perfume – I recommend Midnight Pomegranate from Bath and Body Works – it's my go-to scent, as it's inexpensive and has a sweet, musky scent without being overpowering or too mature. Lastly, add wing earrings for yet another subtle reference to Isis (as seen in the image above).
Queen of the Nile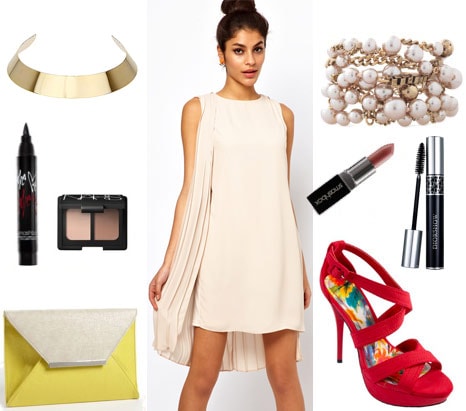 Product Info: Necklace – Dorothy Perkins, Dress – ASOS, Bracelet – Stella & Dot, Eyeliner – Nordstrom, Eyeshadow – NARS, Lipstick – beauty.com, Mascara – Nordstrom, Clutch – Nordstrom, Shoes – Target
Cleopatra was born into the Ptolomaic dynasty, so she lived a life of prosperity and abundance. A great way to channel that swanky vibe is through a formal outfit.
A cream-colored dress with a cool draped detail is feminine, classy, and reminiscent of ancient robes. Accessorize with red shoes and a yellow clutch to add hints of Isis's look. Cleopatra was historically known for her love of pearls, so add a pretty pearl bracelet. Finish accessorizing with a regal gold collar necklace. For makeup, go for a strong cat-eye with plenty of mascara and a swipe of neutral shadow. I love the way this dark neutral pink lipstick adds color to the look – and the shade is called called Honey! (See what I did there?)
Thoughts?
And there you have it, a guide to taking Cleopatra's style choices and make them suitable for your modern lifestyle. What did you think of this post? Will you be testing out a Cleopatra-approved beauty routine? Who should this column cover next? Leave a comment below!