Love her or hate her, you can't deny that Rachel Zoe is one of the most well-known stylists in the fashion industry. Her hit television show "The Rachel Zoe Project" has brought the world of fashion styling to mainstream America, and it will be returning to Bravo for a third season on August 3rd.
As a stylist, Rachel has to keep both herself and her clients looking flawless and pulled together all the time. That's no small task for anyone, especially if you're on a college girl's budget, but with a little forethought and planning you too can look just as polished as Rachel, her staff, and her clients. Wanna learn how? Read on.
Rachel: Jewelry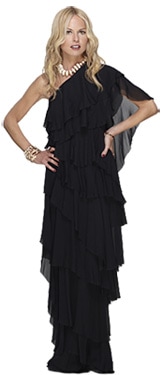 Rachel Zoe – Photo Credit
Nobody loves their jewelry like Rachel. If it's big and bold (or just made by Chanel), it's definitely Rachel, but you don't need hundreds of pieces in your collection to get her look. Just make sure to choose a few key signature items like a cocktail ring and bangles that have enough physical weight to make them look like they could be much more expensive than they actually are.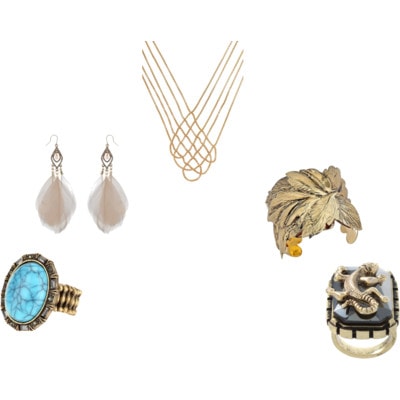 Product Details: Turquoise Ring: Urban Outfitters, Earrings- Miss Selfridge, Necklace- ModCloth, Cuff- TopShop, Black Ring- ASOS
Rachel: Clothes
Rachel is famous for wearing fur vests, but the summer months are too hot for fur, be it real or faux. So take a cue from Rachel's lightweight silk top and cropped trouser ensemble to pull together your own weather-appropriate look.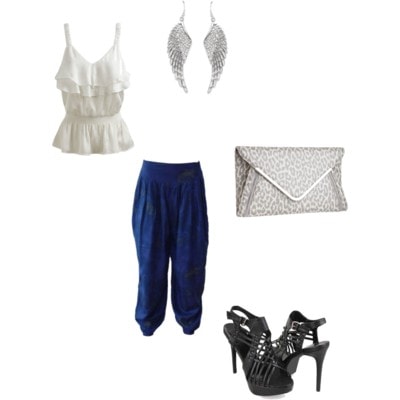 Product Details: Top- Arden B., Pants- Love Miss Daisy, Heels- Forever 21, Clutch- Debenhams, Earrings- A'GACI
Brad Goreski
Brad Goreski – Photo Credit
You have to love Brad for his ability to lighten up the mood when Rachel starts stressing out, as well as for his signature bow tie and quirky cute glasses. Dressing androgynously will never be as fun as when you decide to channel this dandy gent.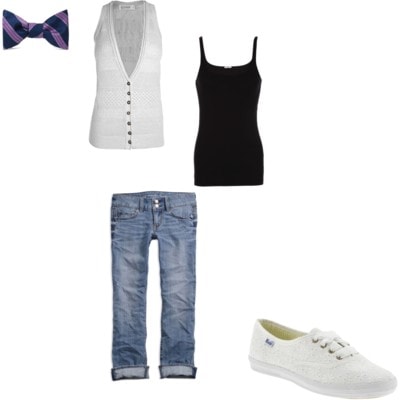 Product Details: Vest- Garage, Tank- J. Crew, Jeans- American Eagle, Bow Tie- Brooks Brothers, Shoes- Piperlime
Taylor Jacobson

Taylor Jacobson – Photo Credit
I'm sad to say Taylor will not be back for the 3rd season of the Rachel Zoe Project after her split with Rachel. Taylor was the ultimate cool girl with the perfect mix of polish and rock n' roll charm- kinda like Taylor Momsen's more covered-up big sister who you can always count on to be wearing a drapey top and skinny jeans. To keep up with Taylor's style now that she's no longer on the show, check out her blog: Love, Taylor.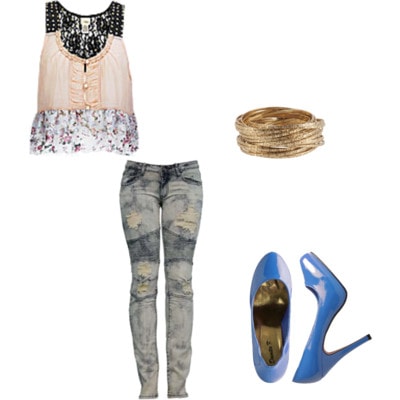 Product Details: Top- Buckle, Jeans- Moda Xpress, Heels- Wet Seal, Bracelets-Forever 21
Anne Hathaway
Anne Hathaway – Photo Credit
Anne is one of Rachel's most consistently well-dressed clients; she can always count on Rachel to put her in something fabulous, whether it's a full-length gown or knee-length frock like the one above. While Rachel herself might love to pile on the layers and don tons of jewelry, when it comes to her clients, she is a master at finding looks that are showstoppers thanks to one key element that is complemented by otherwise tastefully simple pieces.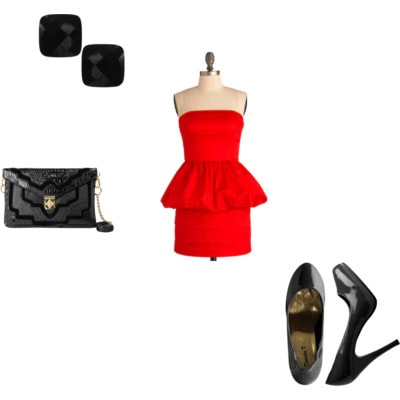 Product Details: Dress- ModCloth, Heels- Wet Seal, Clutch- Dorothy Perkins, Earrings- ASOS
What do you think?
Are you a fan of Rachel Zoe and how she dresses herself and her clients? Are you looking forward to the Rachel Zoe project season three? What other stylists inspire you? Make sure to leave a comment and give us your take.