I love looking at fashion illustrations. It's fascinating to see how artists approach the issue of displaying clothing while still engaging the viewer and being exciting.
Charles Martin is one of my all time favorite fashion illustrators. Below, I'll introduce you to his work and show you three outfits inspired by the structured, minimalist style of Martin's piece from Sports et Divertissements (1914).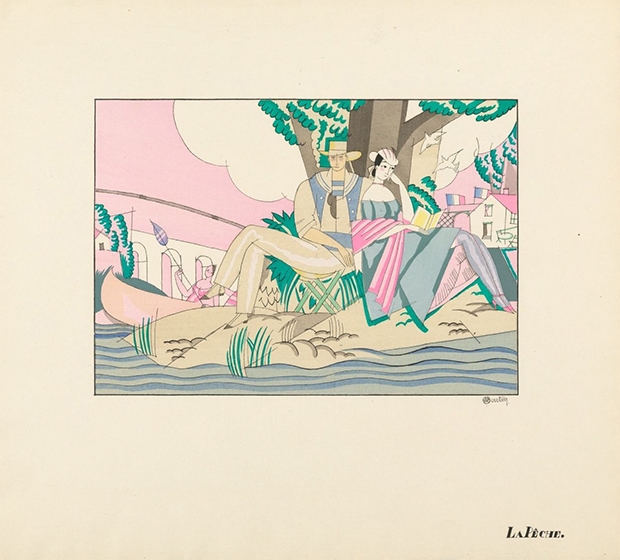 Charles Martin
Charles Martin was a French illustrator that specialized in fashion illustration. While it's common to assume that fashion illustration is about the clothing on a figure in blank space, Martin's illustrations include context. His works depict people in a scene, usually interacting with someone or something else. In this way, the clothes come to life.
Another interesting thing to note is that his style often makes the clothing slightly abstract. In the above image, it's difficult to make out what exactly the man is wearing, but it still looks fashionable.
If you want to see more of Charles Martin's work, check it out here.
Modern Day Parisian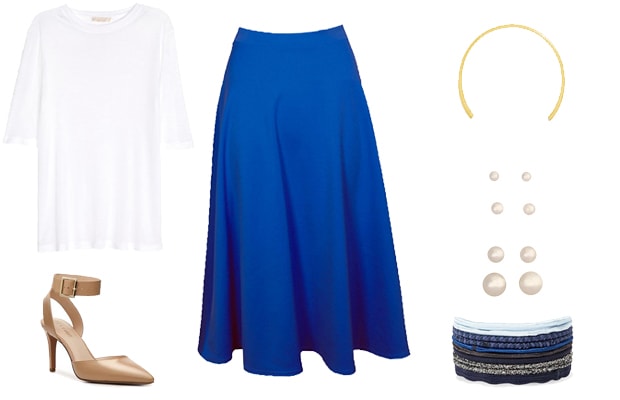 Products: Top, Heels, Skirt, Choker, Earrings, Hair Ties
This outfit is based on the woman's structured outfit and the French flags waving in the background next to her. Parisian fashion is seen as elegant yet minimal and has become a subject of widespread obsession within the past couple of years. Much like the fashion, Martin's illustrations maintain that sort of minimal elegance.
Pair a bold-colored midi skirt with a neutral top and accessories to get this modern Parisian style. A low bun is an elegant but easy way to style your hair and complement this outfit.
Add a Bow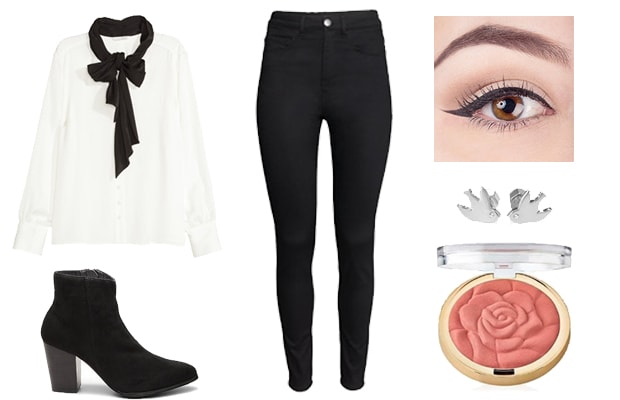 Products: Blouse, Booties, Pants, Eyeliner Tutorial, Earrings, Blush
This outfit is inspired by the man in the picture. I love Martin's abstract style but what is even around that guy's neck? Is it an ascot? Is he wearing a sailor's suit? We may never know. Either way, a bow is always cute and a great way to add flair to a minimalist outfit.
This blouse comes with a tie that can either be knotted into a bow or left loose, making it especially versatile. Pair it with some black pants and booties for a sleek look that emphasizes the cute bow. This outfit would look great with a minimal cat eye and some pink blush. Add some cute bird earrings if you want to look like Charles Martin's illustration.
Pink Skies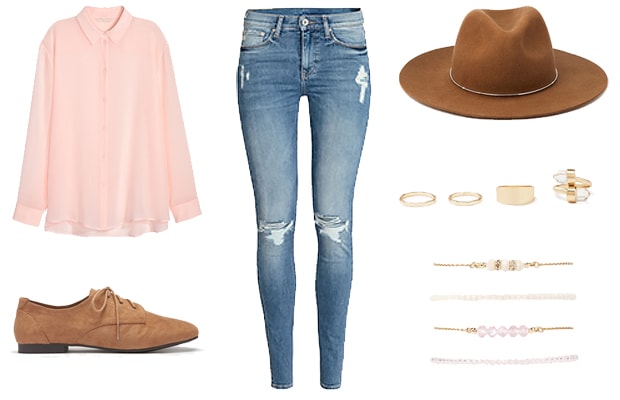 Products: Top, Oxfords, Jeans, Hat, Rings, Bracelets
Finally, this outfit is a combination of the solid pink sky and the relaxed vibe of the people. It's a pretty simple outfit but would be perfect for spring!
To get this outfit, half-tuck a blush shirt into some cool ripped jeans for that model-off-duty look. Stack on the accessories to liven up the outfit and help make it less dressy. Additions like oxfords and a hat make this outfit perfect for a walk – and some lounging – in a park, à la Martin's illustration.
What are your thoughts?
Do you have any recommendations of fashion illustrators to check out? What do you think of Charles Martin's work? Which outfit is your favorite? Let me know your thoughts down in the comments! I love reading your feedback.