This post may contain affiliate links, which means we may receive a commission if you purchase through our links. Please
read our full disclosure here
.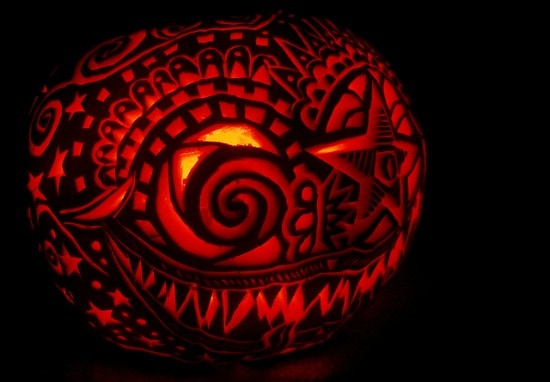 Y'all got your Halloween costumes figured out yet? lol, me neither.
Costume planning works one of two ways for me – I either plan for MONTHS, like last year when my friend and I were Tina and Louise from Bob's Burgers (I was Tina, because Tina), or I slap something together in the 24 hours before the first party of Halloweekend.
Oddly enough, my approach is the same for both scenarios, and it's served me very well: use things that you have in your closet or could easily find at a Target or thrift stores. My sophomore year, Dude and I decided to be Ron and Hermione when I magically (see what I did there?) found a black cloak at a Goodwill. I already had a crisp blouse, a pencil skirt, sensible shoes, and Hermione's wand – a hundred tiny braids later, and I was Hermione.
The following art-inspired* costumes are smart, fun, and a little sexy… but most importantly, they're easy on your broke-college-girl budget. They're comprised of pieces you could easily find at thrifty prices, trendy pieces that you may have already bought this season, or things that you might already have in your closet.
*gold frames not necessary!
Halloween Costumes Inspired by Art
Johannes Vermeer's "Girl with a Pearl Earring"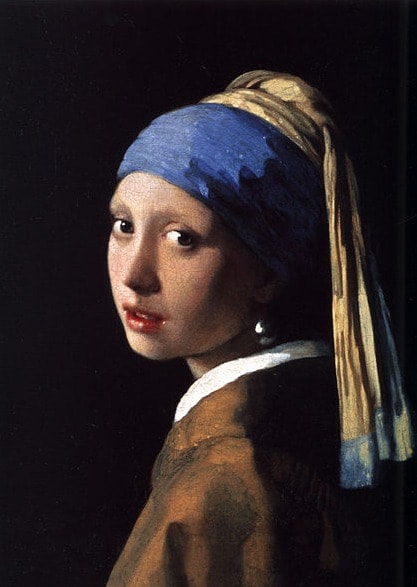 Johannes Vermeer's "Girl with a Pearl Earring" (1665) via Wikimedia Commons
If you're not a stranger here at CF, you've probably seen this piece before. "Girl with a Pearl Earring" is one of Johannes Vermeer's masterworks, and the mystery surrounding the notoriously private painter and his unnamed subject has led to much speculation by art historians about the nature of this painting.
That mystery inspired a novel and a subsequent 2003 movie starring Colin Firth and Scarlet Johansson. (ScarJo, seriously, how do you look so good wearing no makeup?)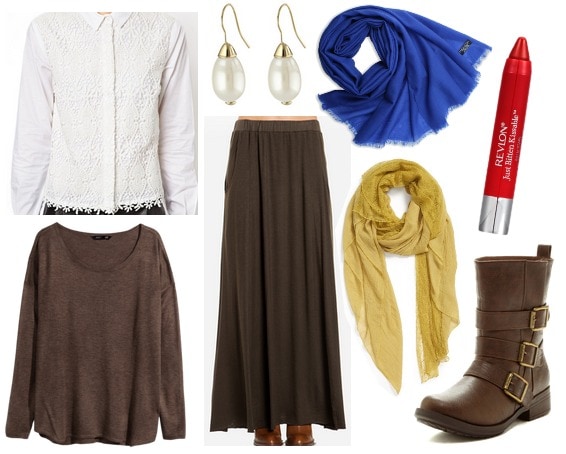 Blouse, Earrings, Blue Scarf, Balm Stain, Sweater, Skirt, Yellow Scarf, Boots
If you are the kind of girl who wears a lot of neutrals or collects scarves, this easy and iconic costume will be a snap to assemble and is totally going to turn some heads. (Get it? Turn heads? Because her head is turned? …No one?)
In order for this costume to work, the colors of the scarves – a delft blue and a faded yellow – should be pretty close, but I think any warm neutrals (like tan, beige, or even black) would work for the skirt and sweater.
A coral-red lip stain will stand out beautifully against the blue and yellow head scarves, but keep the rest of your makeup minimal. And, of course, you can't forget a pair of dangly pearl (or pearl-bead) earrings!
Artemisia Gentileschi's "Self-Portrait as the Allegory of Painting"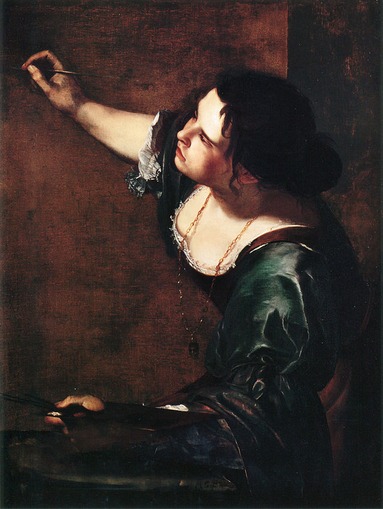 Artemisia Gentileschi's "Self-Portrait as the Allegory of Painting" (1638-9) via Wikimedia Commons
This is another one of my favorite paintings, and one that I think would make a great and clever Halloween costume that would impress even your most artsy friends. In the Baroque period, abstract concepts like "virtue", "beauty," and "painting" were represented allegorically in paintings as female figures; ironically, women had few opportunities to learn art during this period, because they were believed to not have the intellectual and emotional capabilities to understand it.
Gentileschi, who trained with her father and gained a lot of success early in life, subverts this idea here by presenting her self-portrait as an allegory of art, effectively suggesting that women are just as capable, if not more capable, of creating art as men are.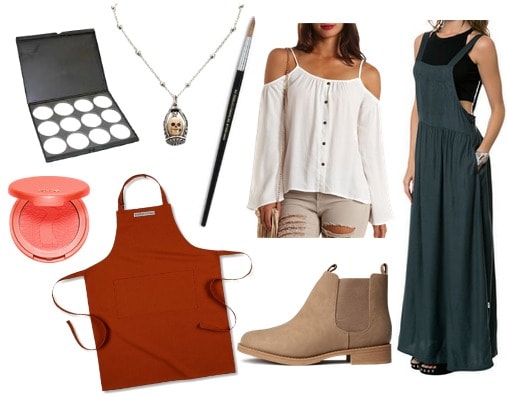 Palette, Pendant, Paintbrush, Blouse, Jumper, Blush, Apron, Boots
If you're an art student or you just like to make art, this is a fabulous costume for you. The green jumper pictured here is pretty close to the color of Gentileschi's dress in the painting, but I think you could easily use a green maxi skirt or a maxi dress if you have them.
The key items to this costume are the palette, the painter's apron (the messier the better!), and the paintbrush. Tie your hair in a messy bun (bonus points if you curl your hair first) and give yourself an inspired flush with a dark, peachy blush.
Edgar Degas' "Singer With Glove"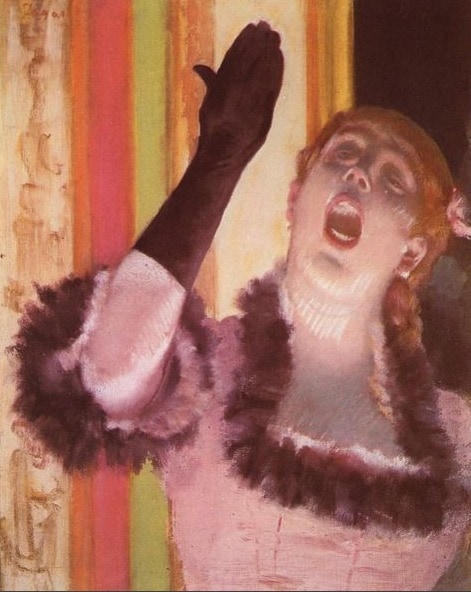 Edgar Degas' "Singer with Glove" (1878) via Wikimedia Commons
Though Degas is known mostly for his portrayals of ballerinas and dancers, he was also interested in capturing the facets of modern life in the late 19th century. This painting shows a cafe singer who would have entertained guests while they ate and mingled, though, with her lavish costume and exaggerated mouth shape, many viewers of this painting have mistaken her for an opera singer.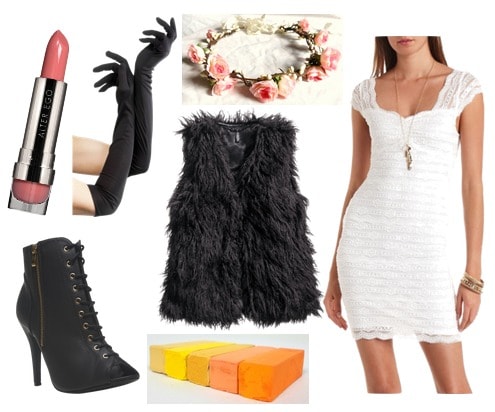 Lipstick, Gloves, Flower Crown, Dress, Heels, Fur Vest, Hair Chalk
If you like more dramatic and sexy ensembles, this costume is for you. To achieve the singer's luxurious look, start with a white lace dress with short sleeves, then add a black faux fur vest. You will need black opera gloves to make this costume work, but they can be found easily on Amazon, eBay, or at costume shops.
If you want to have the gorgeous gold-red color of the singer's hair for your costume, try a temporary hair chalk for a fuller, more natural effect. Finish with a pink flower crown and a dusty pink lipstick.
What do you think?
Are you a fan of art-inspired Halloween costumes? Would you wear any of these looks? What works of art would you wear as a costume? What are you going to be for Halloween? Let me know in the comments below!