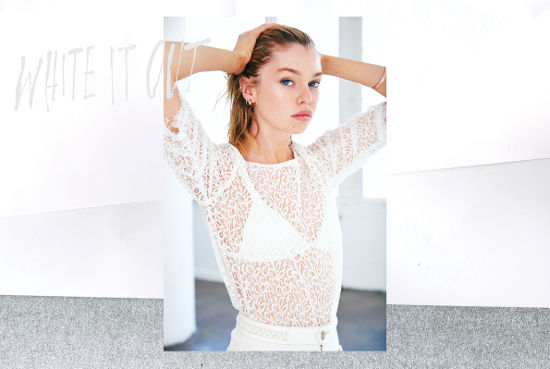 Photo via Urban Outfitters
Monochromatic dressing is always a good way to make any look chic and trendy, and Urban Outfitters' new "White It Out" lookbook serves as an excellent source of monochromatic fashion inspiration.
Flowy, sheer pieces in cotton and lace are perfect for summer, so try something a little different with one of these all-white ensembles:
Look #1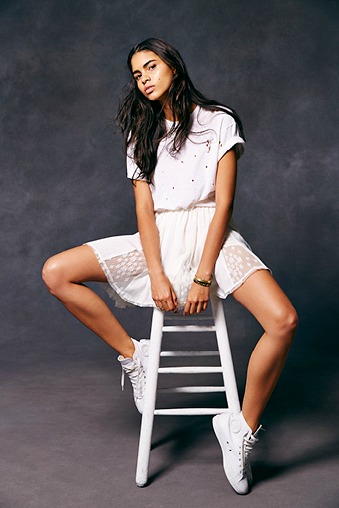 This first outfit is a cool mix of feminine and casual pieces. Pair a pretty embroidered white skirt with a slouchy paint-splattered tee, and dress it down with white hi-top sneakers. Accessorize with turquoise-accented jewelry – a silver etched ring and charm necklace add a bit of a boho touch. Lastly, get the model's minimal beauty look with just a bit of tinted lip balm.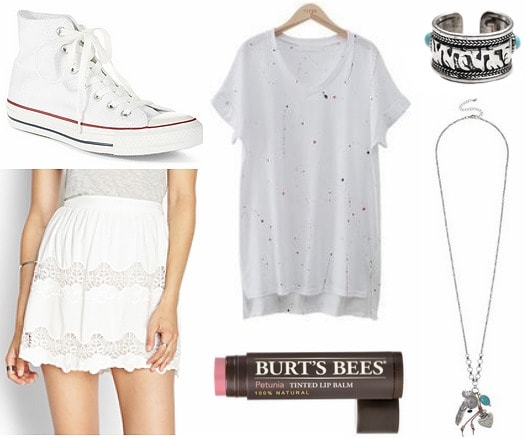 Product Info: Tee, Skirt, Sneakers, Lip Balm, Necklace, Ring
Look #2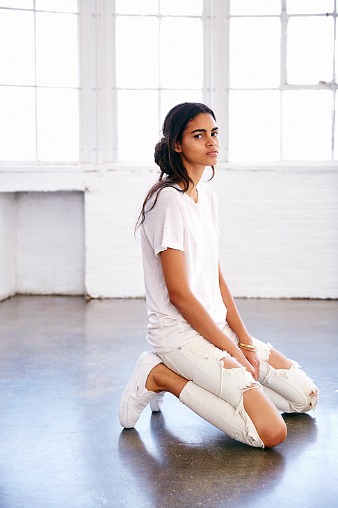 This ultra laid-back outfit gives off an effortlessly cool vibe, and it's so foolproof! Just grab a pair of ripped white jeans and a white crewneck tee, paired with white slip-on sneakers. Keep your accessories minimal with just a few gold bangles. A messy, almost-falling-out bun adds the final touch.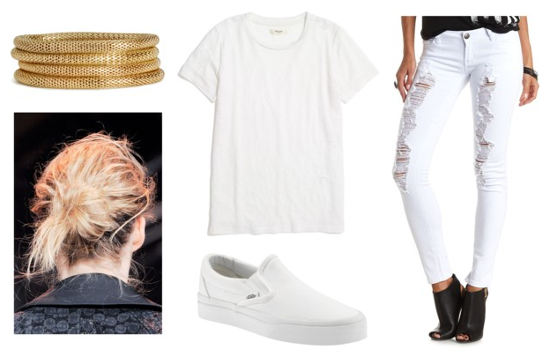 Product Info: Jeans, Tee, Sneakers, Bracelets | Hair Photo: ELLE
Look #3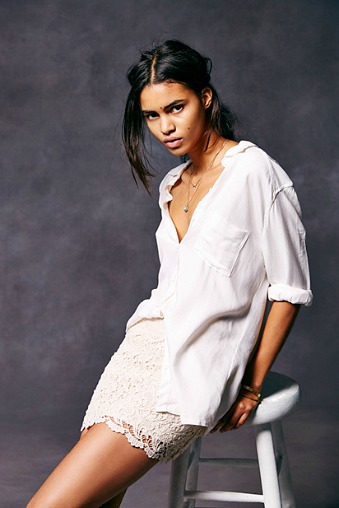 This ensemble is a little dressier, but still maintains that easy, effortless feel found throughout the lookbook. To start, pair a white lace mini skirt with a slightly wrinkled white blouse (leave a few buttons undone to get the model's relaxed look).
Strappy heels are a sophisticated touch, while layered gold necklaces, a matching bangle, and neutral nails provide a delicate final polish.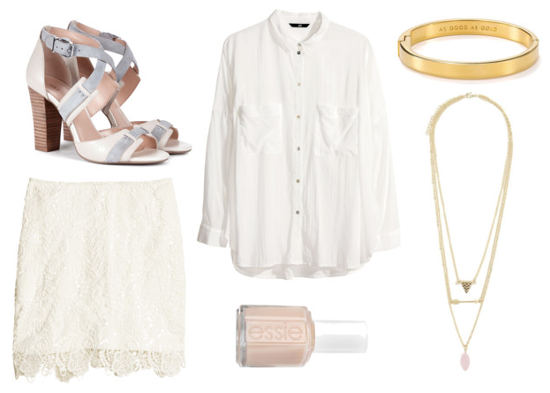 Product Info: Skirt, Blouse, Necklace, Bangle, Heels, Nail Polish
Thoughts?
What do you think of Urban Outfitters' lookbook? Would you try an all-white outfit for summer? Which look is your favorite? Let us know in the comments!