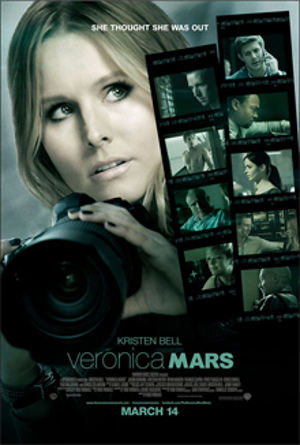 Official Film Poster
I'll admit, I've only seen a few episodes of the original Veronica Mars TV series, but I was intrigued when I found out the Veronica Mars movie was coming out this spring. You might have heard how the show's creator, Rob Thomas, and its star, Kristen Bell, used Kickstarter to raise funds for the film with the help of the show's devoted fan base. When a series has that kind of support, it must be good, right?
If you haven't seen the original TV show, it's about a smart, tough, and resourceful teen detective, Veronica Mars, who lives with her father in a seaside California town. The movie takes place ten years after Veronica's high school graduation – she's out of law school and living in New York City with her college boyfriend, and she's about to get hired by a big-time law firm.
Then, out of the blue, one of her old high school classmates is murdered, and Veronica's ex becomes the prime suspect. When he calls to ask for her help, she's quickly drawn back into her old mystery-solving ways. If you haven't seen it yet, check out the trailer:
Though the movie is based around a murder mystery, it's also about Veronica's struggle to choose between her new life as a successful New York City lawyer and her old life as a crime-solving private eye. For fashion inspired by these two sides of Veronica, scroll on down:
Big City Lawyer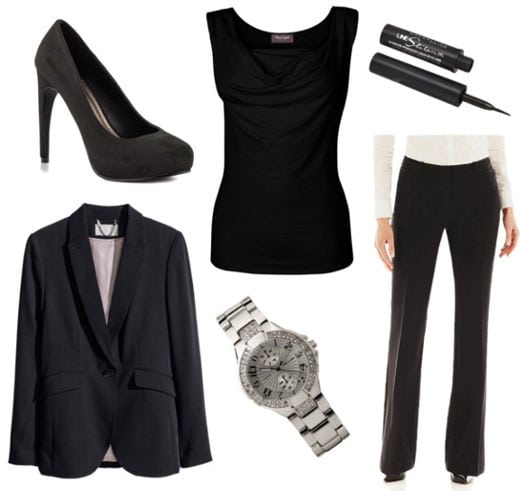 Product Info: Blazer, Tank, Pants, Heels, Watch, Eyeliner
I don't think there's any doubt that Veronica's favorite color is black. As a tough, no-nonsense lawyer, her uniform seems to be a pair of crisp black pants, a simple black top, and a fitted black blazer. Pair these basics with black stilettos and a stylish, professional watch. Lastly, get Veronica's signature makeup look with some dark eyeliner and mascara.
Small Town P.I.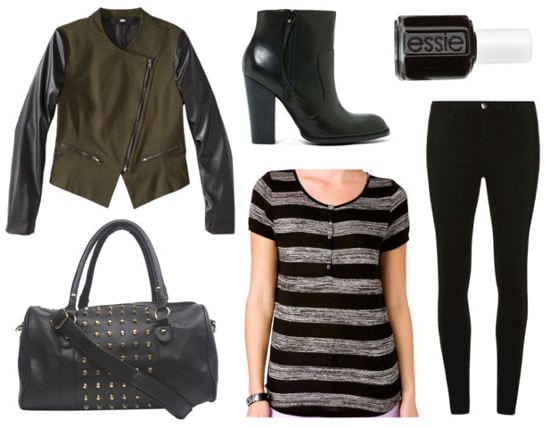 Product Info: Jacket, Tee, Jeans, Bag, Boots, Nail Polish
Back in her fictional hometown of Neptune, CA, Veronica's signature look always includes plenty of leather (and even more black). Get her style with a pair of black jeans and a striped henley tee, layered with a leather-sleeve moto jacket. For shoes, Veronica almost always goes for a pair of black leather ankle boots. Lastly, a studded bag and black nail polish are essential to her tough-girl vibe.
Thoughts?
Are you a die-hard Veronica Mars fan? Have you seen the movie? What do you think of Veronica's style? Let us know in the comments!