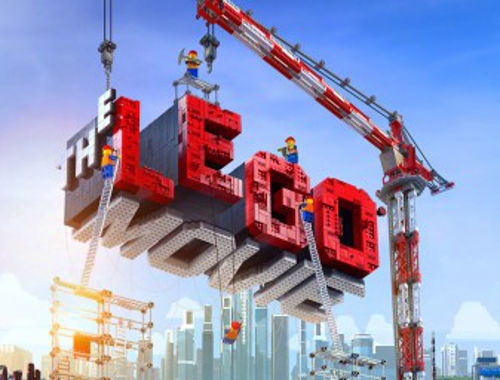 The LEGO Movie came out back in February, but I didn't get around to watching it until recently. After hearing rave reviews, I was intrigued and excited to see the movie – and I was not disappointed. It's a cute and funny family movie, perfect for watching with your little cousins or the kids you babysit (but it's also great if you just want to relive your LEGO-filled childhood).
The story follows Emmet, an ordinary construction worker who always blends in and follows instructions. That is, until he stumbles across the mysterious "piece of resistance" and learns that he has been prophesied to save the world… Watch the trailer to learn more:
I couldn't help but be inspired by the fun, colorful LEGO-filled world, so read on to see three outfits inspired by three of the movie's main characters:
Emmet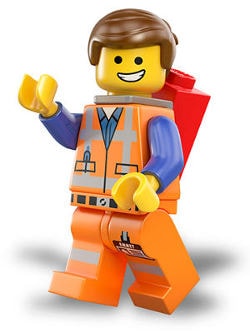 Emmet (Chris Pratt) is a friendly, happy, and average construction worker who always follows instructions. But when he stumbles across the mysterious "piece of resistance," he is suddenly believed to be an extraordinary hero who will save the world.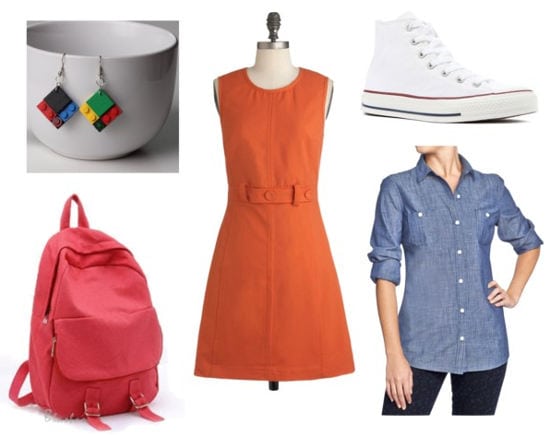 Product Info: Dress, Shirt, Backpack, Sneakers, Earrings
This casual and cute look is inspired by Emmet's uniform, with a little hint of your happy-go-lucky kindergarten days. Instead of a construction worker's orange suit, try a belted orange dress with a chambray shirt layered underneath.
Practical white high-top sneakers are the perfect footwear for saving the world, and instead of having Emmet's red "piece of resistance" stuck to your back, try a red backpack. Finish off the ensemble with some fun and quirky LEGO earrings.
Wyldstyle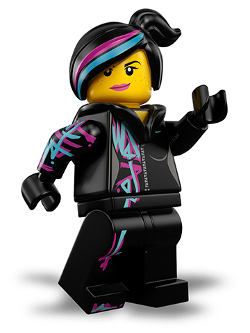 As her name suggests, Wyldstyle (Elizabeth Banks) is creative, independent, and not afraid to push boundaries and break rules. When she discovers that Emmet is the "special" hero that will save the world, she pledges to help him fulfill his destiny.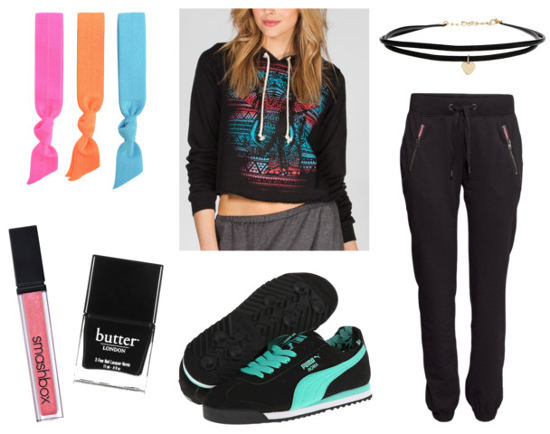 Product Info: Hoodie, Sweatpants, Sneakers, Hair Ties, Necklace, Lip Gloss, Nail Polish
This outfit has a hint of Wyldstyle's rebellious side, but it's also a comfy and cute look that's perfect for running errands (or fighting off bad guys). Pair fitted black sweats (this pair has cool zippered pockets) with a cropped graphic hoodie. Pick a pair of black sneakers with a fun pop of color, and if you'd rather not add pink and blue highlights to your hair, try some colorful hair bands instead.
Accessorize with a black choker necklace. Lastly, black nails will give a bit of tough edge to your look, while pink lip gloss adds some feminine polish.
Vitruvius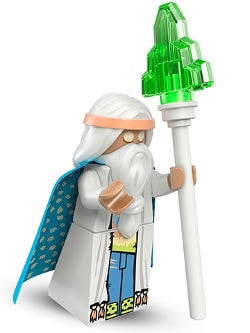 Vitruvius (Morgan Freeman) is a wise, old (excuse me, I meant to say experienced) wizard who prophesizes that a "special" will become the greatest Master Builder ever known and will save the world with the "piece of resistance." He tries to help Emmet believe in himself and realize his own creative potential.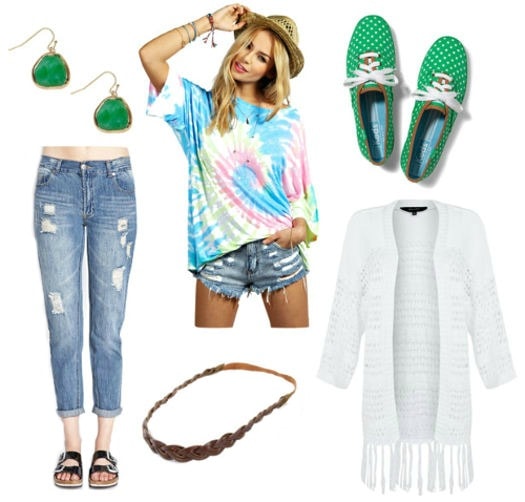 Product Info: Tee, Jeans, Cardigan, Sneakers, Headband, Earrings
Vitruvius' getup has a bit of an eclectic, hippie flair. To get his casual ensemble, pair a tie-dye tee with distressed jeans and polka-dot sneakers. Rather than a full-length cloak, layer on a long fringed white cardigan. Finish off the look with a leather headband and, instead of Vitruvius' crystal staff, green jewel earrings.
Thoughts?
Have you seen The LEGO Movie? Which character is your favorite? Which look would you wear? Let us know in the comments!