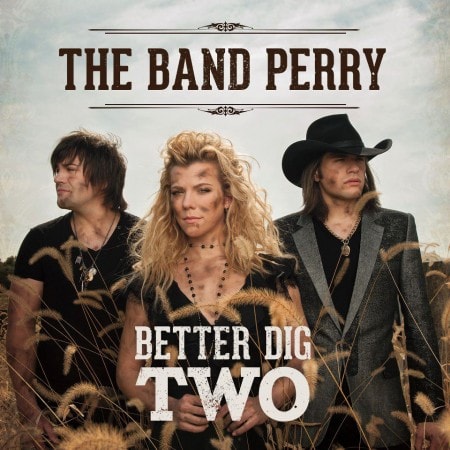 Image via The Band Perry's Facebook Page
The Band Perry has had country fans singing along to their hit single "If I Die Young," and now they're back with another catchy tune. Their latest single, "Better Dig Two", has an uptempo beat coupled with a sort of creepy message, following a woman who's a little too in love with her significant other.
If you've yet to hear the song or see the video, catch it below!
Even if you're not a fan of country music, this music video is a great source for fashion inspiration, especially for those looking to switch it up and channel an edgy, vintage-inspired look in the New Year. Below, I've created two outfits inspired by the video and song.
Ties That Bind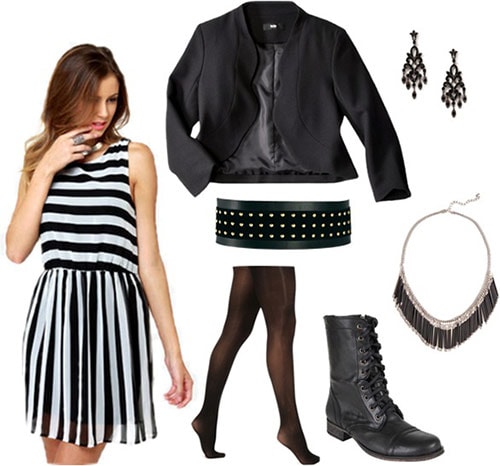 Dress, Jacket, Shoes, Tights, Belt, Necklace, Earrings
In the video, Kimberly Perry wears a rockin' striped maxi dress with trendy accessories. Steal her style with a shortened black and white striped dress and a scallop trim jacket. Wear with black tights and combat boots for a fierce aesthetic. A studded belt, a fringe necklace, and some chandelier earrings add the perfect edgy accents to complete the look.
A Little Too Much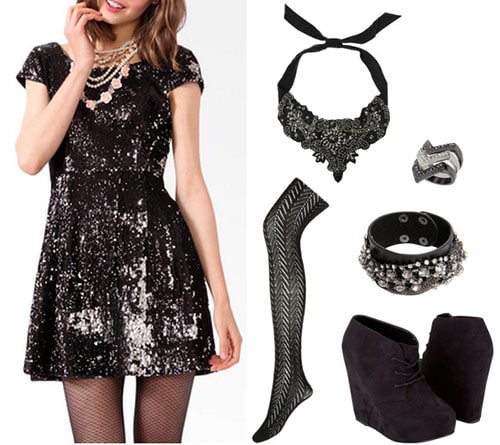 Dress, Shoes, Tights, Necklace, Bracelet, Ring
While she may love just a little too much, Kimberly's video style proves that you can never have too much sparkle! Rock a sequin dress with a pair of sleek ankle booties. Patterned tights give the look a unique twist, while statement jewelry – a bib necklace, stacked rings, and a layered cuff bracelet – add the perfect flair to the extra fabulous ensemble!
What do you think?
Are you a fan of The Band Perry? What do you think about their unique style? Would you wear any of the outfits above? Which one is your favorite? Would you like to see more posts like this in the future? Let me know in the comments!