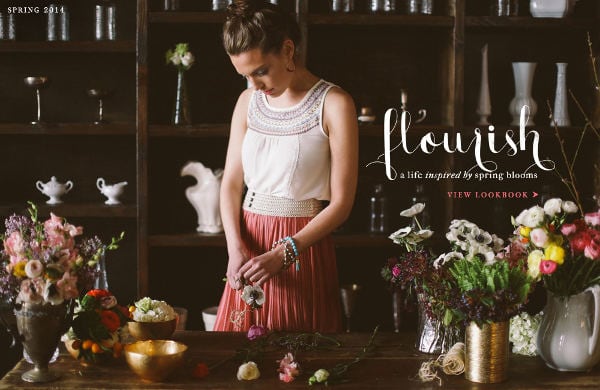 For me, spring fashion is all about soft colors, sheer fabrics, floral prints, and delicate embroidery. If this sounds like your style, look no further for inspiration than Ruche's Spring 2014 "Flourish" lookbook, a collection of individual pieces and outfits that perfectly captures the essence of spring.
The lookbook includes almost twenty different looks, but I've chosen a few of my favorites to share. For help on recreating these lovely ensembles, read on:
Outfit #1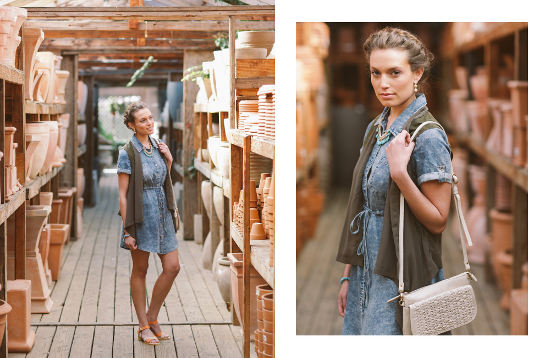 This first outfit is easy and comfortable, but still polished and put-together – we think it would be perfect for a Sunday brunch with family or friends. Start with a chambray shirtdress, then layer on a draped vest. Add a pretty beaded necklace under your collar and slip on some cute two-toned sandals. Complete the look with a pair of geometric earrings and a woven bag.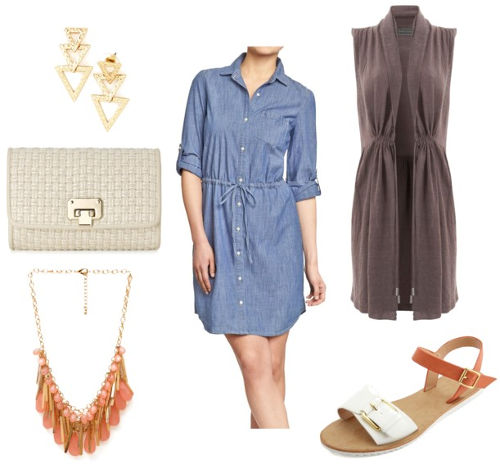 Product Info: Dress, Vest, Sandals, Earrings, Clutch, Necklace
Outfit #2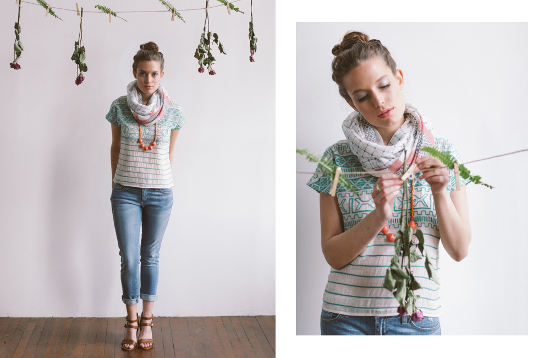 This ensemble is casual, but includes a few chic and trendy touches. Pair boyfriend jeans with a Southwestern-inspired tee, then put on a pair of strappy block heels. Next, layer on the accessories! Wear a bright, coral-colored beaded necklace under a printed infinity scarf for an ultra-stylish look. Lastly, slip a simple gold bangle on your wrist.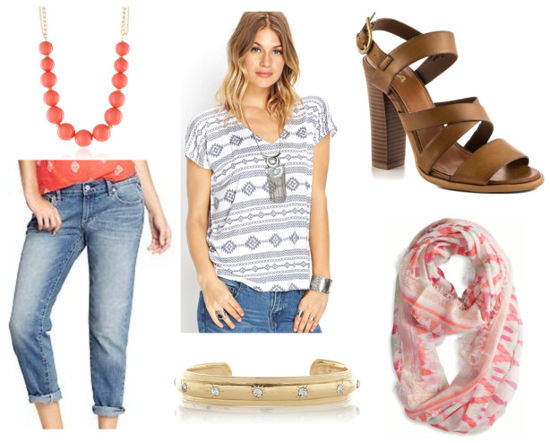 Product Info: Tee, Jeans, Sandals, Scarf, Bracelet, Necklace
Outfit #3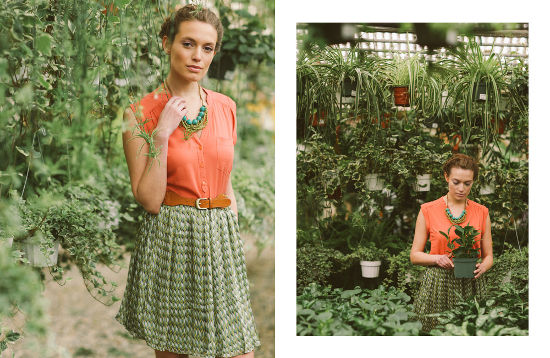 This pretty and polished look would be ideal for a casual date or daytime event. Try a sleeveless coral blouse with a printed skirt, then accessorize with a woven belt and beaded statement necklace. Pick a pair of interesting sandals for a unique touch, and finish off the ensemble with triangle-shaped studs and a sheer nail polish.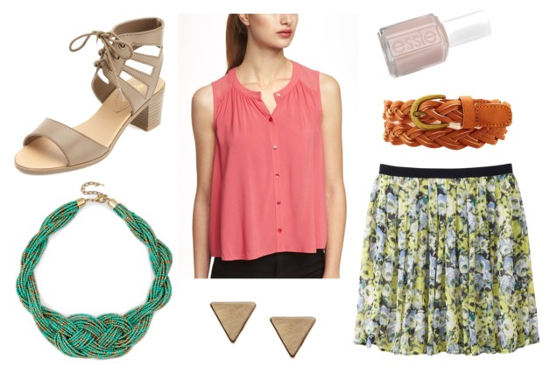 Product Info: Blouse, Skirt, Necklace, Sandals, Earrings, Belt, Nail Polish
Thoughts?
Have you seen Ruche's lookbook? Does it match your spring style? Which look is your favorite? Would you like to see more posts like this? Let us know in the comments!