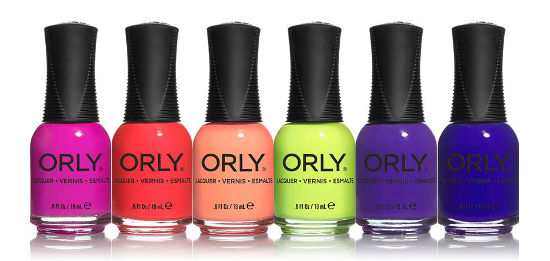 Has your wardrobe been feeling a bit drab or unexciting lately? Maybe it needs a dose of adrenaline– as in Orly's new "Adrenaline Rush" Summer 2015 collection!
Want a closer look at the inspiration for the collection? Check out this behind-the-scenes video:
Ready to give your nails a makeover with one of these bright new shades? While you're at it, you might want to try one of these bold and colorful outfits as well:
Look #1: Push the Limit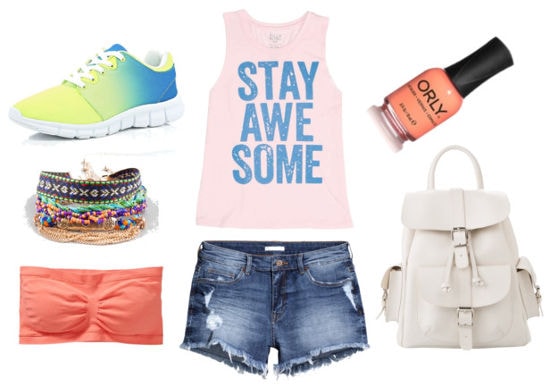 Products: Tank, Shorts, Backpack, Shoes, Bandeau, Bangles, Nail Polish
For a sporty, beach-friendly look, layer a bright bandeau under a graphic tank, then grab a pair of denim cut-offs. Neon ombré sneakers add more trendy color while keeping your feet comfortable. Accessorize with woven bracelets and a simple backpack, and for the finishing touch, try Orly's peachy "Push the Limit" polish.
Look #2: Thrill Seeker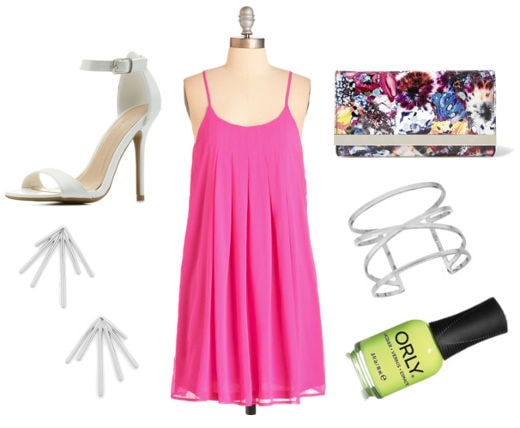 Products: Dress, Heels, Bracelet, Earrings, Clutch, Nail Polish
For a dressier look, pair a strappy neon pink dress with white ankle-strap heels. Add to the summery vibe with a floral clutch, but keep the other accessories toned down with silver earrings and a matching cuff. Lastly, incorporate some contrasting color with Orly's neon yellow "Thrill Seeker."
Look #3: Risky Behavior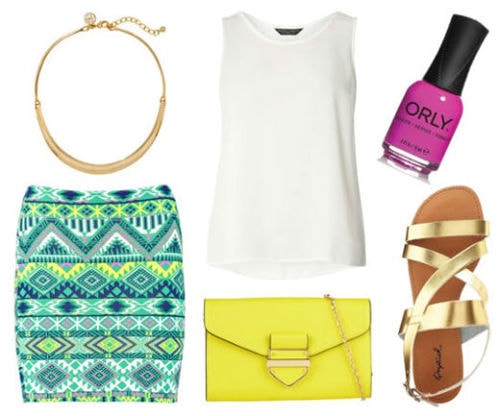 Products: Tank, Skirt, Sandals, Bag, Necklace, Nail Polish
Try this versatile ensemble for a day-to-night situation. Start with a flowy white tank and a geometric print skirt. Add some pops of gold with strappy sandals and a sleek necklace. For extra color, throw in a bright yellow crossbody bag and Orly's eye-catching purple shade, "Risky Behavior."
Thoughts?
What do you think of Orly's latest collection? Which nail polish shade is your favorite? Which look would you wear? Let us know in the comments!
And one final note: After writing for CF for two years, this is going to be my last post (at least for a while). It's been a great experience, so thanks to everyone out there for reading!