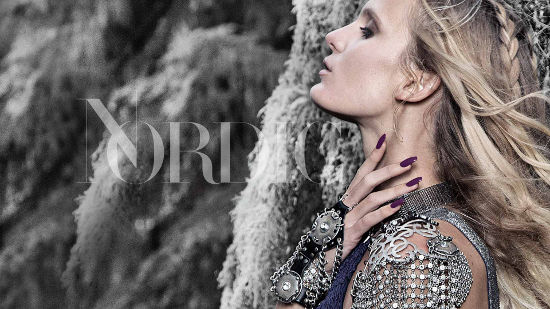 Photo via OPI
"Nordic", OPI's newest nail polish collection for fall/winter, is inspired by Scandinavian culture. It features twelve colors in a wide range of shades, including warm browns and beiges, deep purples, and bright pastels. It's a fun change of pace from the traditional cold-weather color palette.
The collection comes with a video that features some of the polishes, as well as the Nordic source of inspiration:
I was totally inspired by the setting and fashion of the video – not just the beautiful forest and ocean environments, but the ethereal, flowy fabrics mixed with tough metallics and leather. For some edgy, fashion-forward looks inspired by the video and collection, read on:
Look #1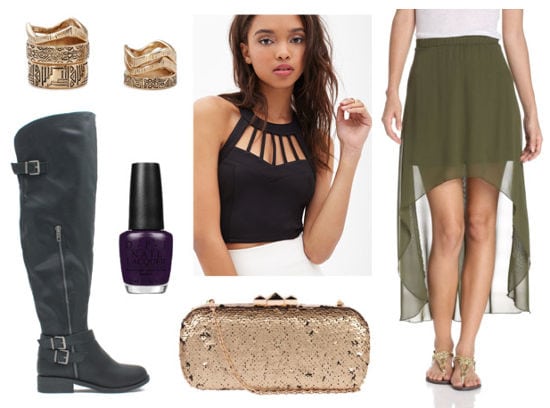 Crop Top, Skirt, Boots, Clutch, Rings, Nail Polish
The video features looks with a mixture of tough, structured pieces and flowy, sheer ones, just like this outfit I've put together. It starts with a green high-low skirt and a black cut-out crop top, which are paired with trendy black over-the-knee boots. Accessorize with luxe gold pieces – a set of etched rings and sparkly clutch – then finish the ensemble with OPI's "Viking in a Vinter Vonderland."
Look #2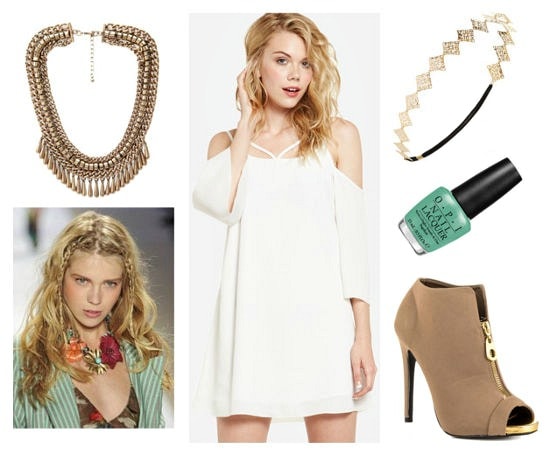 Products: Dress, Booties, Necklace, Headband, Nail Polish | Hair Photo – ELLE
For a more feminine, ethereal look, try a flowy white dress paired with gold accessories, like this delicate headband and statement necklace. Wear a pair of neutral but chic zippered booties, and try a partially-braided hairstyle like those in the video. For the finishing touch, add a bright pop of color with OPI's "My Dogsled is a Hybrid."
Look #3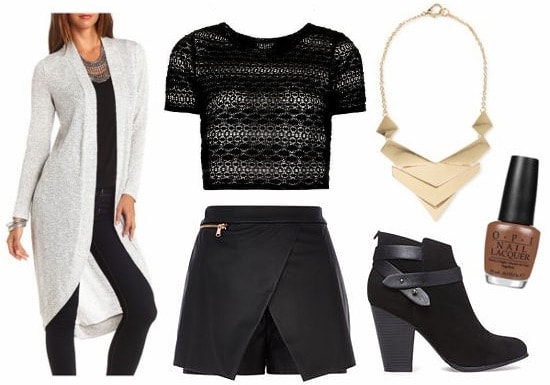 Products: Top, Skort, Cardigan, Boots, Necklace, Nail Polish
For this edgy ensemble, start with a structured leather skort that has an almost armor-like look. A black lace top adds some contrasting texture, while buckled booties keep the outfit modern. Instead of a flowy cloak like the ones in the video, wear a long white duster cardigan, then accessorize with a cool gold geometric necklace for a metallic sparkle. Lastly, try a coat of OPI's neutral "Ice-Bergers and Fries."
Thoughts?
What's your favorite color from OPI's new collection? What do you think of the video? Which look would you wear? Let us know in the comments!