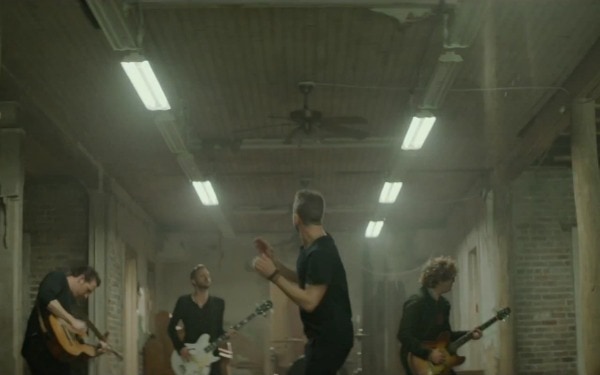 Video Screenshot
If you asked me if there was one song I could never get tired of, it's OneRepublic's "Counting Stars." This song has been blowing up the radio and top charts since its release for good reason: it's true to the band's signature sound, but with a new twist. If you haven't heard it yet, you can listen to the full song and watch the music video below:
Needless to say, I'm obsessed. After listening to this track a few times, I couldn't help but tie its unique vibe to my wardrobe choices. The song gives an edge all its own, and you too can capture this look with the right pieces.
Below, I've created two outfits inspired by OneRepublic's song "Counting Stars." Scroll down to see them both!
Not That Bold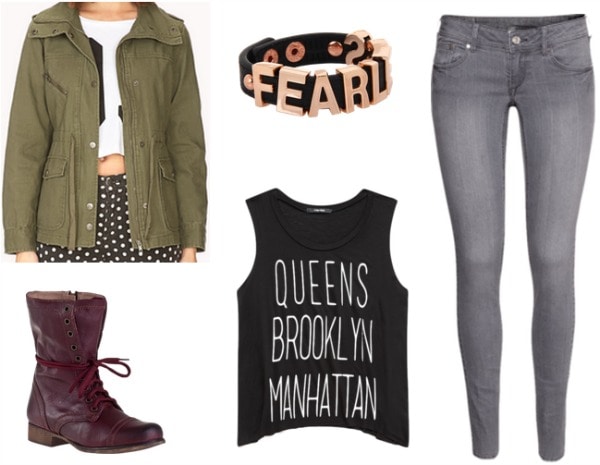 Top, Jeans, Jacket, Shoes, Bracelet
You won't be losing sleep over what to wear when you throw on this chic ensemble! Wear a graphic print tank with a pair of gray skinnies. Slip on a pair of lace-up ankle booties and grab a utility jacket for an edgy twist. Finish the look with a statement bracelet that has an on-trend vibe.
We'll Be Counting Stars
Dress, Cardigan, Flats, Necklace, Earrings
If you're a bit of a dreamer, this ensemble is perfect for you! Wear an LBD that features star print mesh detailing – such a fun twist on a classic dress. Throw on a cardigan and ballet flats for a whimsical vibe. Complete the outfit with a pair of amethyst color studs and a glam chain necklace.
What do you think?
Are you a fan of OneRepublic? What do you think of "Counting Stars?" Would you wear any of the looks above? Which outfit is your favorite? Would you like to see more posts like this in the future? Let me know in a comment below!