This post may contain affiliate links, which means we may receive a commission if you purchase through our links. Please
read our full disclosure here
.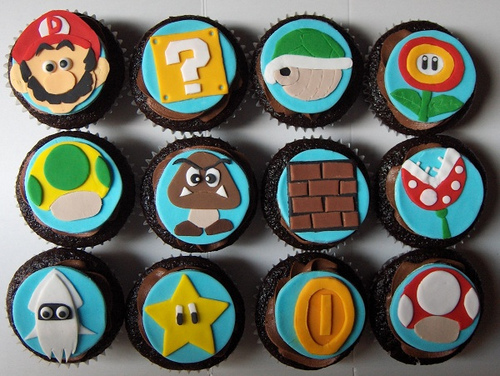 If you're an avid reader of CF, you know that we believe fashion inspiration goes beyond storefronts, magazines and runways. In the past we've found inspiration from Disney characters, books, TV shows and even music. However, until now, we haven't really covered one of the more recent forms of media entertainment, video games.
Whether you've played on an N64, a Gameboy Color or a Wii, you're probably familiar with Nintendo's series of Mario games, which has over 200 titles. Since I used to adore playing these games, (Heck, I still do!) I thought it would be fun to create some looks inspired by Mario and the gang. No worries though, these won't be cosplay outfits, but instead totally wearable looks for every day.
In the first post in this series, I created some outfits based on Mario, Yoshi, Princess Peach and Bowser. This week we'll be looking at four more Mushroom Kingdom characters: Luigi, Princess Daisy, Toad, and Wario.
Luigi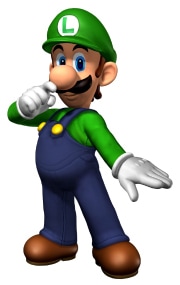 This is Mario's younger brother Luigi. He's pretty timid, but makes up for it with his awesome jumping abilities. Luigi often finds himself in Mario's shadow and gets bummed when he can't accompany his brother on adventures. When the two of them team up, however, they're pretty much unstoppable. Luigi even got to star in a game of his own — Luigi's Mansion.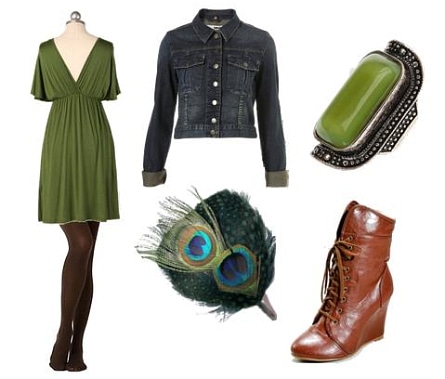 Dress, Jacket, Ring, Tights, Hair Clip, Boots
Although Mario and Luigi's outfits are practically identical, I wanted to go in a completely different direction than I did with last week's Mario-inspired outfit. I chose a pretty green dress and paired it with some chocolate brown tights. A denim jacket represents Luigi's overalls, while these lace-up wedge boots are a stylish interpretation of his work boots. Finally, accessorize with a gorgeous feathered hair piece and a green cocktail ring.
Princess Daisy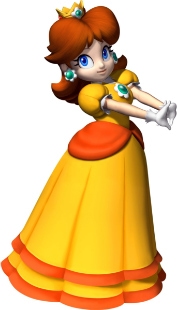 This is Peach's best friend, Princess Daisy. Despite the frou-frou dress, Daisy is a total tomboy with a competitive streak — she's even been known to intimidate Bowser. So far, she hasn't starred in any games and only appears in Mario Party and the sports games. Anyone else think it's time for Peach and Daisy to team up and star in their own game?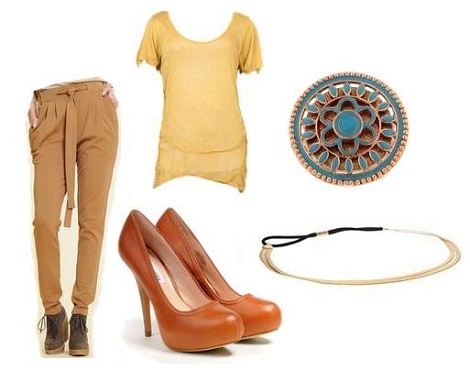 Trousers, Top, Ring, Pumps, Headband
Since Daisy isn't ultra-girly, I wanted to create a look that was a little menswear-inspired, but still fit for a princess. Pair some slouchy tan pants with a fitted yellow top and accessorize with cognac-colored pumps – they add a feminine touch to the outfit. Daisy has floral motifs all over her outfit, so I had to include this pretty ring shaped like her namesake. Finish this outfit with a gorgeous golden headband, which mimics Daisy's tiara.
Toad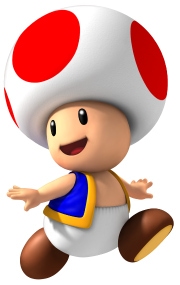 This adorable little creature is Toad, Princess Peach's attendant and protector of the Mushroom Kingdom. He has a happy-go-lucky and almost childlike personality, but when needed, he's always ready for action. Toad is a loyal ally to Mario during his adventures and offers him help and advice throughout many games.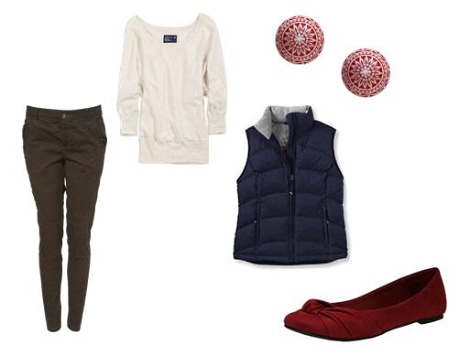 Pants, Sweater, Earrings, Vest, Flats
Even though Toad's odd little getup includes pants that look like a diaper, I created a wearable outfit using elements from his look. For this causal outfit, pair some dark brown pants with a luxe cream-colored sweater. Mimic Toad's waistcoat with a warm winter vest in a navy blue shade. Finally, add some simple red flats and these cute earrings, which look like a stylized version of Toad's hat.
Wario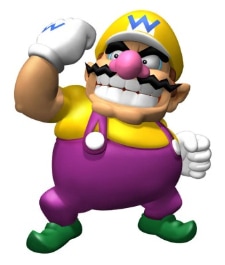 This menacing fellow is Mario's rival, Wario. He's surprisingly strong and is known to knock out enemies using only his powerful arms. Always the trickster, Wario has a cunning and extremely greedy personality. However, he's turned into an antihero of sorts since staring in two spin-off series — Wario Land and WarioWare. Wario and Mario have even put aside their differences to team up in a few games.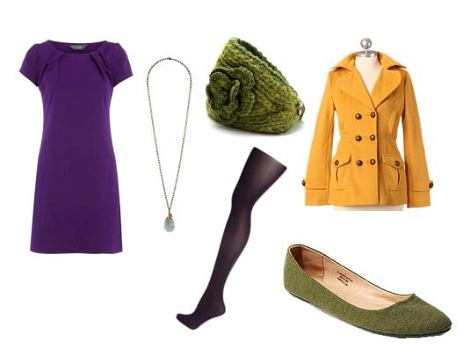 Dress, Necklace, Head Wrap, Coat, Tights, Flats
For a stylish version of Wario's ensemble, pair a purple dress with some deep plum-colored tights. Layer a bright yellow coat over the dress and add some simple green flats. A knitted head wrap represents his hat, while the necklace picks up on the blue tones in Wario's outfit.
What do you think?
Which outfit is your favorite? Are you a fan of video games? Which characters would you like to see in future installments? Be sure to leave a comment and let me know your thoughts!