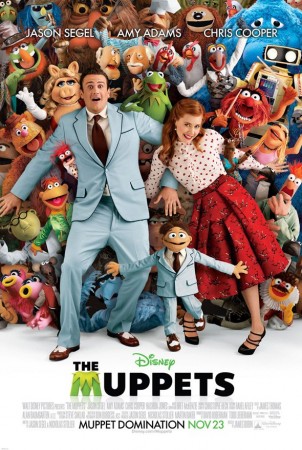 The world's most loveable and laughable puppets recently made a comeback to the big screen in the Disney film The Muppets. The film follows two brothers, one who's actually the newest Muppet, as they go on an adventure to California and find themselves trying to save the world-famous Muppet theater. All of the favorites from Miss Piggy to Kermit are along for the ride, making the movie one enjoyed by viewers of all ages.
In the movie, Amy Adams plays Mary, an elementary school teacher and the girlfriend of Gary, played by Jason Segel. Because of her feminine aesthetic, Mary is a fun source of fashion inspiration. Her '50s-inspired looks are always polished and pretty, but still super fun to wear in the spring and summer. Below, I've created a series of outfits inspired by her character. Scroll down to view them all!
Check, Please!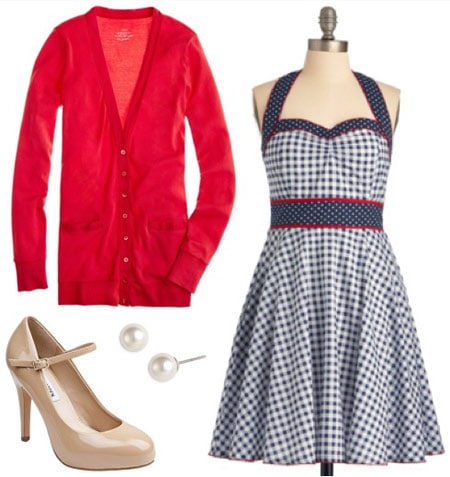 Dress, Cardigan, Pumps, Earrings
Mary loves to wear various prints and patterns throughout the movie, so snag her signature look in a gingham-print halter dress with a pair of patent-leather pumps in a neutral tone. A brightly colored cardigan adds a fun vibe, while pearl stud earrings keep things classic.
Pastel Perfection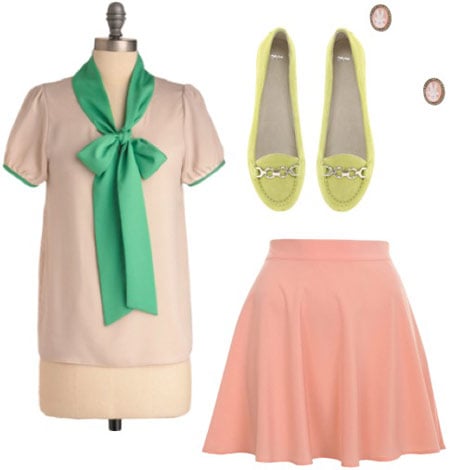 Blouse, Skirt, Loafers, Earrings
Stay pretty and polished in this outfit inspired by Mary. A simple blouse with a bow accent and a pastel skirt form the perfect combo for a warm spring day. A pair of pastel-colored loafers and some cameo stud earrings make for the perfect finishing touches to this simple but elegant look!
All Floral'd Up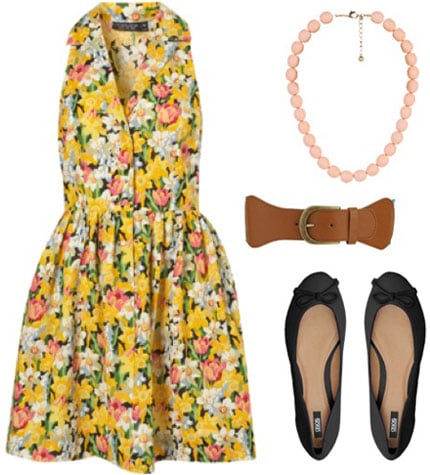 Wear a fun floral print dress with a pair of black, bow-accented ballet flats for a classic look that's perfect for spring and summer! For accessories, add a faux-leather belt and a beaded necklace to complete the look.
What do you think?
Have you seen The Muppets? Did you like Mary's style in the movie? Would you wear any of the outfits above? Which one is your favorite? Would you like to see more posts like these in the future? Let me know in the comments!