This post may contain affiliate links, which means we may receive a commission if you purchase through our links. Please
read our full disclosure here
.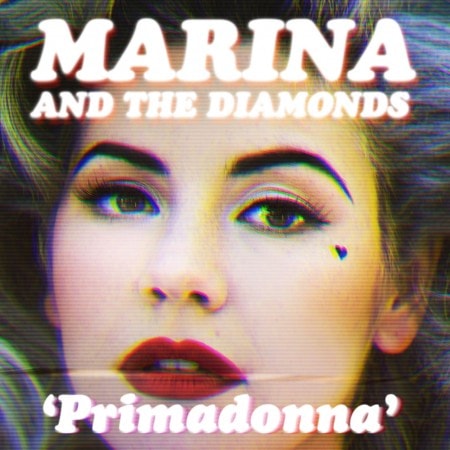 The Welsh pop star Marina Diamandis, better known by her stage name, Marina and the Diamonds, has placed on the British and US charts with her techno-pop influenced songs. While she's had some success with her previous albums including "The Family Jewels", her latest, Electra Heart has been very popular across the globe.
One of the singles, "Primadonna", even charted on American radios, and for good reason. It's totally catchy, and I find myself blasting it on long car rides because of its upbeat sound. Its tongue-in-cheek style of playing up the whole self-absorbed primadonna persona makes it even more fun. Not to mention, the video makes me want to frolic around a mansion at least once in my life. Watch it below!
So it may be totally unrealistic and sort of eccentric, but you can't deny that you sort of adore Marina's vintage luxe style. With a few key pieces, you too can be a primadonna girl in your everyday looks. Below, I've created several outfits inspired by the song Primadonna and its music video. Scroll down to check them out!
The Primadonna Life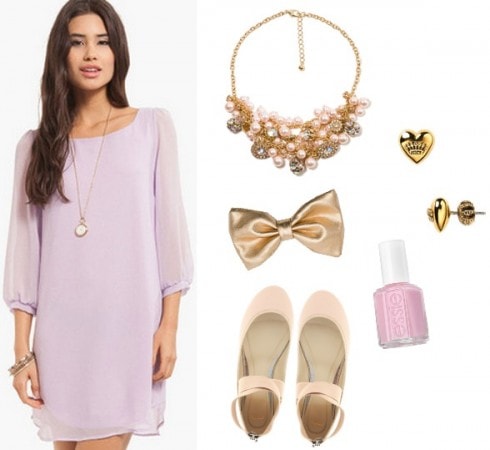 Dress, Shoes, Necklace, Earrings, Bow, Nail Polish
A primadonna life must be complemented by the right wardrobe, so settle for nothing less than perfection with this girly look! Combine sweet and playful with a lavender shift dress and a pair of ballet flats. Add a touch of glam with a jeweled statement necklace, and wear a cute metallic bow for an ultra-feminine touch. Heart stud earrings featuring a crown motif add the perfect accent to the royally influenced look, and a swipe of pale pink polish gives the look a bit of innocence to complete the ensemble.
Living Life Like I'm In A Dream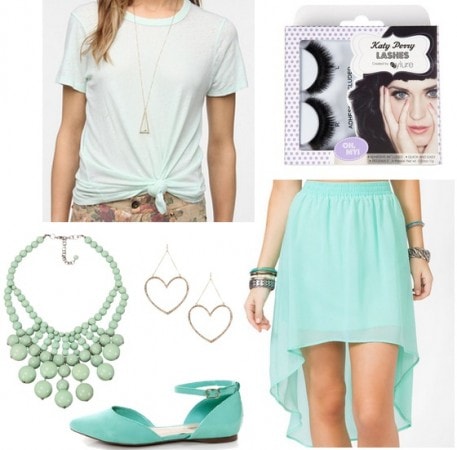 Top, Skirt, Shoes, Necklace, Earrings, Lashes
You may be living in a dream world, but reality is that you will look stunning while rocking this outfit! Pair a basic t-shirt with a high-low skirt, both in a pale mint shade. Match with vintage-inspired flats and a trendy statement necklace. Put in a pair of heart chandelier earrings for a wink to Marina's signature symbol, and add false eyelashes for the perfect babydoll look to finish the outfit.
Anything For The Crown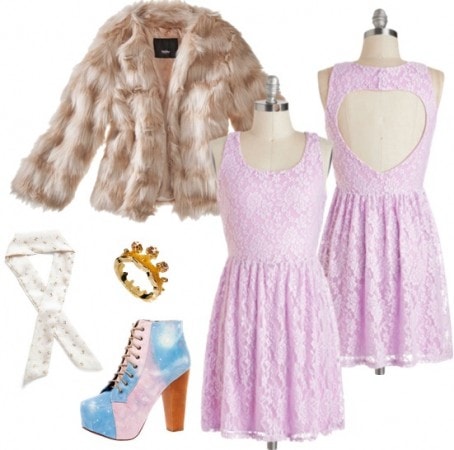 Dress, Jacket, Shoes, Ring, Headband
You'll feel like a total princess in this super sweet look! Wear a pretty lace dress with a cool cutout back and pair with some edgy galaxy-print ankle booties for a modern twist. A faux fur jacket adds just the right amount of luxe, while a crown ring gives a regal appeal. Finish the look off with a girly wire wrap headband with a bow print, similar to the ones Marina is wearing in the video!
Got You Wrapped Around My Finger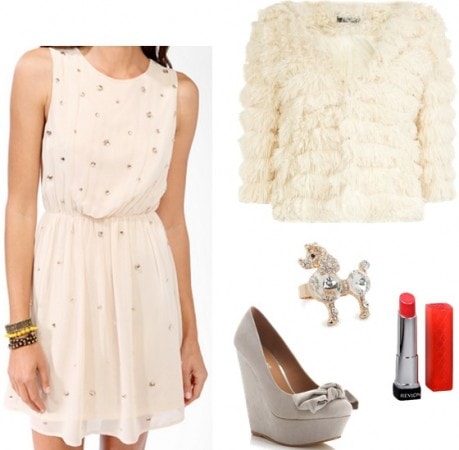 Dress, Jacket, Shoes, Ring, Lipstick
For this last look, stick with a neutral palette and add luxe details for an ultra glamorous feel. Pair a rhinestone-embellished, cream-colored dress with a faux fur jacket for your starring role, and slip on a pair of wedges with bow details for a feminine flair. A poodle ring adds just the right amount of fun, while red lipstick amps up the luxurious look.
What do you think?
Are you a fan of Marina and the Diamonds? Are you inspired by Primadonna Girl? Would you wear any of the looks above? Which one is your favorite? Would you like to see more posts like these in the future?Let me know in a comment below!